A port city through and through, Brest has seen its fair share of empire builders come and go since it grew to prominence in the thirteenth century.
Close to the westernmost point of mainland France in Brittany, the city developed around the mouth of the River Penfeld, which opens out into the mighty Atlantic.
While much of the city was devastated in the liberation of France during World War Two, there are areas that have managed to survive, not least the beautiful natural harbour guarded by its castle.
Together with modern architecture and a youthful atmosphere, Brest certainly doesn't lack in joie de vivre despite its troubled past.
Here are the best things to do in Brest.
1. Château de Brest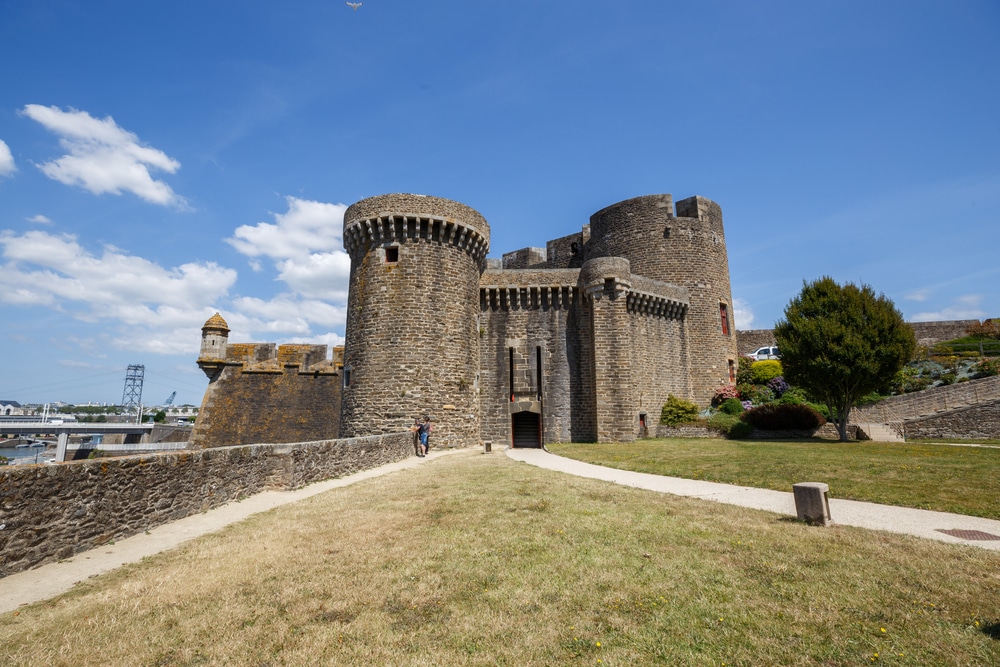 The oldest structure in Brest, its castle sits at the mouth of the river and the bay (rade) that forms the harbour.
Claiming to be the oldest castle in the world still in use, its history dates back some 1,700 years to the times of the Roman Empire.
Much of the current structure is from the medieval period, with protective towers and thick curtain walls around the central keep.
Inside, the castle also plays host to the Musée national de la Marine, which has a variety of displays linked to Brest's importance as a military port, including Napoleon's 18-metre imperial barge from 1810 which is covered in ornate carvings finished in gold leaf.
2. Océanopolis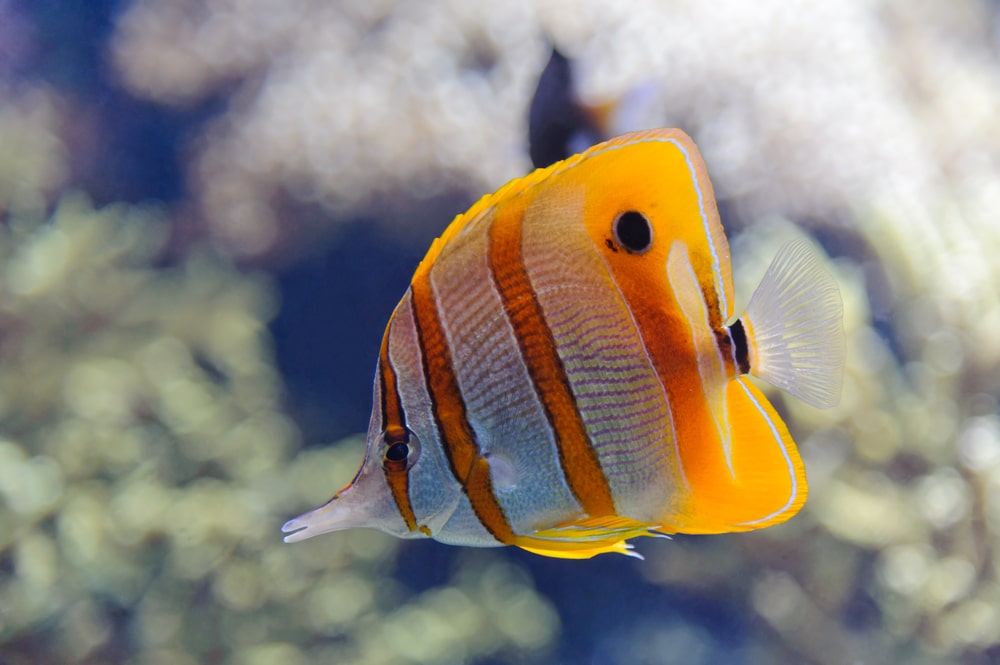 One of the largest aquariums anywhere in France, Océanopolis is located a short distance east of the Château de Brest on Moulin Blanc marina.
Themed by region, it is divided into three buildings. The crab-shaped temperate pavilion is dedicated to the waters around Brittany, with fish, temperate corals and Iroise seals.
Highlights of the polar pavilion include a small colony of penguins, while the tropical pavilion is home to 60 different species of coral from the Pacific Ocean, and a one million litre shark tank.
In total, the aquarium displays some 1,000 marine creatures in more than 60 individual tanks.
Website: https://www.oceanopolis.com/
3. Conservatoire botanique national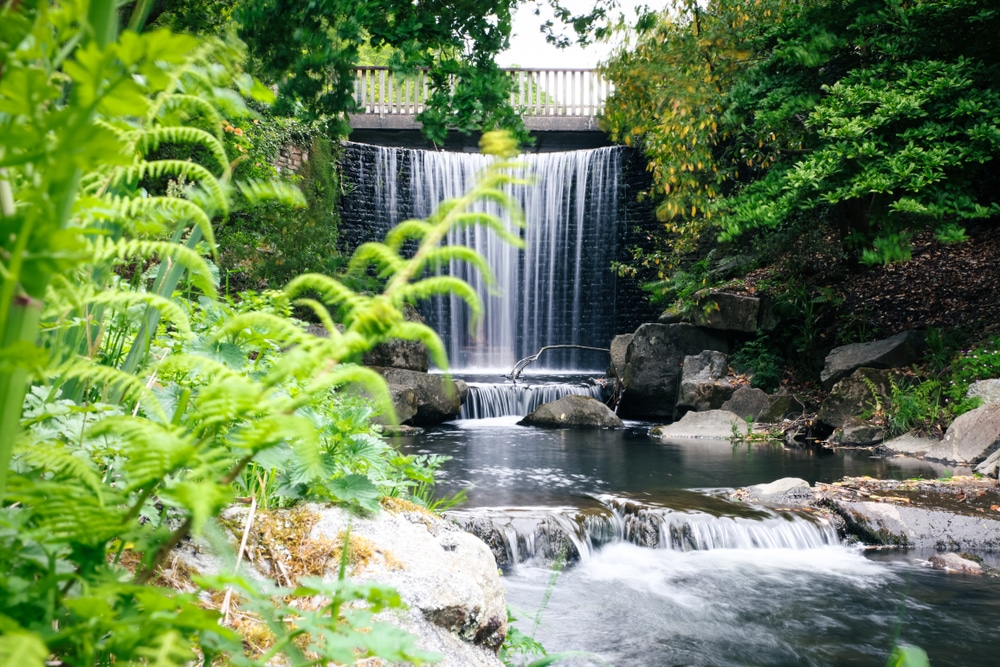 This national botanic garden spans 32 hectares on the outskirts of Brest, approximately four kilometres from the city centre.
Formed in the 1970s out of a former quarry, its primary aim is to help preserve endangered plant species native to the Armorican Massif, which stretches from Brittany to the Pays de la Loire.
In addition, it also acts as a conservator of plants from elsewhere in Europe, as well as island nations including Japan and New Zealand.
95% of the plants in its greenhouses are endangered, while around them are paths that lead through tranquil spaces dotted with seating.
Website: http://www.cbnbrest.fr/jardin-du-conservatoire
4. Saint-Sauveur Church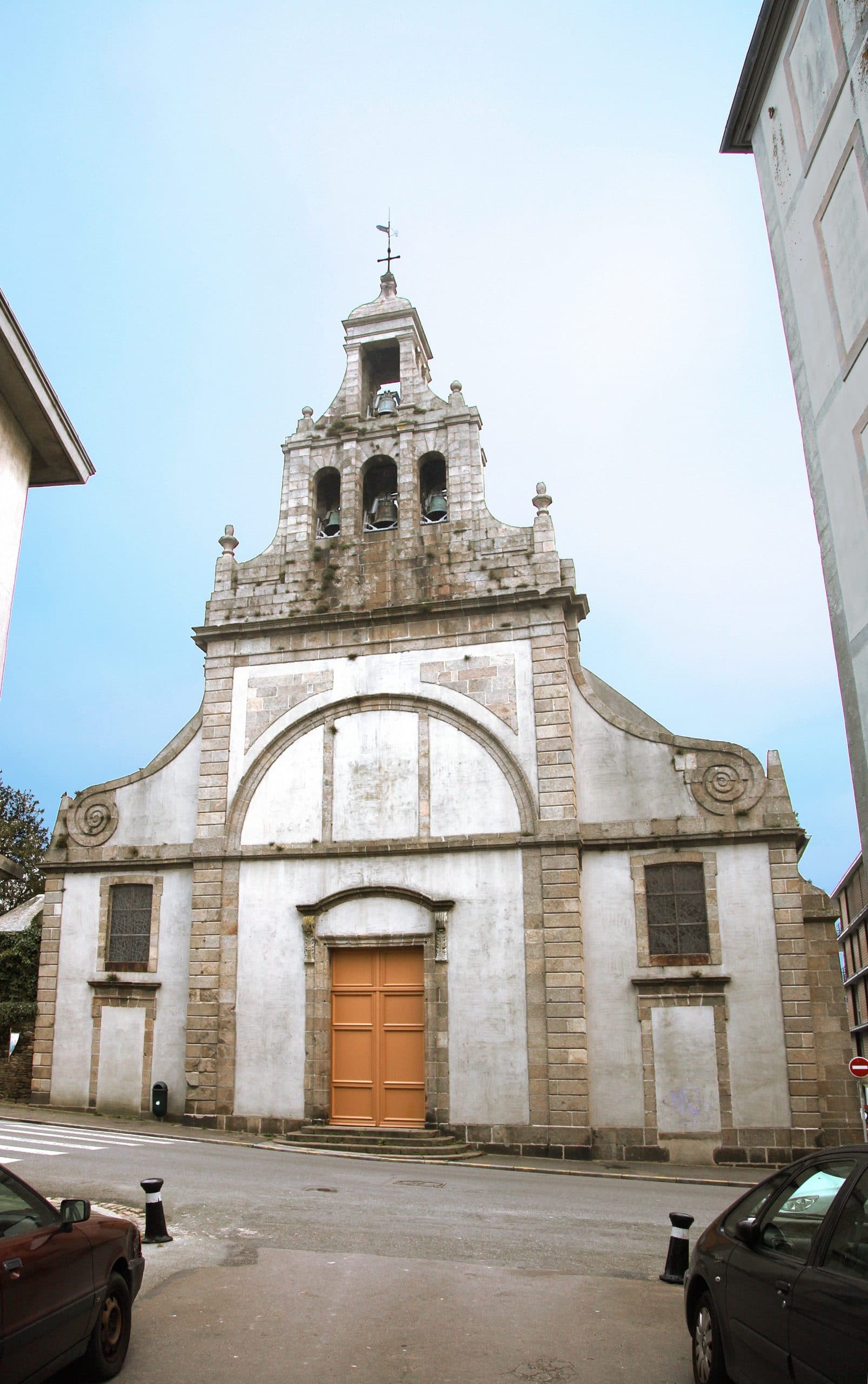 Located in the district of Recouvrance on the right bank on the River Penfeld, Saint-Sauveur church is the oldest surviving religious structure in the city.
It was constructed between 1740 and 1749 to a design by military engineer Amédée Frézier in a utilitarian style with little adornment to its walls.
That said, its interior contains a statue of Our Lady of Recouvrance, which is one of very few religious works sculpted by the eighteenth-century Brest artist Yves Collet.
5. Plage des Blancs Sablons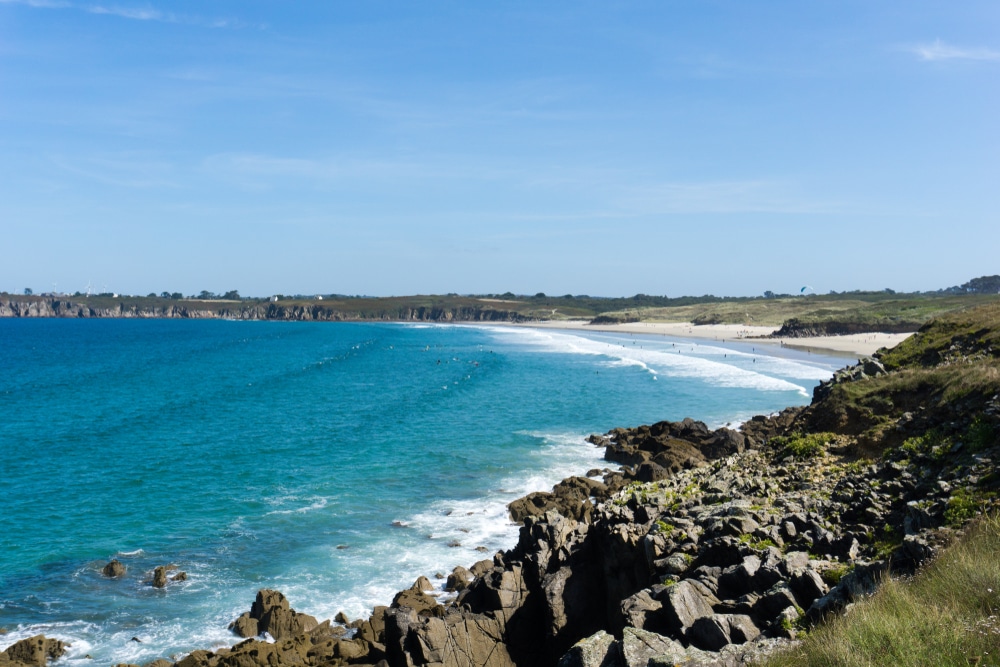 The name Plage des Blancs Sablon, White Sand Beach, says it all. Thirty minutes west of Brest in Le Conquet, this beach offers two kilometres of fine pale sands and turquoise waters.
Relatively rugged and undeveloped, beach amenities may be lacking, but that freedom and seclusion makes a trip here all the more rewarding.
Beyond relaxing on the sands or watching the kids attempt to build a sandcastle as grand as the Château de Brest, its surrounding low grasses make a great place for a coastal walk.
What's more, the consistent waves and sea breeze make it a good choice for surfers, windsurfers, and kite surfers too.
6. Military arsenal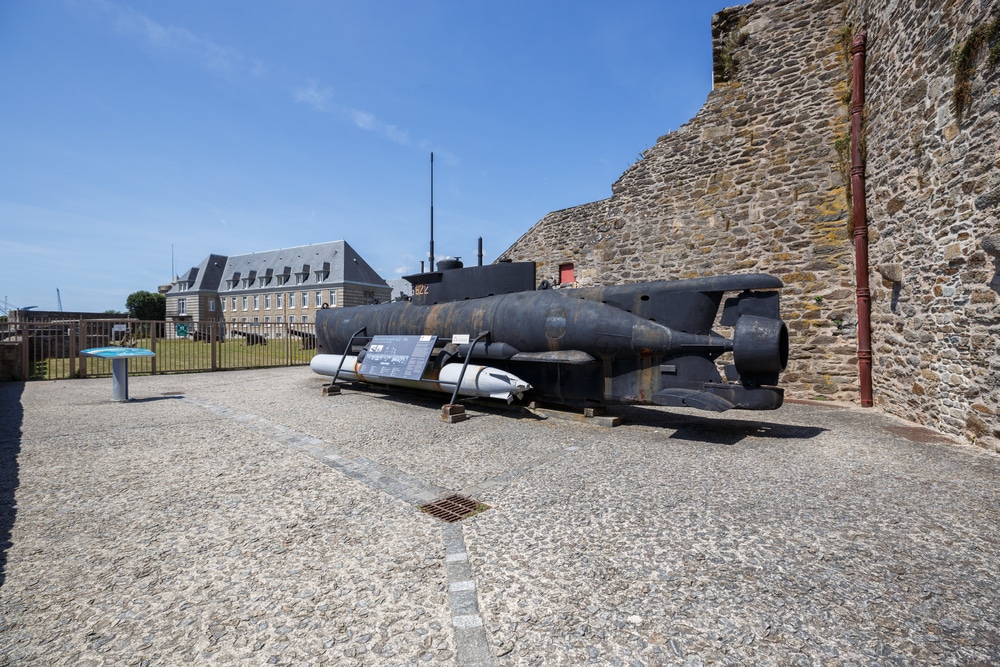 Believe it or not, visitors are welcome to explore France's second-biggest naval base (just be sure to bring some ID along).
Occupying both banks of the River Penfeld and stretching along the coast west of the Recouvrance district, it began with simple wooden wharfs ordered by statesman Cardinal Richelieu in the 1630s.
Intricately linked with much of Europe's wartime actions ever since, it was here that American troops disembarked during the First World War.
During the Second World War, it became a base for Nazi submarines attempting to break the Atlantic convoys between the US and Britain, while today it is home to France's submarine-based nuclear deterrent.
7. Brest Cable Car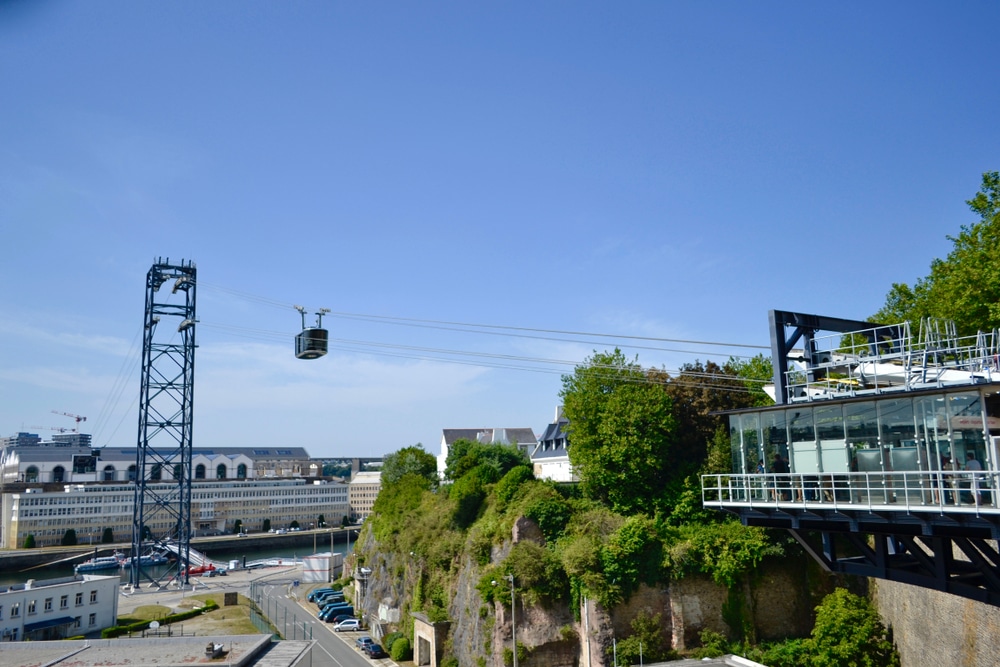 Look up while on either bank of the Penfeld and you'll see the gondolas of Brest cable car drifting silently across the river.
France's first urban cable car system, Le Telepherique only dates back to the end of 2016. It links the city centre with the Plateau des Capucins eco-neighbourhood project in Recouvrance.
Crossing the river in just three minutes, the 480-metre long system offers views over the city which are perhaps only rivalled by those that can be had from around its terminus in Plateau des Capucins.
8. Museum of Fine Arts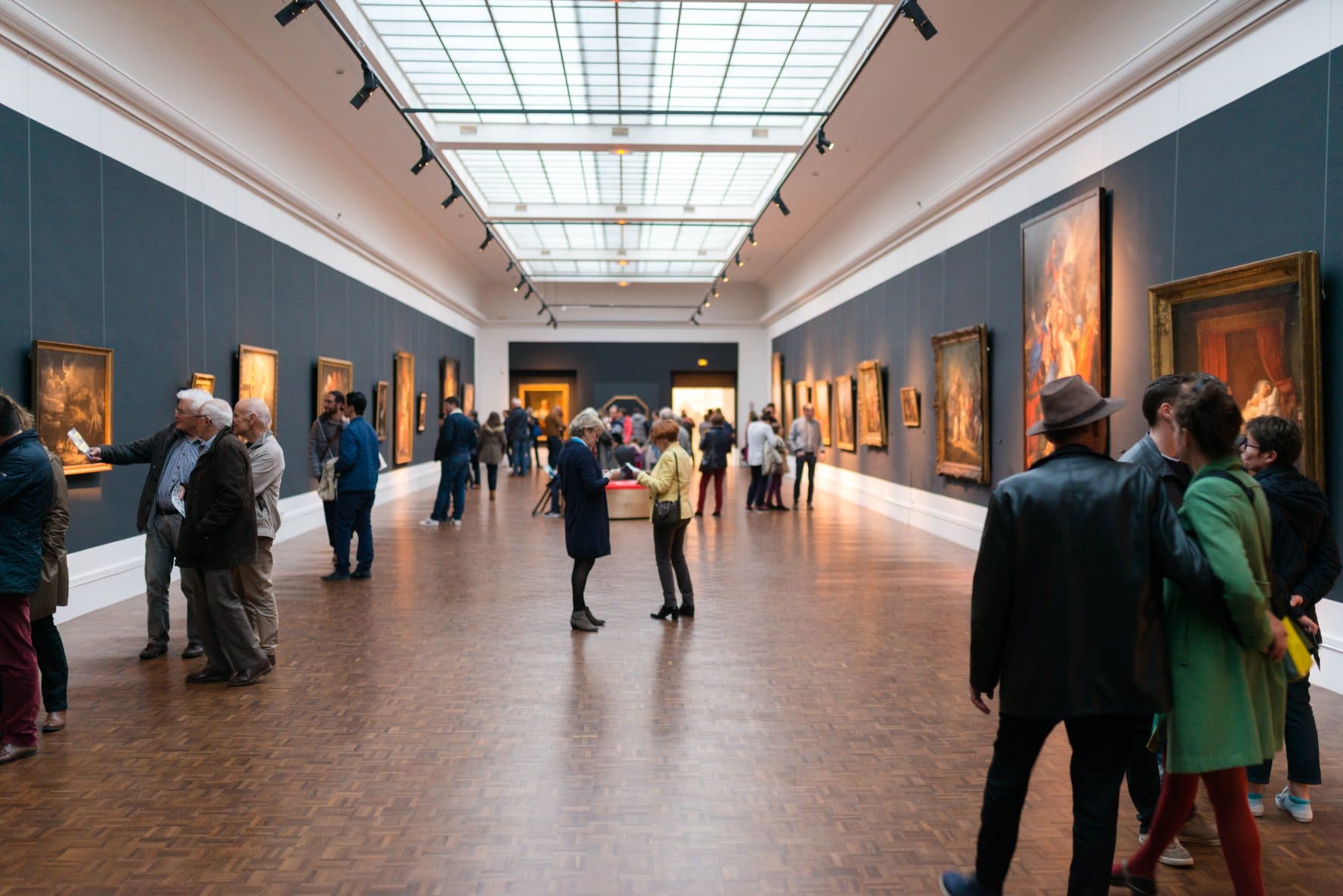 The Musée des Beaux-Arts de Brest houses some 10,000 works of art, a huge increase from the 100 pieces with which the museum opened its doors in 1877.
Including paintings, sculpture, drawings and prints, among the stars of the show are the Piazzetta San Marco by Canaletto and Garden by Pierre Bonnard, in addition to objects from Africa and the Far East.
And though you would have to claim residency to take advantage of it, the museum also boasts an 'artothéque', which allows residents to borrow one of 1,100 works to hang on their own walls.
Website: https://musee.brest.fr/brests-museum-of-fine-arts-3235.html
9. Pont de l'Iroise bridge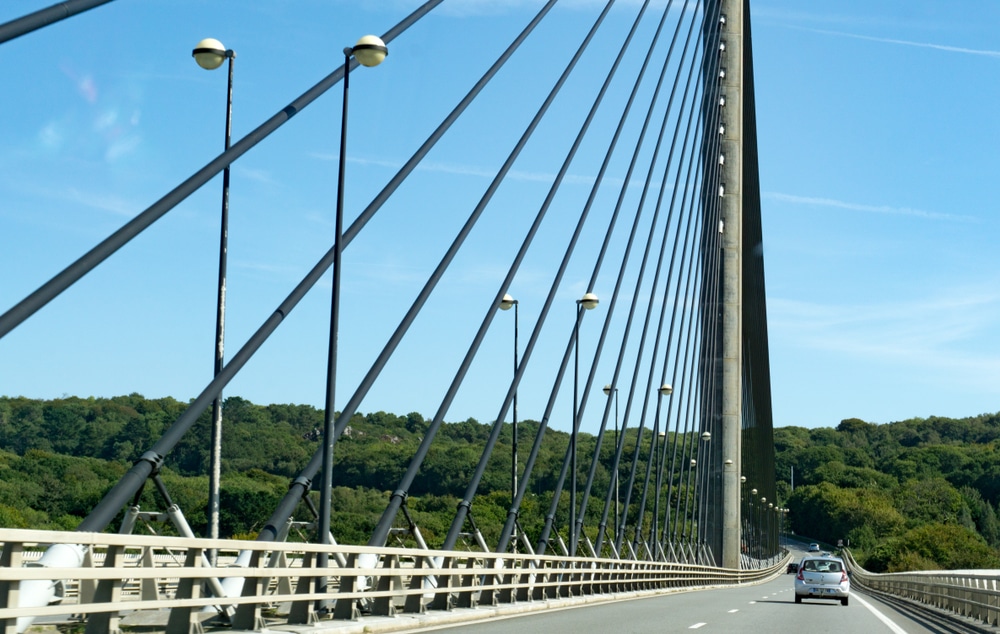 Fans of architect are sure to like the Pont de l'Iroise, a cable-stayed bridge which crosses the Élorn River as it enters Brest's rade.
Designed by Michel Placidi, the bridge displays a simple elegance of straight lines. Completed in 1994, it rises to a total height of 113 metres above the bay, with its roadway approximately 26-metres high.
Stretching for 800 metres, the Pont de l'Iroise connects Brest with Quimper, capital of Brittany's Finistère departement.
It joins a number of bridges already known in architectural circles around Brest, including the vertical-lift Pont de Recouvrance, and Pont Albert Louppe.
10. Maison de la Fontaine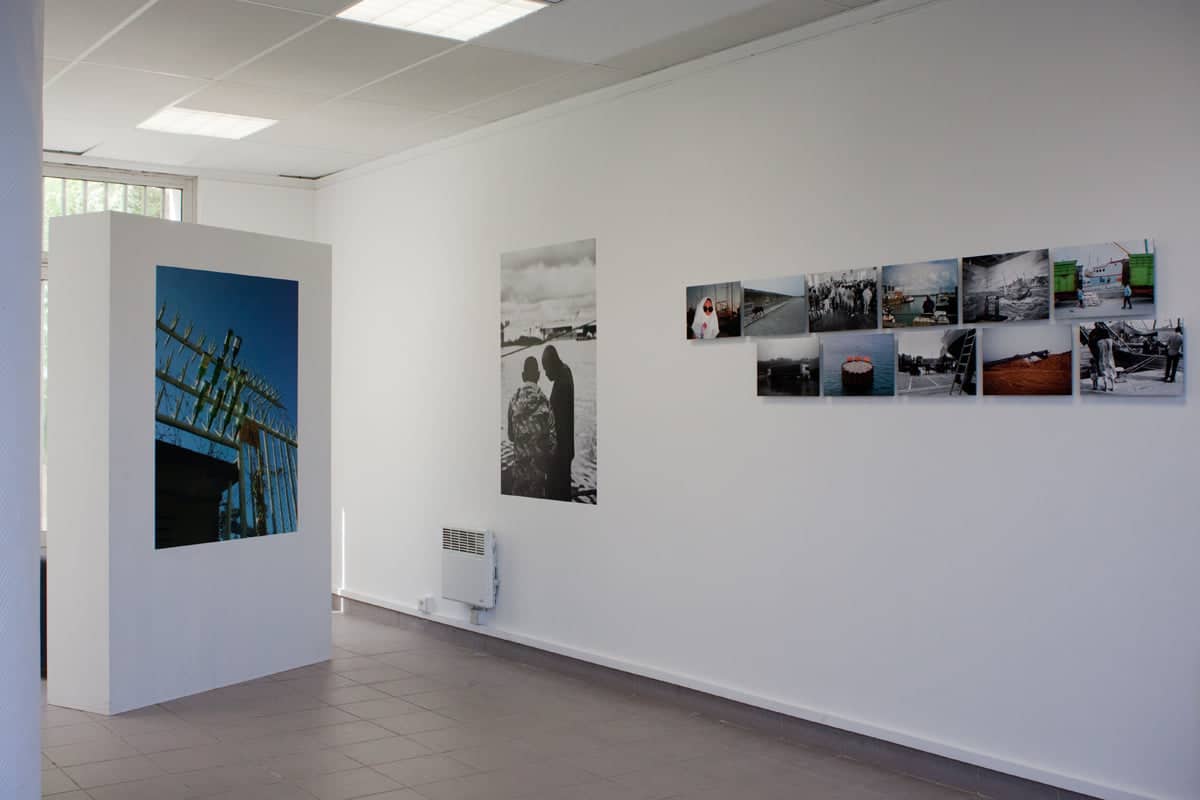 The Maison de la Fontaine is one of the few homes in Brest to have survived the Second World War, massively increasing its importance and interest as a result.
Located in Recouvrance, it is named after a fountain connected with the house that was put in place in 1760.
In 1825 it was purchased by sculpture Yves Collet, before becoming a place that hosts regular exhibitions on a variety of artistic themes.
11. Tour Tanguy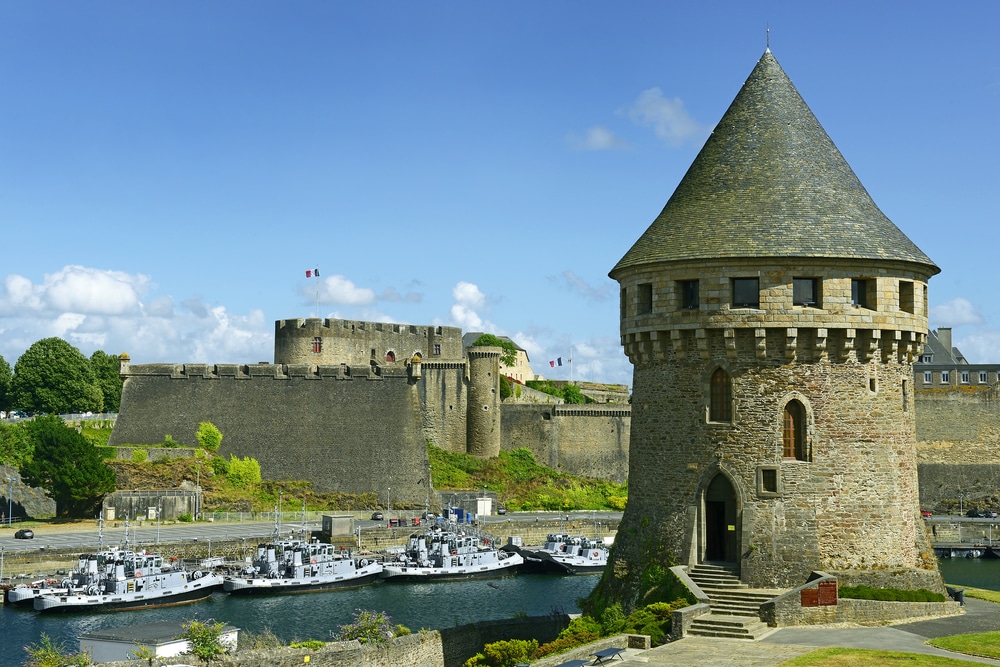 This round medieval tower sits on a rocky hill on the opposite bank of the Penfeld to the Château de Brest and can be easily reached as it lies at one end of the Pont de Recouvrance.
Though the exact details of its construction are unknown, it's though to date from around the fourteenth century, when the region was being fought over between the English and Dukes of Brittany.
Within its thick walls is the Museum of Old Brest, whose collection includes a series of diorama models that demonstrate what the city looked like on the outbreak of the Second World War.
In addition, the tower offers panoramic uninterrupted views of the castle and the river.
12. Rue de Siam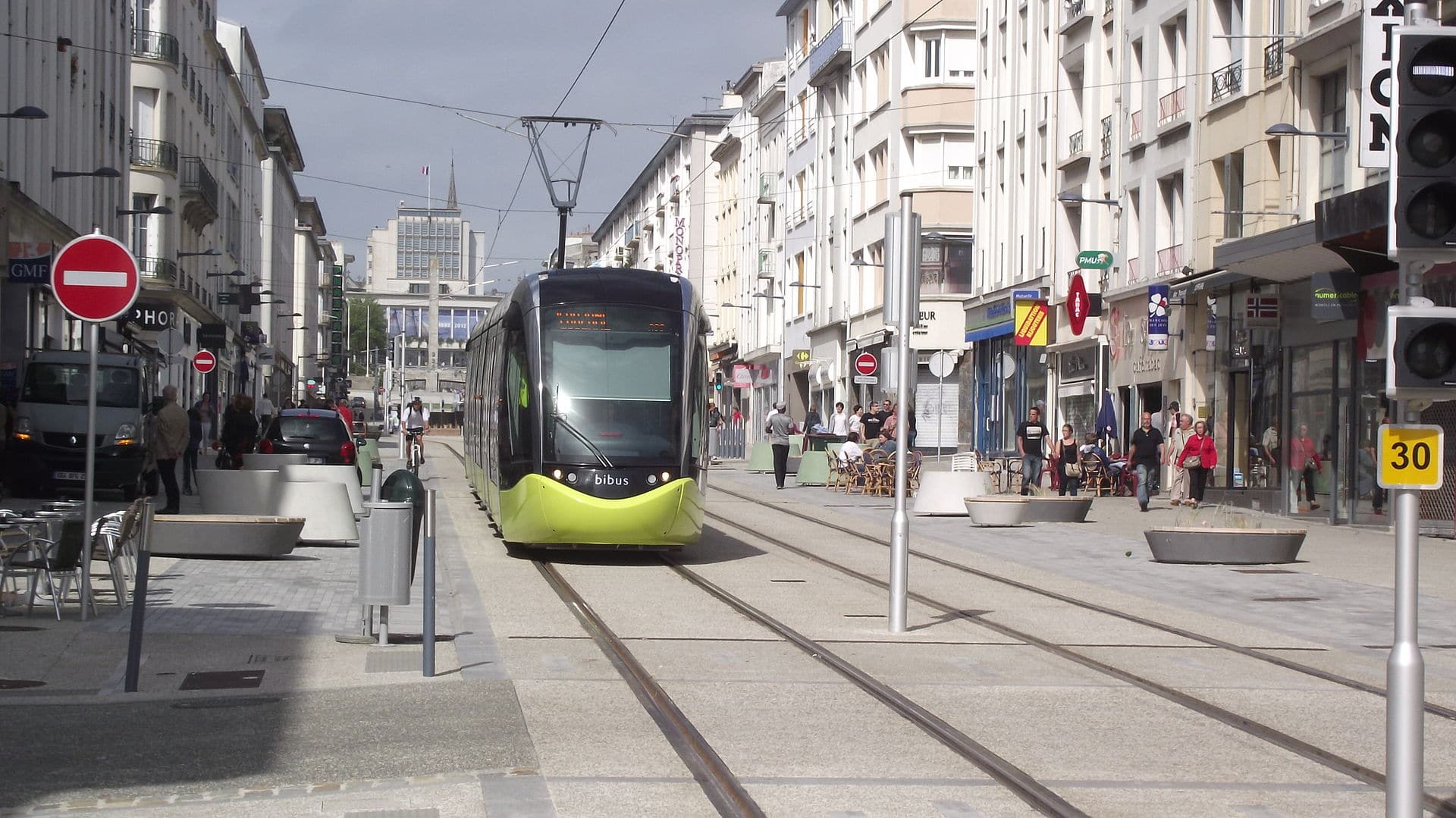 One of Brest's main thoroughfares, rue de Siam (Siam Street) got its name after three ambassadors arrived from Siam (now Thailand) to meet with King Louis XIV in 1686.
The street runs from Place de la Liberté towards the southwest and the Pont de Recouvrance. Along its length are a huge number of shops and stores, as well as beautiful views down towards the harbour.
To get a feel of modern Brest, there's really no better street to head than rue de Siam, which has long been the place to be seen.
13. Île d'Ouessant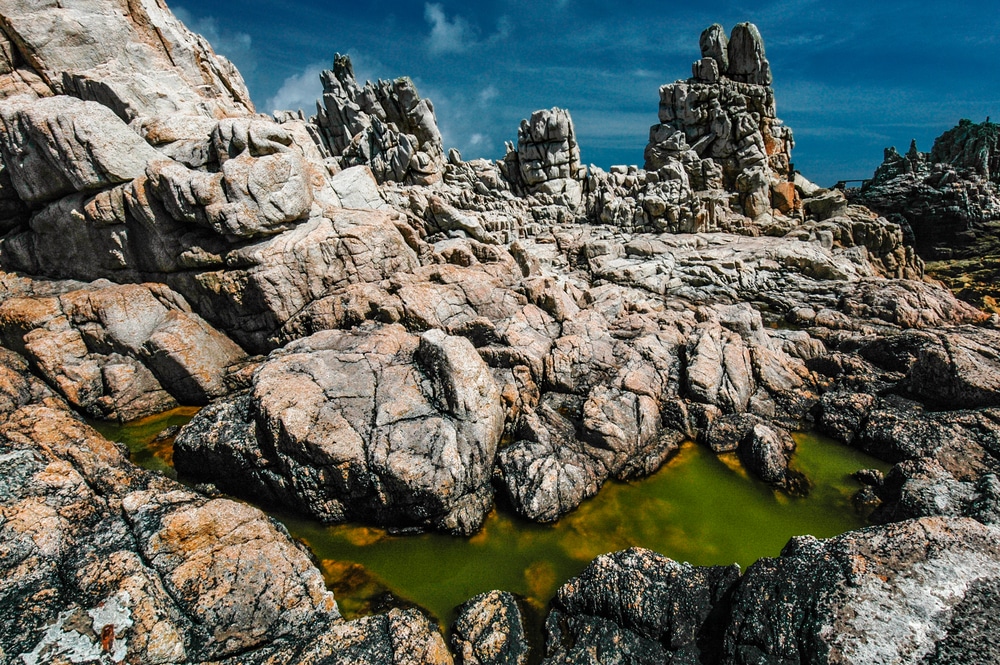 Also known by its English name of Ushant, Île d'Ouessant is a small island in the English Channel off the tip of Brittany. It is the most westerly point of metropolitan France.
At less than 16 square kilometres, Île d'Ouessant has a permanent population of around 800, and was the last sighting of France Napoleon saw before being exiled on the island of Saint Helena in 1815 after the Battle of Waterloo.
Much of the attraction in heading to Île d'Ouessant lies in its natural beauty. However, whatever the reason for your visit, you won't fail to spot Creac'h Lighthouse.
One of many on the island, it said to be the most powerful in Europe, and also houses a small museum.
Forty-five kilometres from Brest, the island can be reached by plane, or by a two-hour ferry journey.
Website: http://www.ilesfinistere.com/en/ouessant-2/
14. Saint-Malo Street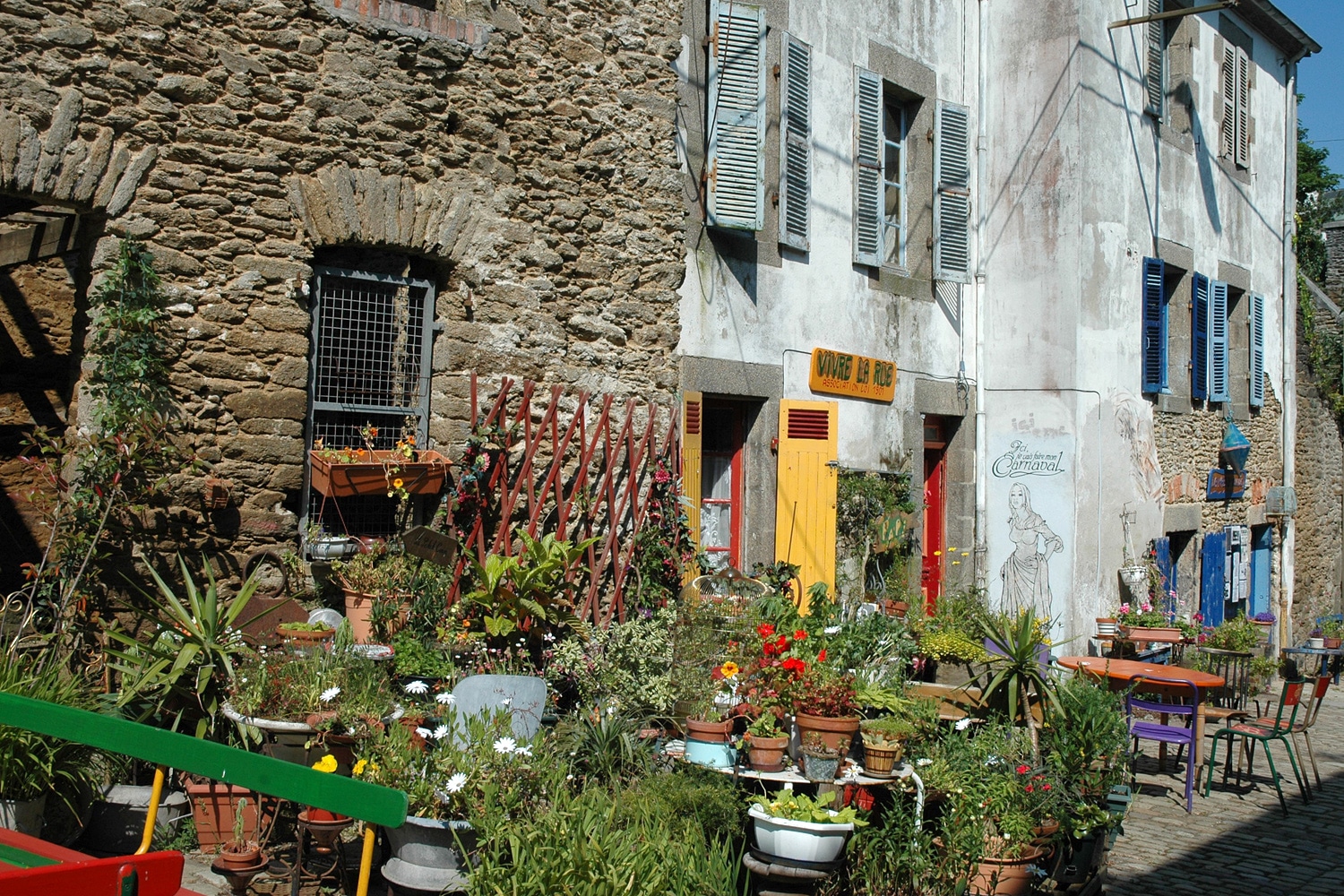 Rue Saint-Malo is unique in Brest since its lower half is the only string of buildings that date to the pre-war period.
Located in the Recouvrance district against the Plateau des Capucins, its 100-metre length faces a tall wall that once belonged to a Madeleine convent. This provided a home for women who had children out of wedlock.
Overlooked by terraced gardens, its simple everyday buildings date from both the seventeenth and eighteenth centuries, and locals have fought hard to maintain them as they are with their rough stonework exteriors.
15. Botanical Gardens of the l'Hôpital d'Instruction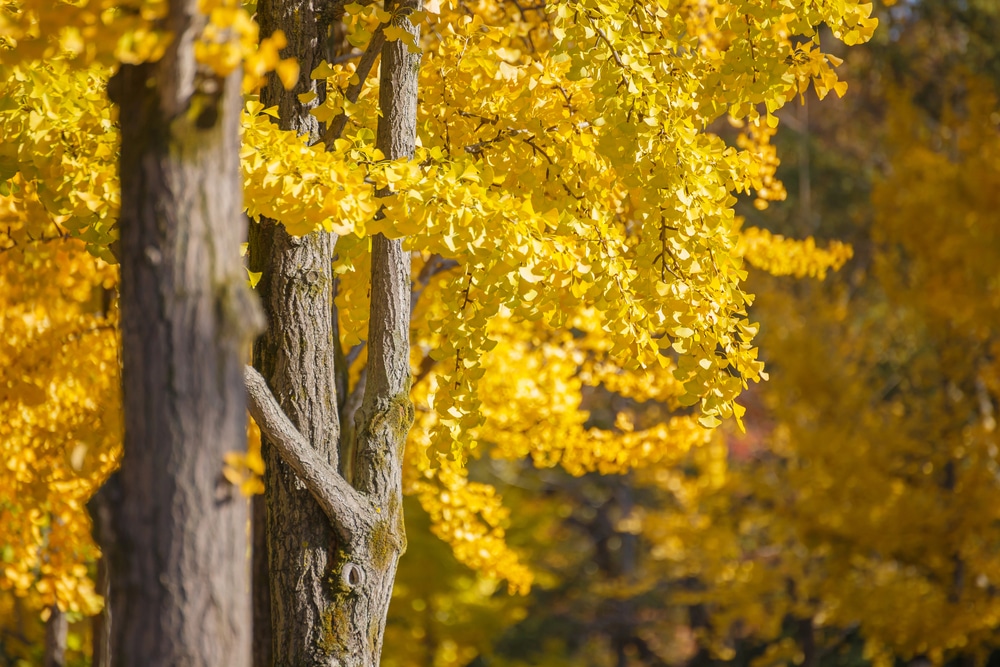 Predating the Conservatoire botanique national by several centuries, the Botanical Gardens of the Teaching Hospital of the Clermont-Tonnerre Armies can be found on Rue du Colonel Fonferrier.
First planted out in 1688, the gardens were planned as a medical garden, full of herbs and other plants that could be used in the hospital at a time long before modern medicines.
It expanded a century later to rival the Jardin des Plantes in Paris, but suffered the fate of most of Brest between 1939 and 1945.
Returned to their former glory, the gardens managed to rescue some original plants, including the oldest Chinese palms in Europe, as well as the largest ginkgo, or maidenhair tree.