Once a key cog in the machine that was industrial Britain, Manchester has gone on to forge itself as Northern England's cultural capital. While people know the city around the world for its successful football teams, there is much more to it than just sporting prowess.
Visitors looking for a dose of culture, whether it be in the historical, creative or musical realms will not be disappointed by what Manchester has to offer. Head over to Liverpool Road and enjoy your pick of the many museums and galleries, many of which are free to enter.
In this guide, we delve into the world of the best things to do in Manchester that will make for a memorable break, whether you're in the city for one day or one week.
1. Northern Quarter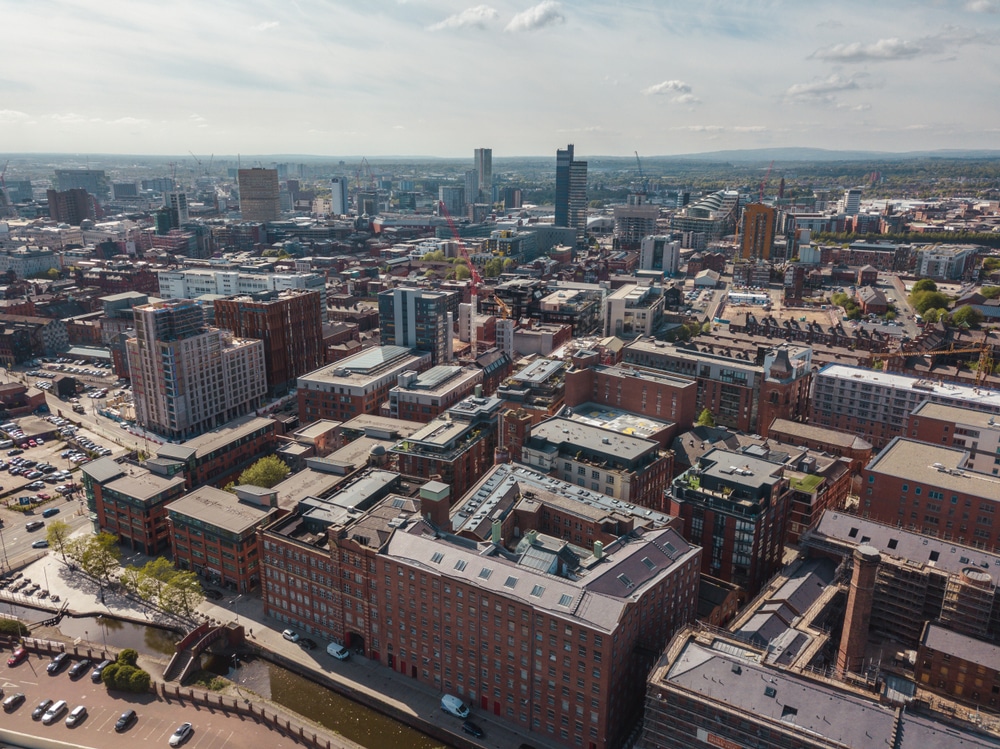 Considered to be the hippest part of town, the Northern Quarter in Manchester is a maze of streets that are well worth taking the time to explore. Many visitors come to the Northern Quarter to explore the area's street art movement on a guided tour, but there is so much more than just that going on in its streets.
Independent shops, artisan cafes and bite-size art galleries pepper the Northern Quarter's streets, making for a cultural and exciting afternoon. And, when the sun goes down, this is where you want to be for the city's best bars. Cocktail bars, underground nightclubs, jazz bars and speakeasies are all there for the taking.
Website: https://www.visitmanchester.com/shopping/northern-quarter-p25851
2. Victoria Baths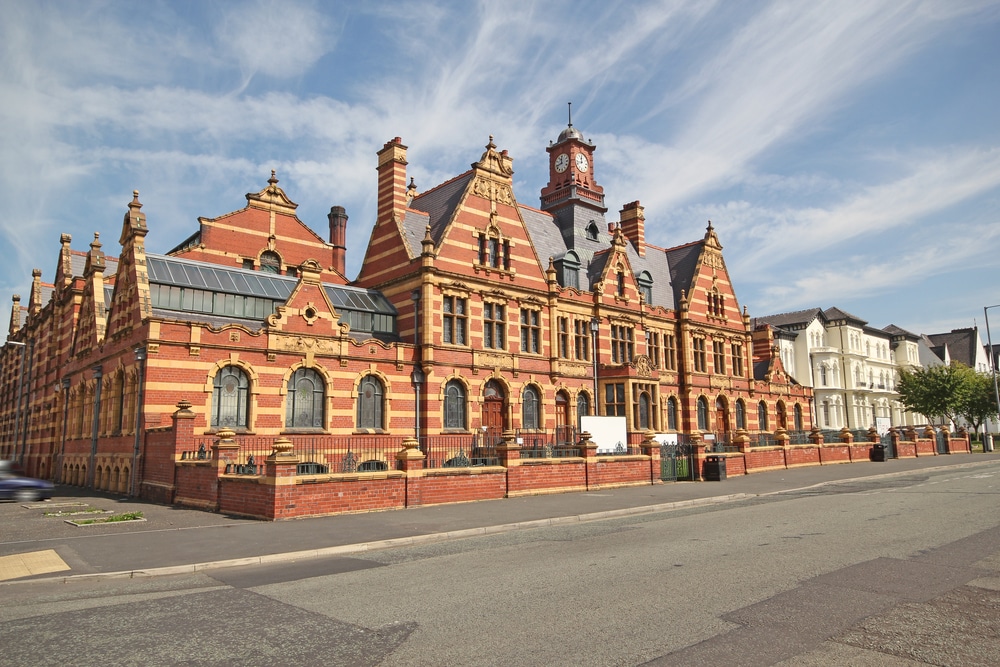 Over a century old, Manchester's Victoria Baths were opened in 1906 and are easily recognisable by their unique red-brick and terracotta panelling. For ninety years the venue served as a public swimming pool, maintaining its Edwardian tiles and railings to this very day. Unfortunately, the pools closed in 1993, but the building still remains open today for weekly tours and events.
The Victoria Baths are seen at their best during the many community fairs held in the building. From the Manchester Beer Convention to the Festive Winter Fair, the huge pool is filled with market stalls run by locals, adding a unique timewarp atmosphere to the whole thing.
Website: http://www.victoriabaths.org.uk/
3. Hope Mill Theatre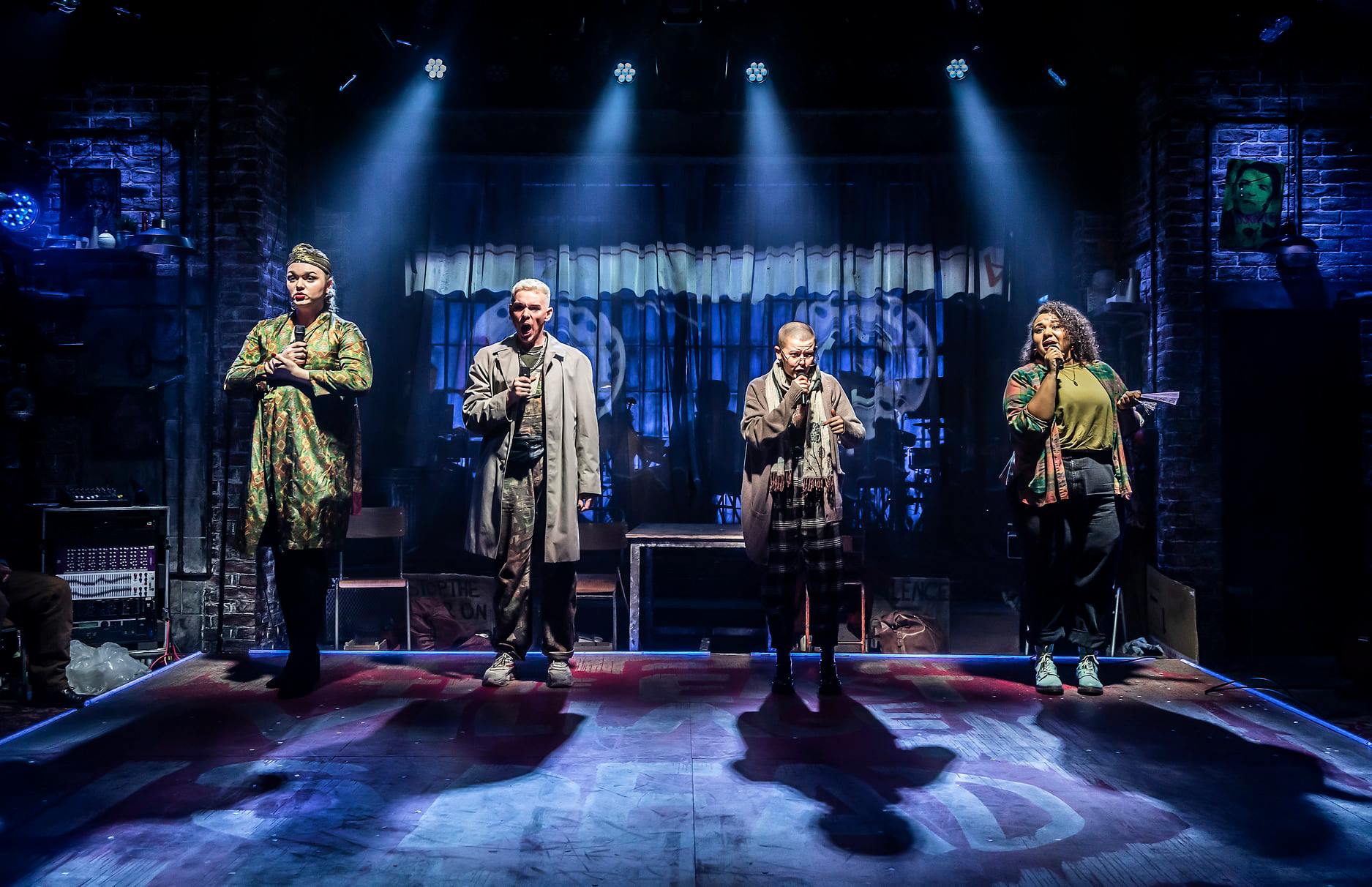 One of the newest creative spaces to grace Manchester is the Hope Mill Theatre in Ancoats. With a capacity of just 120, the Hope Mill Theatre offers up an intimate theatre experience, providing the audience with a truly immersive performance.
The key here is in the venue's versatility. Sat in a former cotton mill, the larger room is adapted to suit any type of performance, which means you could be treated to a 360-degree view of the show one day or even become a part of the performance unknowingly.
Website: https://hopemilltheatre.co.uk/
4. Whitworth Art Gallery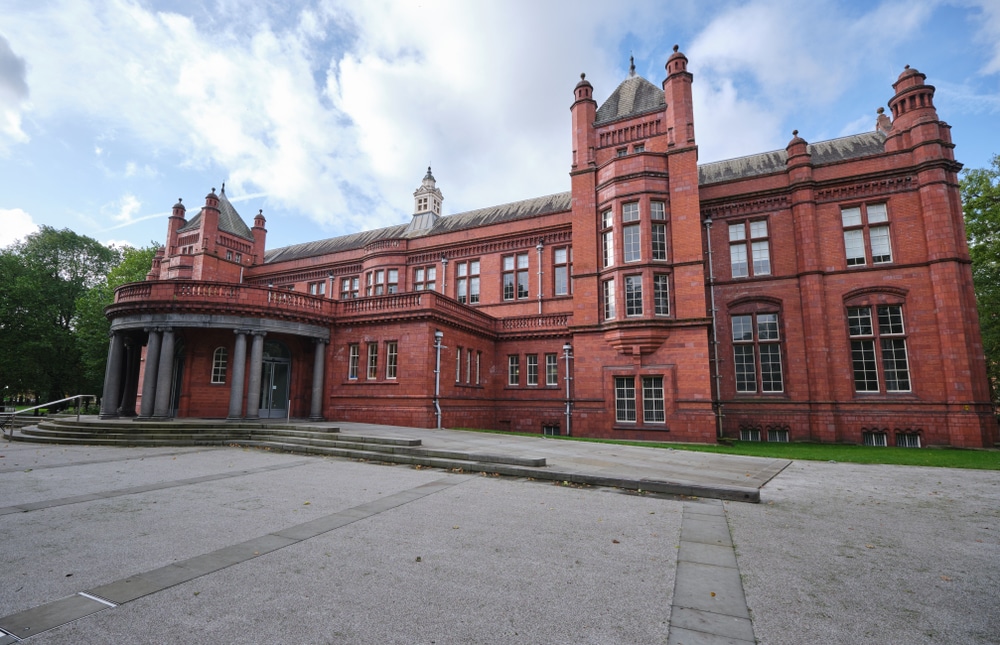 In recent times, the Whitworth Art Gallery has undergone extensive renovations, doubling it in size and making it one of the best places in the city to discover art from both international and national artists. The gallery itself is actually housed in one of the University of Manchester's most eye-catching buildings, a red-brick Edwardian building that dates back to 1889.
Alongside the exhibitions inside that display the works of Picasso, Gogh, Hockney and Bacon, don't miss the opportunity to wander around the gardens that surround the museum. Known as Whitworth Park, these gardens are specially landscaped to help you relax and wind down after a busy day exploring.
Website: https://www.whitworth.manchester.ac.uk/
5. John Rylands Library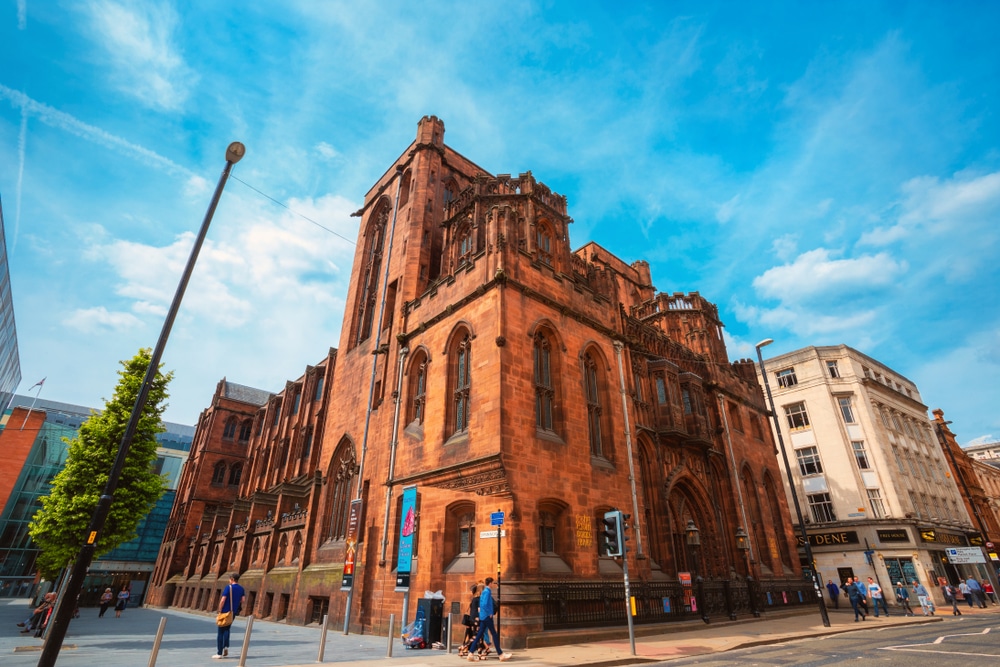 While a library may not sound like the most exciting place to explore when you're in a new city, the John Rylands library is truly something special. Part of the University of Manchester and still a working library, tourists visit this memorable landmark to catch a glimpse of its gothic-style architecture. Boasting open vaulted ceilings, ornate archways and stained glass windows, the library is reminiscent of a church rather than a place of study.
As well as the fantastic architecture, the John Rylands Library features a number of unique academic collections including medieval texts and an early printing from William Caxton.
Website:https://www.library.manchester.ac.uk/rylands/
6. Pankhurst Centre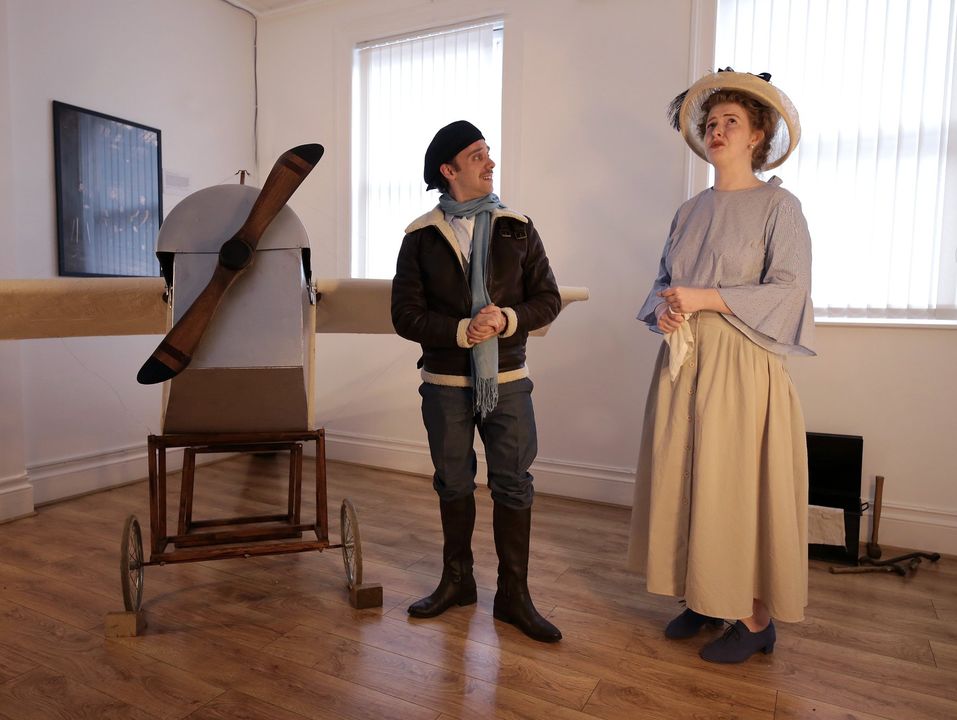 The Pankhurst Centre is one of the only museums in England that documents the history of the struggle for the women's vote. That in itself makes it a must-visit whilst in Manchester. The Pankhurst Centre was actually where the Suffragettes held the first meeting of the Women's Social and Political Union, and where Emmeline Pankhurst lived for nearly ten years, making it a particularly poignant location.
You can visit the Pankhurst Centre on a guided tour only and learn about the history of the integral movement.
Website: https://www.pankhursttrust.org/pankhurst-centre
7. Manchester Cathedral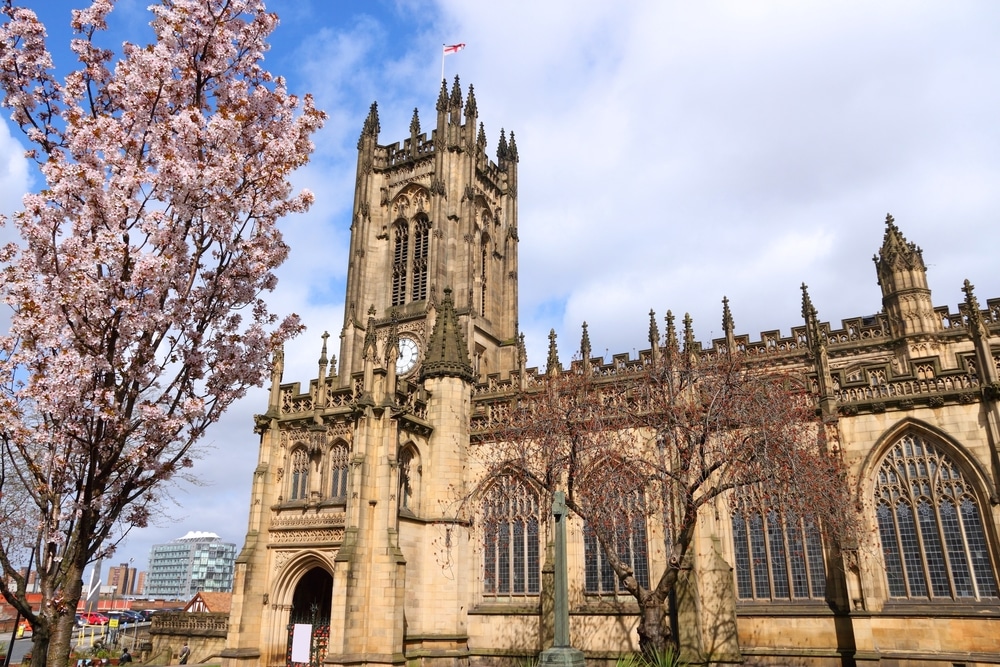 Arguably one of the oldest buildings in the city, the Manchester Cathedral has stood in the same spot since 1421. Famed for its age, stunning gothic architecture, picturesque chapels, colourful stained glass windows and highly decorative choir stalls, people visit the cathedral to admire its brilliance. Run by volunteers, you can join a guided tour of the cathedral to learn about its deep-rooted history, or wander around at your own pace to enjoy its beauty.
Website: https://www.manchestercathedral.org/
8. Imperial War Museum North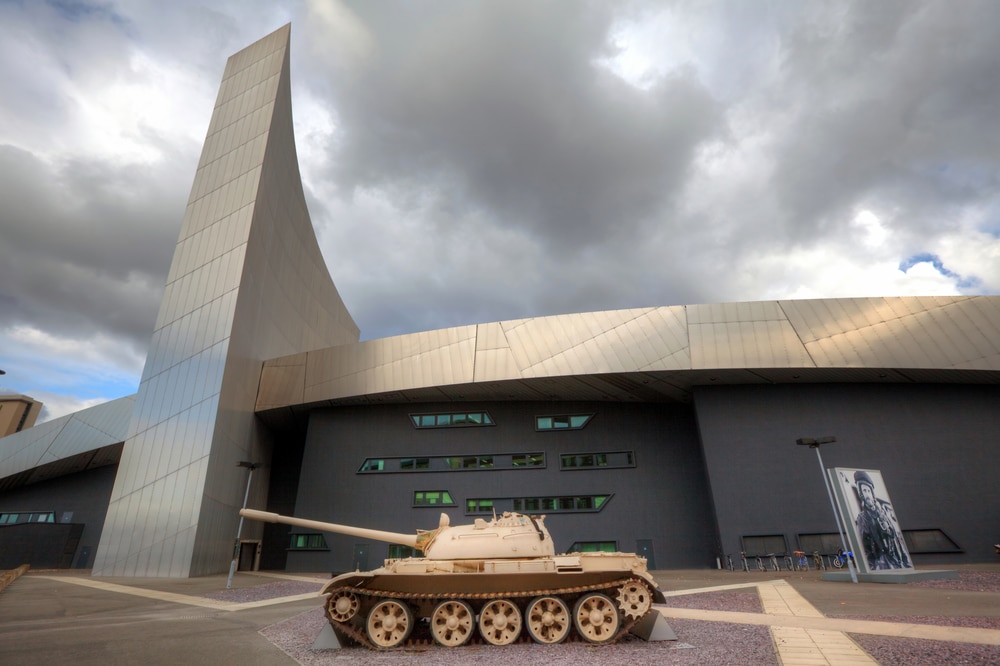 Manchester's Imperial War Museum, situated in its northern suburbs tells of British history from the First World War right through to present day. Consisting of the main exhibition space and an immersive cinema experience, there are so many ways to enjoy the museum. The museum is most noticeable for its huge collection of fighting vehicles and aircraft, including tanks, artillery and weaponry.
Website: https://www.iwm.org.uk/visits/iwm-north
9. Manchester Museum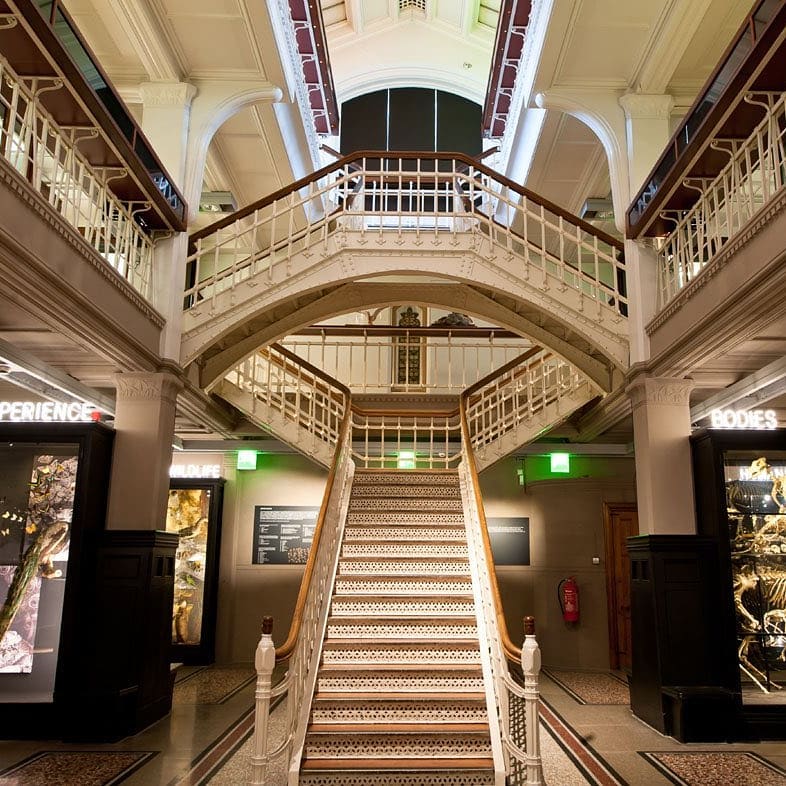 The Manchester Museum rivals London's Natural History Museum when it comes to its collection of artefacts. Walking into the museum, you'll be met by a fossilised Tyrannosaurus Rex who has been named Stan. You'll find many different rooms and halls leading from this central lobby housing everything from ancient Egyptian artefacts to a collection of insect skeletons.
For a truly unique experience, Manchester Museum holds regular Night at the Museum events. These give you an after-hours look at the exhibitions and allows you to attend object handling sessions, tours by knowledgeable curators and interactive workshops.
Website: https://www.museum.manchester.ac.uk/
10. HOME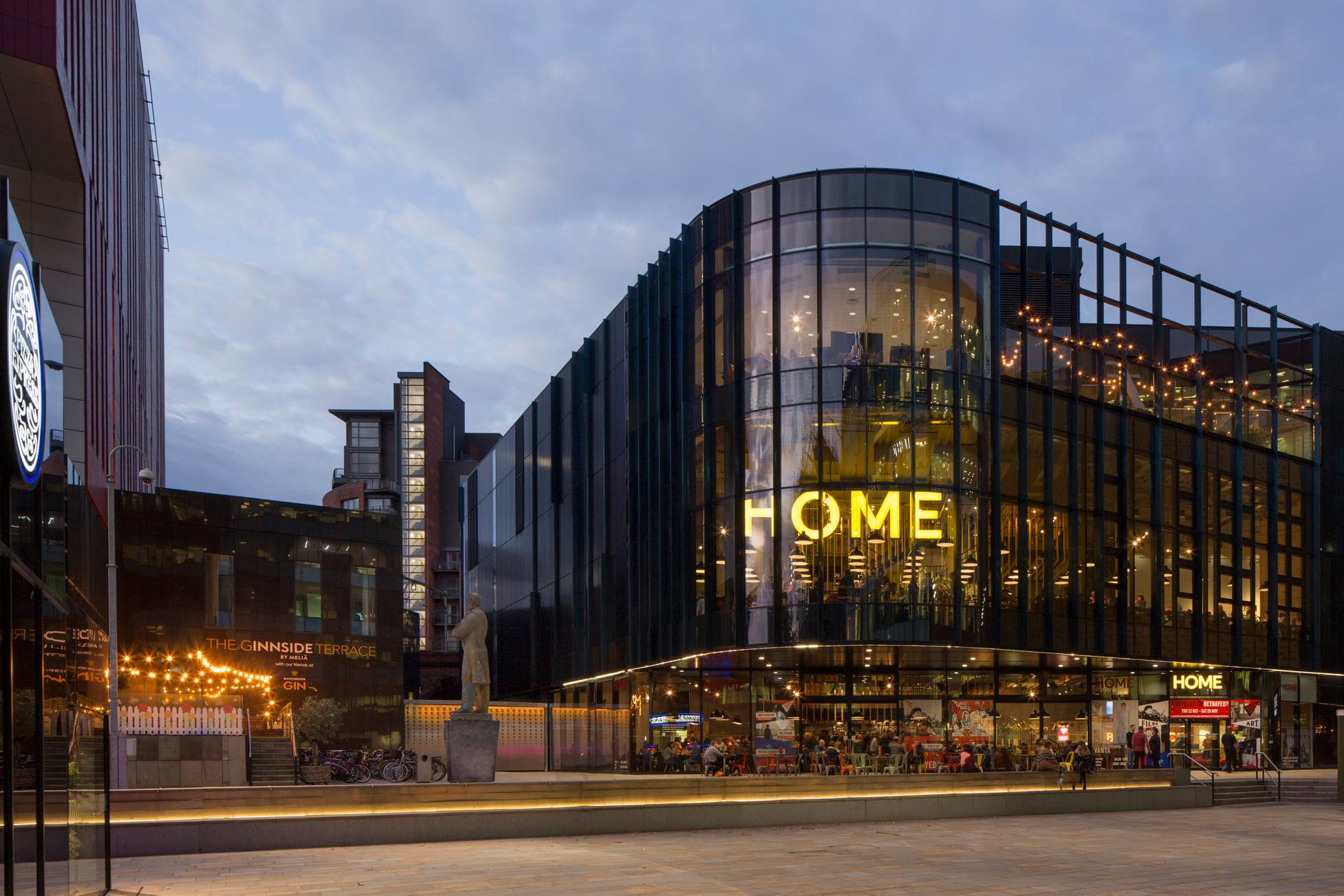 Only established in 2015, the £25 million art complex HOME has become Manchester's go-to venue for contemporary art, theatre and film. Home to two performance spaces, a 500 seat theatre and a 150-seat intimate space, HOME plays host to several larger theatre shows as well as smaller local creative works. Along with these two theatres, the venue's five cinema screens, large gallery space, cafe, bar and restaurant keep visitors coming throughout the day.
Website: https://homemcr.org/
11. Chill Factore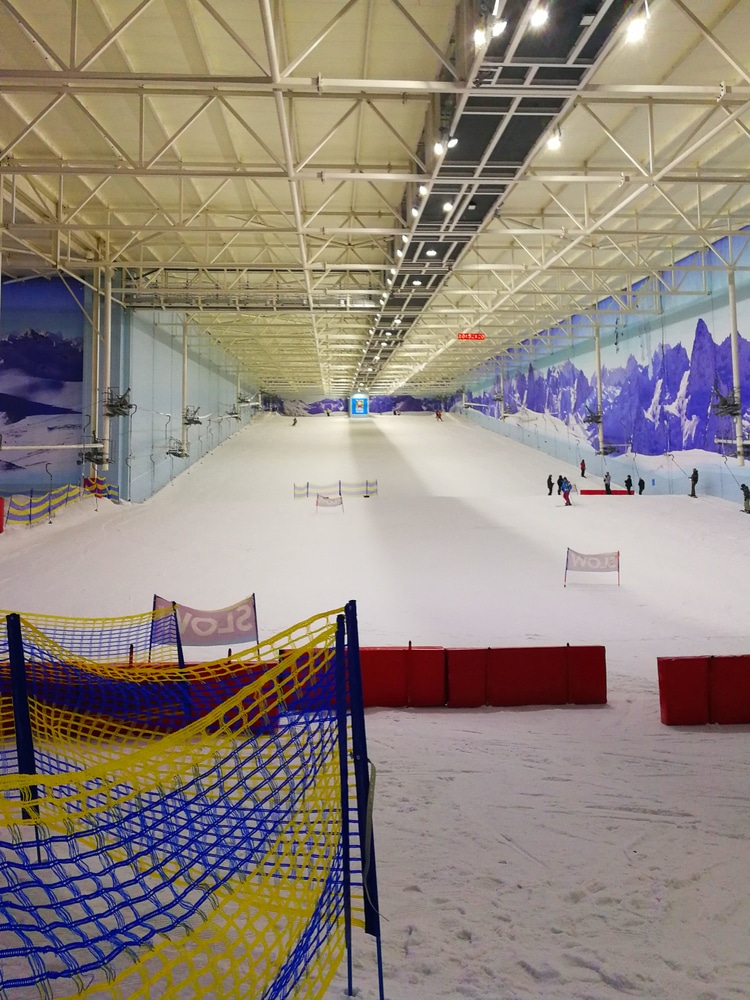 If you thought you couldn't get your adrenaline fix in Manchester, then think again. The huge Chill Factore offers thrill-seekers the opportunity to hit the slopes in the city centre. With a choice of skiing, snowboarding or tubing, the Chill Factore has an activity to suit everyone, no matter what age or level of courage.
The Chill Factore has also been named as Britain's widest and longest indoor ski slope which makes this a one-of-a-kind visit when you're in the northern capital.
Website: https://www.chillfactore.com/
12. Manchester Craft and Design Centre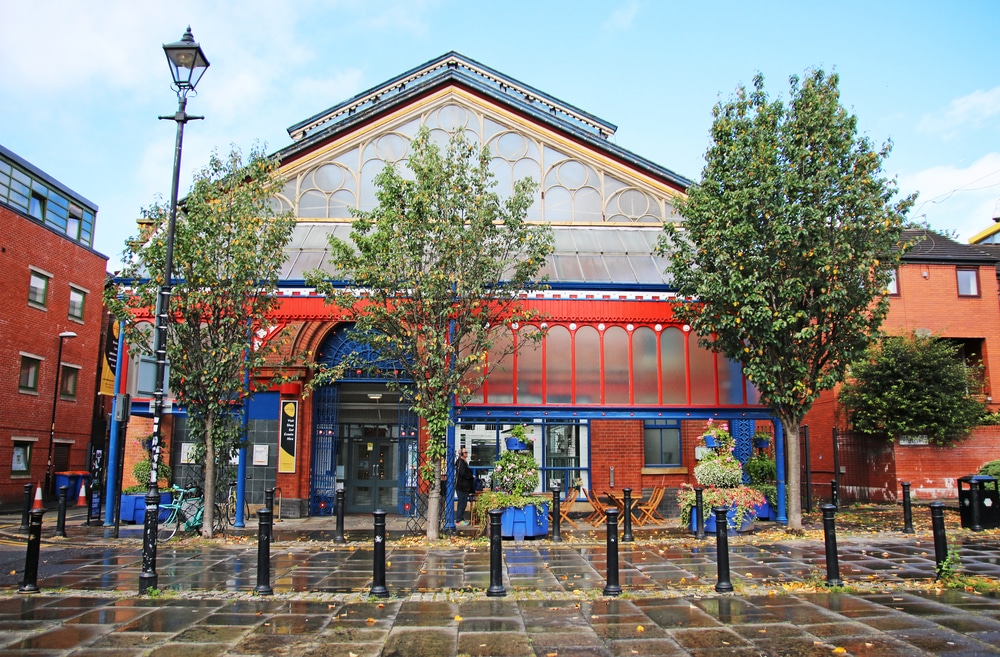 There's no doubt that the city of Manchester is full of creatives, but it is in the Manchester Craft and Design Centre where some of the best local artists can showcase their work. As well as admiring the works of local creatives, the design centre is also a great place to get involved in workshops. Here you can hone in on skills like handcrafting silver jewellery to sculpting pottery and even learning the art of calligraphy.
Website: https://www.craftanddesign.com/
13. National Football Museum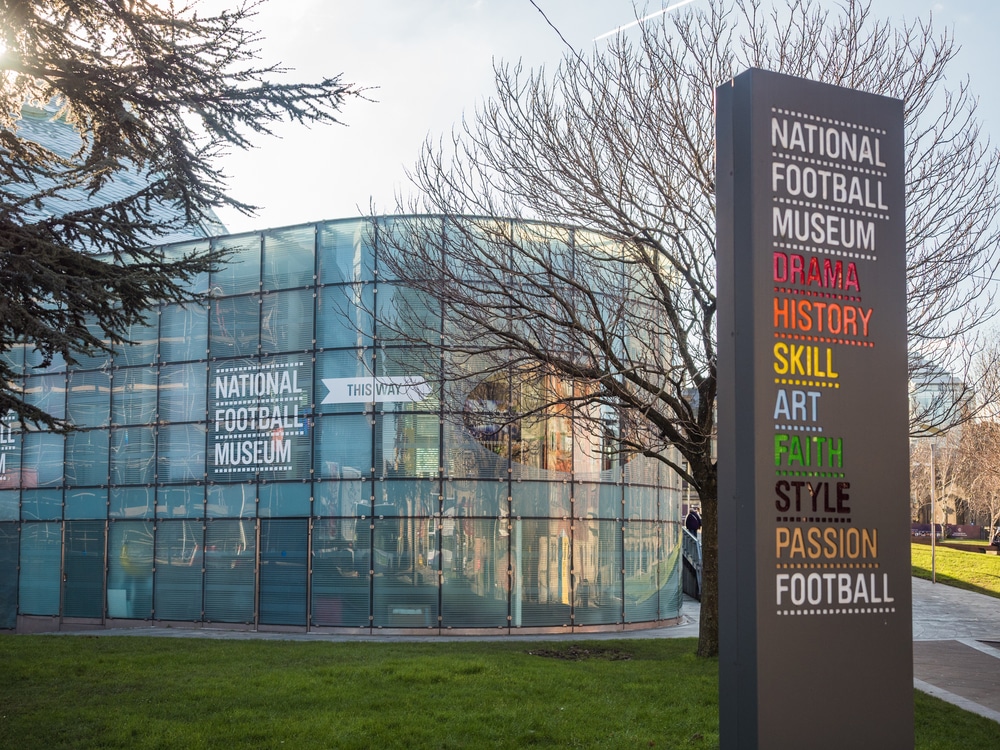 Manchester has risen to international fame thanks to its ever-successful football team, so where better to have a National Football Museum than here. Home to two major teams, Manchester City and Manchester United, you can opt to take a tour around either stadium and follow the footsteps and the famous footballers who have kicked the ball here.
Alternatively, the National Football Museum offers an interesting glimpse into the rise of the two football clubs and what happened behind the scenes to make this happen.
Website: https://www.nationalfootballmuseum.com/
14. Manchester Art Gallery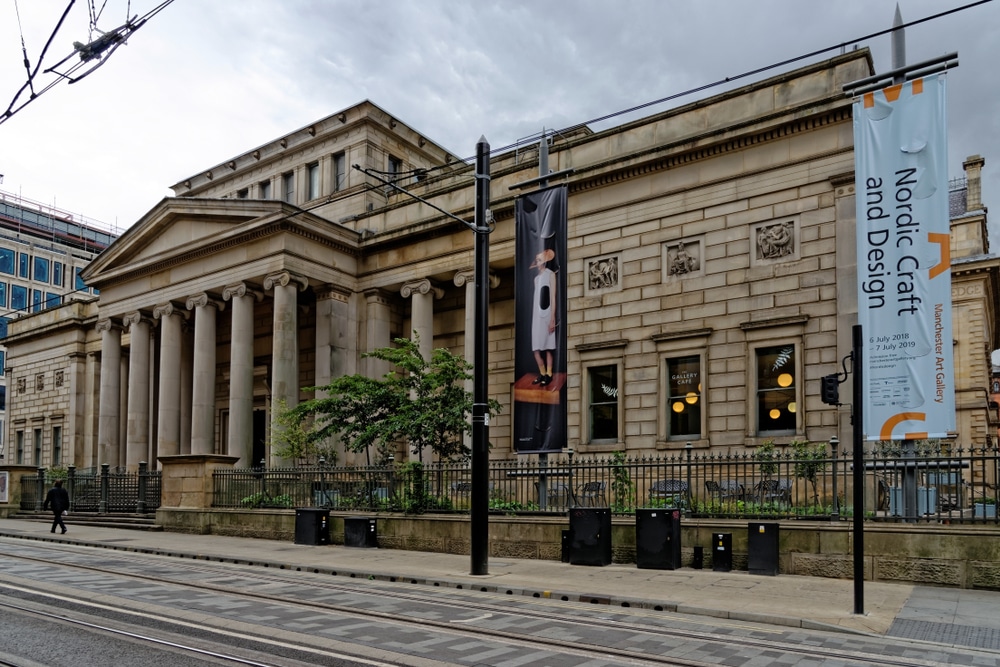 As one of the city's best free attractions, the Manchester Art Gallery is more than worthy of your time. It claims to have the largest collection of artworks outside of London, with pieces from both internationally-renowned and local artists.
Whether you take an interest in historical or contemporary artwork, the Manchester Art Gallery caters to every taste. Wander through the many galleries, and you'll find works by well-known French impressionists, 17th-century Flemish artists and a sculpture collection from all over the world. As well as these permanent exhibitions, don't forget to check out what temporary exhibits are coming to the gallery soon.
Website: https://manchesterartgallery.org/
15. Legoland Discovery Centre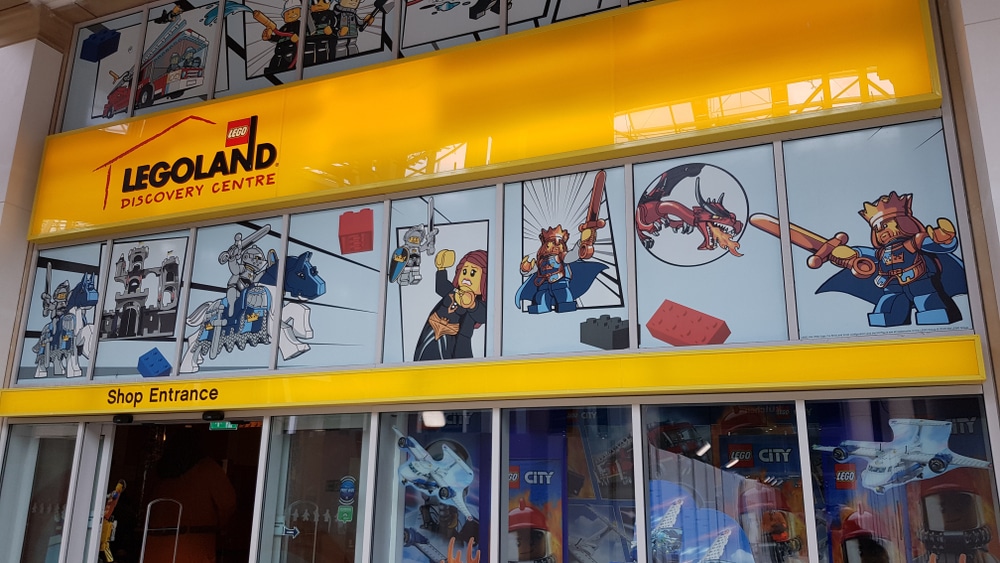 If you've got little ones to entertain during your visit, there's no better place to go than the Legoland Discovery Centre. One of two centres in England, the other one is found in Birmingham, this is a unique experience.
When you step inside the centre, you'll be transported into a world of lego. Start at the Ninjago City Adventure where three storeys offer up endless hours of fun. Alternatively, head over to miniland where you can get interactive with a futuristic city made out of 1.5million lego bricks.
If you don't have kids, but you've got an infatuation with lego, the centre holds adults-only nights where you can release your inner child for the evening.
Website: https://manchester.legolanddiscoverycentre.co.uk/