Anyone who thought Le Havre was nothing more than a ferry terminus to the English south coast needs to think again.
Divided into older upper town and newer lower town, Normandy's biggest population centre has long been known for its culture, attracting everyone from Monet and Millet to Jean-Paul Sartre, who taught at a school here.
Sitting on dramatic coastline on the English Channel, 'the harbour of Grace' suffered significant damage during the Second World War because of its strategic location and large port. However, since then it has fought hard to bring back the glory years that attracted so many eminent people.
Here are the 15 best things to do in Le Havre.
1. Lower Town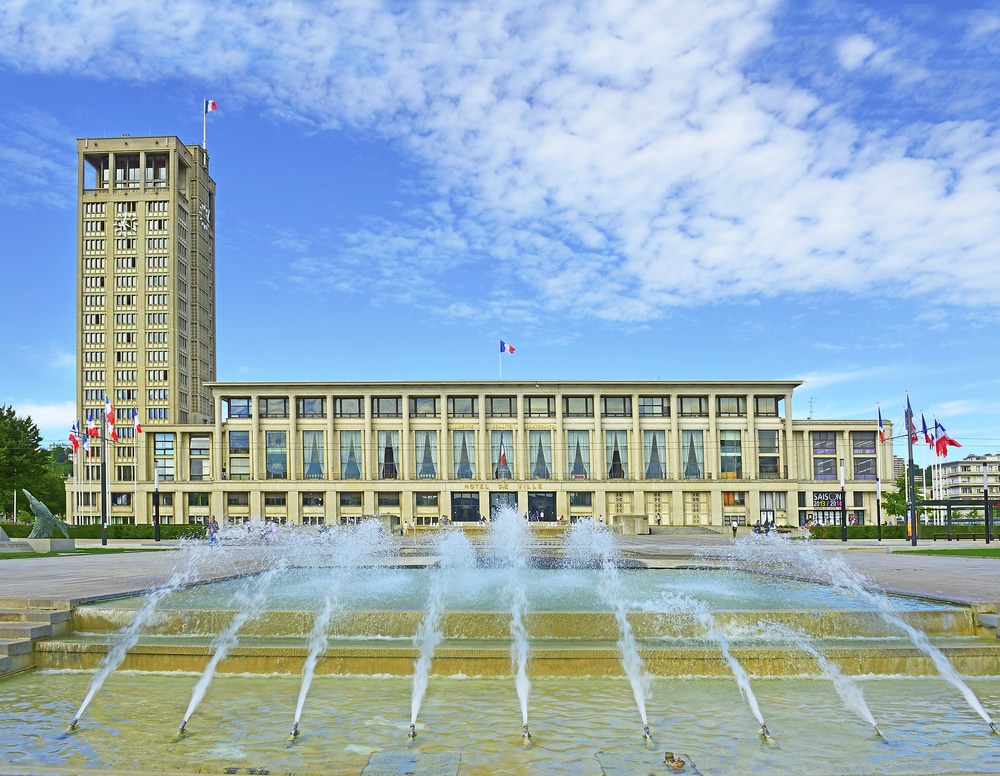 One of few contemporary sites in Europe recognised in this way, Le Havre's seafront lower town, encompassing the heart of the city, was enshrined as a UNESCO World Heritage Site in 2005 in light of its modernist architecture.
Largely reconstructed after the damage inflicted during the Second World War, its neat rows of streets backing away from the port quays were designed by architect Auguste Perret and are brimming with straight lines of pre-caste concrete.
Among highlights of the rebuilding are the Town Hall, finished in 1958. In its entrance hall is a statue of King Francis I, who founded the city in 1517, and briefly named it after himself as Franciscopolis.
Website: https://whc.unesco.org/en/list/1181/
2. MuMa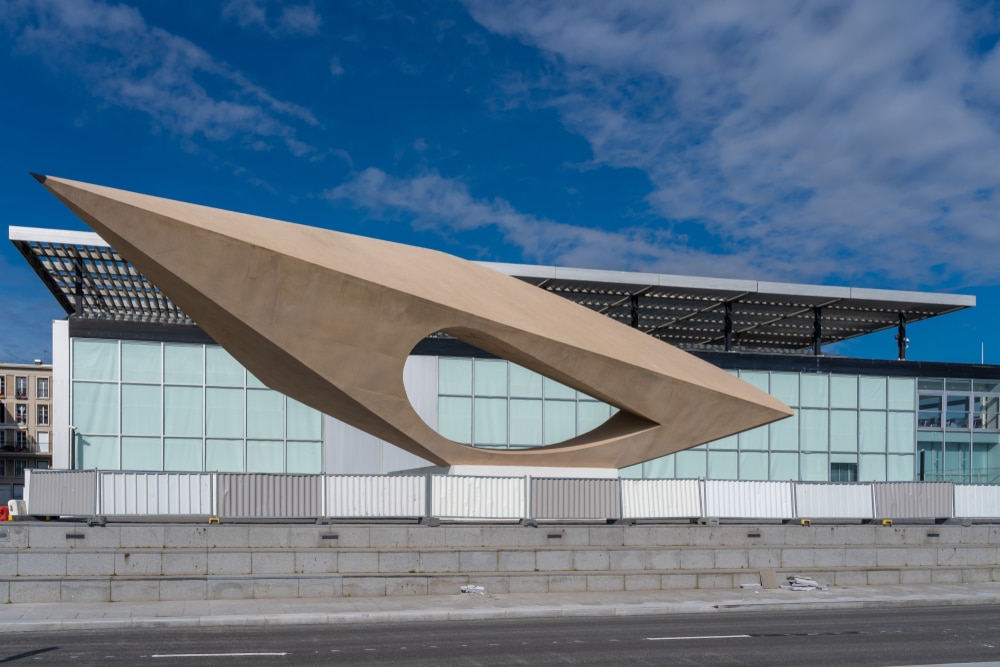 The Museum of Modern Art André Malraux (MuMa) is ranked second only to the Musée d'Orsay in Paris for its collection of impressionist paintings.
There's no secret as to why, with the painting that gave the movement its name, Monet's Impression, Sunrise, an image of Le Havre's port in the early morning.
Facing the English Channel just as Monet had done, the museum makes use of the region's artistic natural light to enhance the viewing of its paintings.
As well as several works by Monet himself, the gallery is a who's who of artists including Degas, Renoir, Sisley and Matisse.
Website: http://www.muma-lehavre.fr/en
3. Hanging Gardens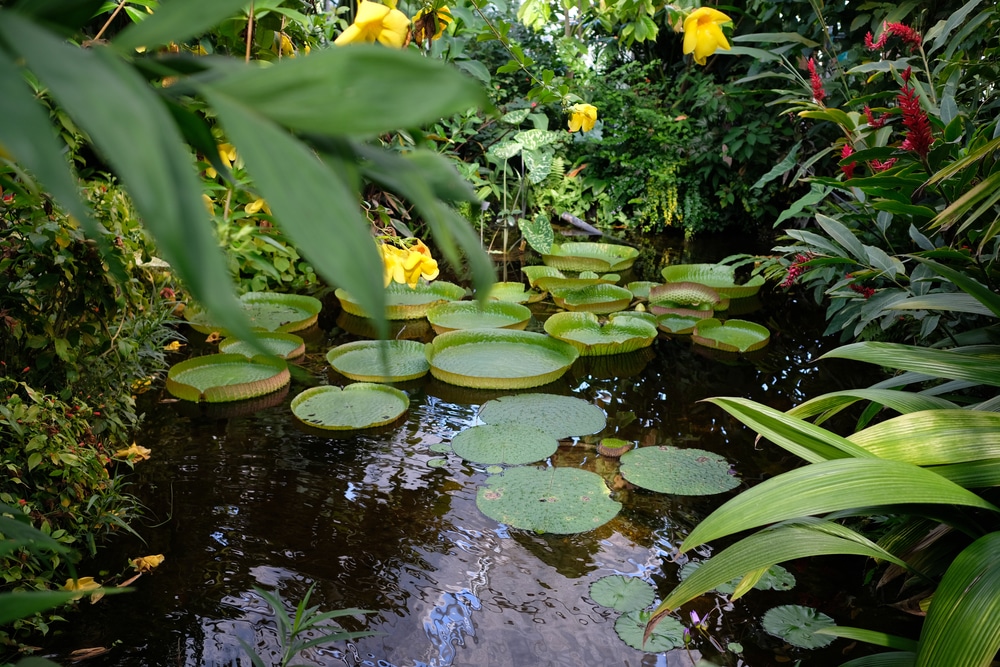 Offering fine views of the lower city, the Hanging Gardens are a botanical wonderland giving a new life to the city's nineteenth-century Fort Saint-Adresse.
Its four bastions are now home to rare plants from around the world instead of heavy guns, while its inner courtyard is covered by flowerbeds and greenhouses protecting those that need a more tropical climate, including carnivorous plants of South America.
The uphill walk from the lower city takes around half an hour.
4. Church of Saint Joseph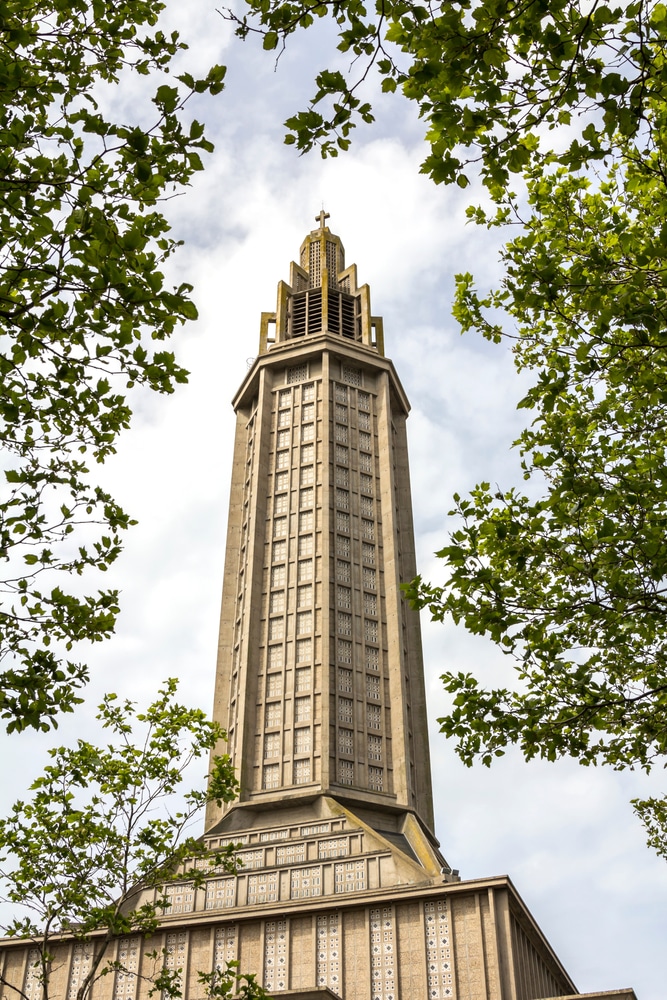 Recognisable by its lighthouse-style tower of grey concrete, which rises 107 metres above Le Havre, the Church of Saint Joseph was designed personally by Auguste Perret, a mentor to Le Corbusier.
Visible from right across the city, and up to 60 kilometres away in good weather, the octagonal tower and nave are enlivened by almost 13,000 pieces of abstract stained glass.
The are the work of Marguerite Huré, and soften closer to the top of the tower, casting contrasts of colour over the otherwise plain concrete form both inside and out.
Although dedicated to Saint Joseph, its main function on construction was to act as the city's memorial to the 5,000 civilians who died during assaults on Le Havre between 1939 and 1945.
5. The Old Docks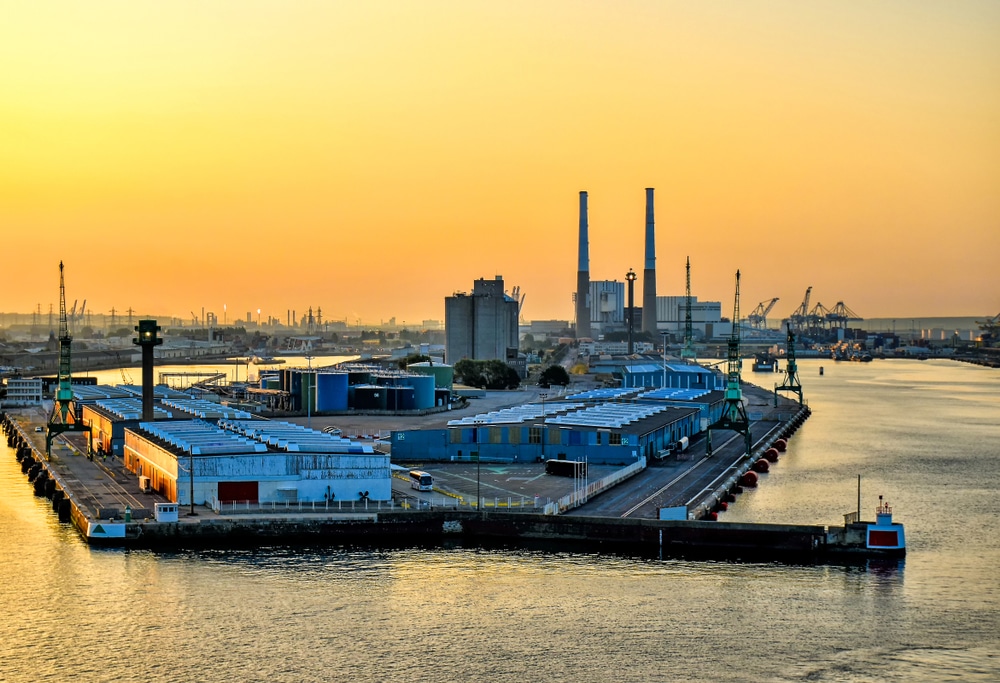 Although Le Havre remains the second-largest port in France after Marseille, the warehouses of its old docks in the city's southern districts have been revitalised into a zone for leisure time activities rather than heavy industry.
The area is now able to boast a range of modern-day attractions, from the shopping centre of the Docks Vauban, to Les Bains des Docks, an aquatics centre containing six indoor and outdoor pools.
In addition, visitors to the area will find the Docks Océane indoor sports arena, performing arts spaces, and the exhibition centre of Docks Café.
6. Maison de l'Armateur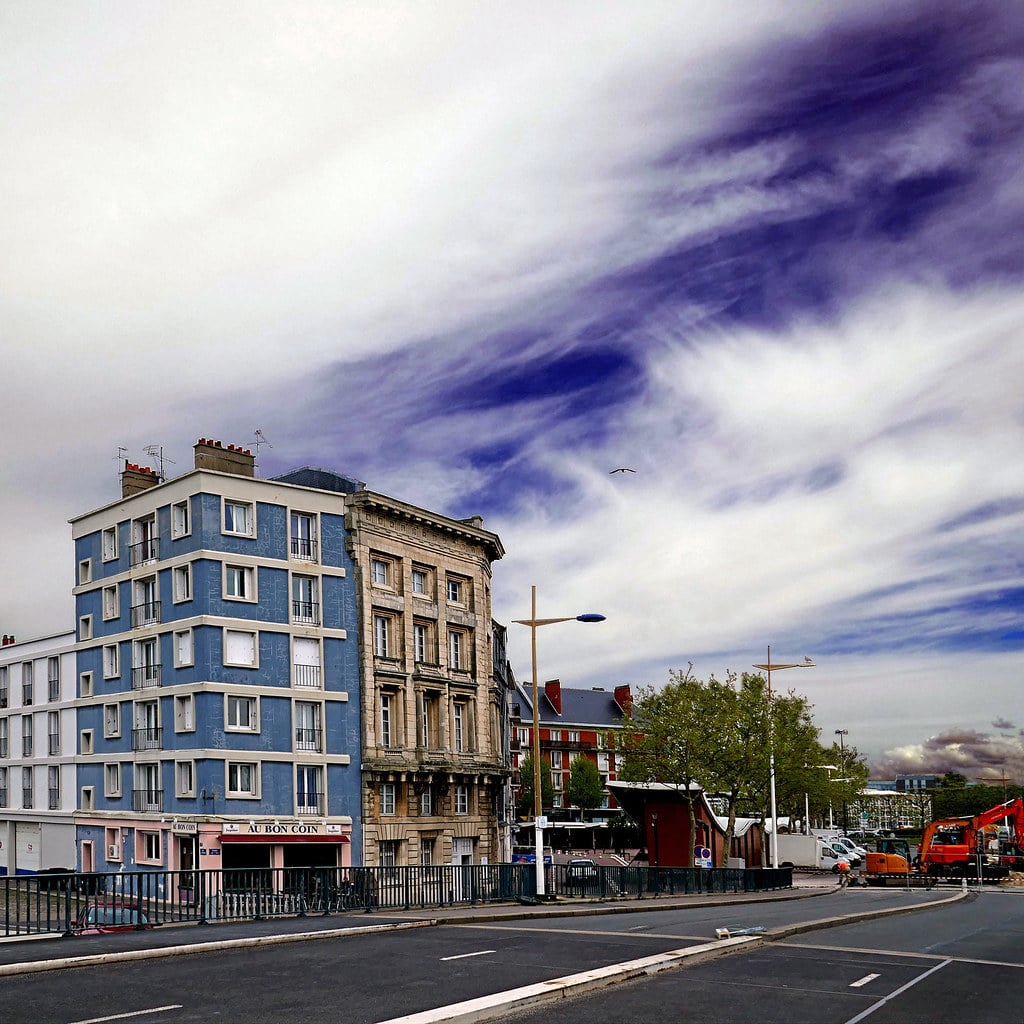 This space was once the home of a shipping magnate and combines traditional museum exhibition room displays and the ideas of a stately home. Rooms are set out as they would have been when the structure was first built in the eighteenth century at the height of Le Havre's powers.
One of the few buildings in this part of the city to survive into the post-war period, the house occupies five levels in the Saint-François neighbourhood.
Surrounded by former docks, pieces in its collection include elegant Louis XVI furniture and decoration, and grand parquet floors of exotic woods.
Website: https://www.lehavre.fr/que-faire-au-havre/maison-de-larmateur
7. Le Havre Beach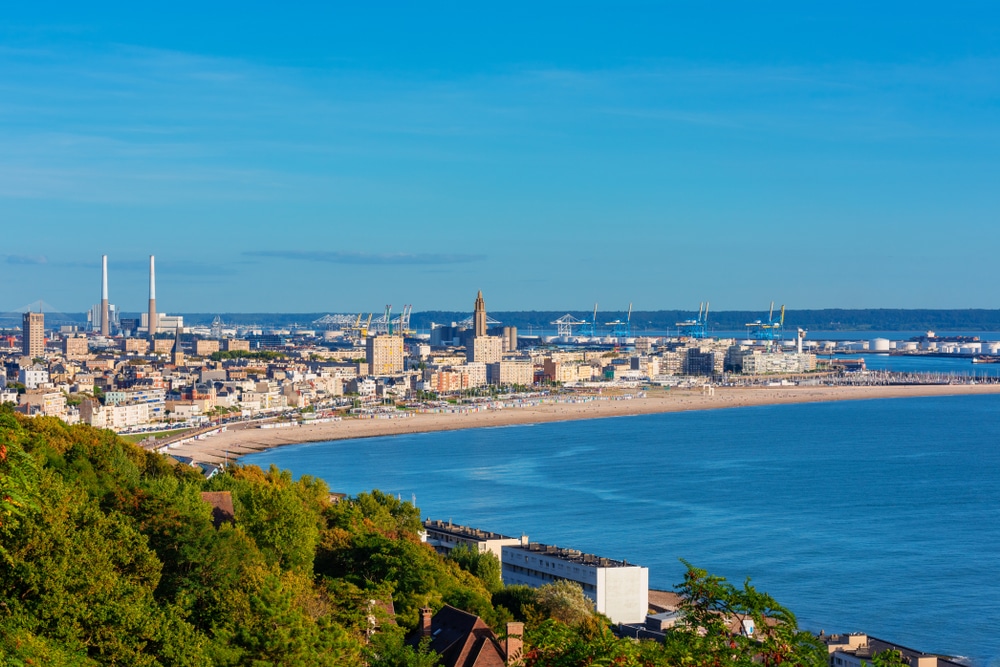 A stone's throw from the city centre, Le Havre Beach curves gently around a bay for around two kilometres with a mixture of sand and pebbles.
The beach offers a pleasant promenade to stroll along, leading people towards the seawall which protects it from damaging winter storms.
During the summer, the beach sees a constant stream of visitors, from those who want to soak up the sun, to those looking to head out on the water by canoe, paddleboard, or even by windsurf. Its waters have been awarded a Blue Flag for cleanliness every year since 1998.
Beach volleyball and street basketball are just some of the other sporting facilities available, which also include the large outdoor pool at the Club Nautique Havrais (Sailing Club).
8. Le Havre Cathedral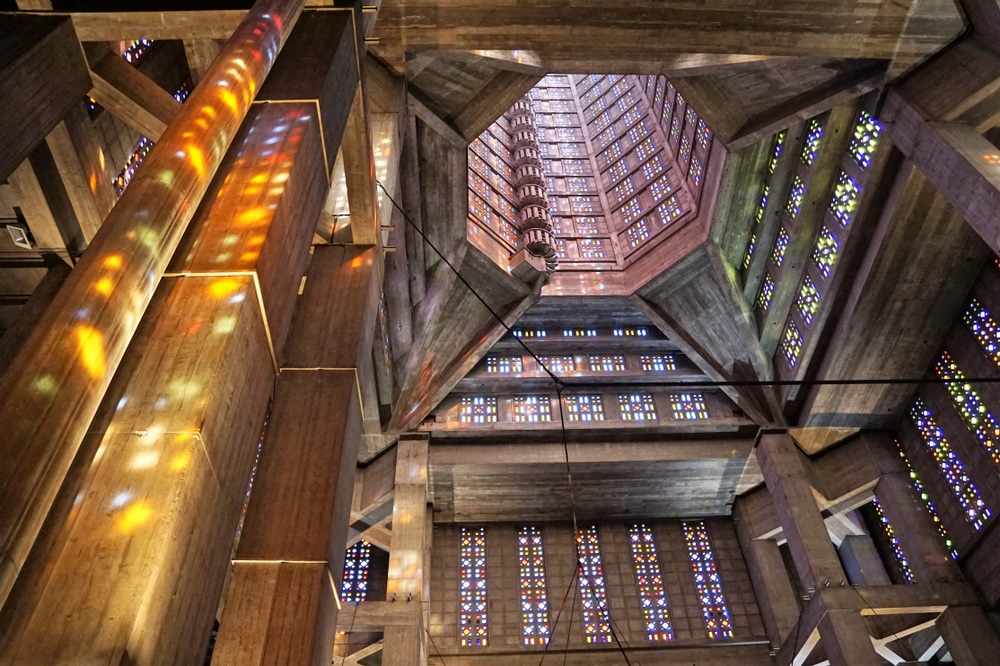 Alongside the Maison de l'Armateur, Le Havre's cathedral is one of few structures to predate the 1950s in the town's lower reaches.
Its rather unique exterior has a baroque style of twisting columns, and a narrow central nave that first date back to the sixteenth century. Its low form is the result of unstable grown prohibiting building to any greater height.
The church didn't rise to become a cathedral until 1974, although its belltower is clearly one of the most original portions, with a simpler exterior of plain stone.
The interior has an impressive vaulted ceiling over the congregation, and an organ gifted by Cardinal de Richelieu, churchman and the country's Foreign Secretary, in the middle 1600s.
9. Montgeon National Forest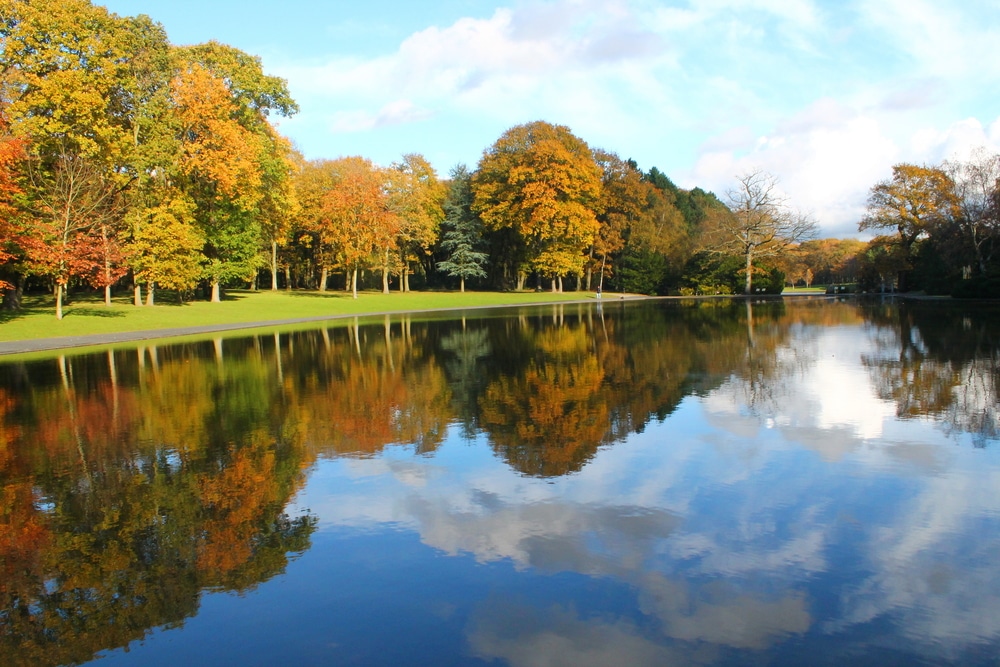 Spanning over 270 hectares, the Montgeon National Forest has an almost endless supply of hiking, fitness, and mountain biking trails that should be more than enough reason to get outside while in Le Havre.
Its lakes provide the opportunity to try your hand at rowing while hiring a boat for an hour or two, while the petting zoo is the perfect way to entertain younger visitors.
The forest helps make Le Havre one of the greenest cities in France, boasting some 13,000 trees of 150 varieties on its pavements alone.
Montgeon lies around five kilometres northeast of the city centre.
10. Cliffs at Étretat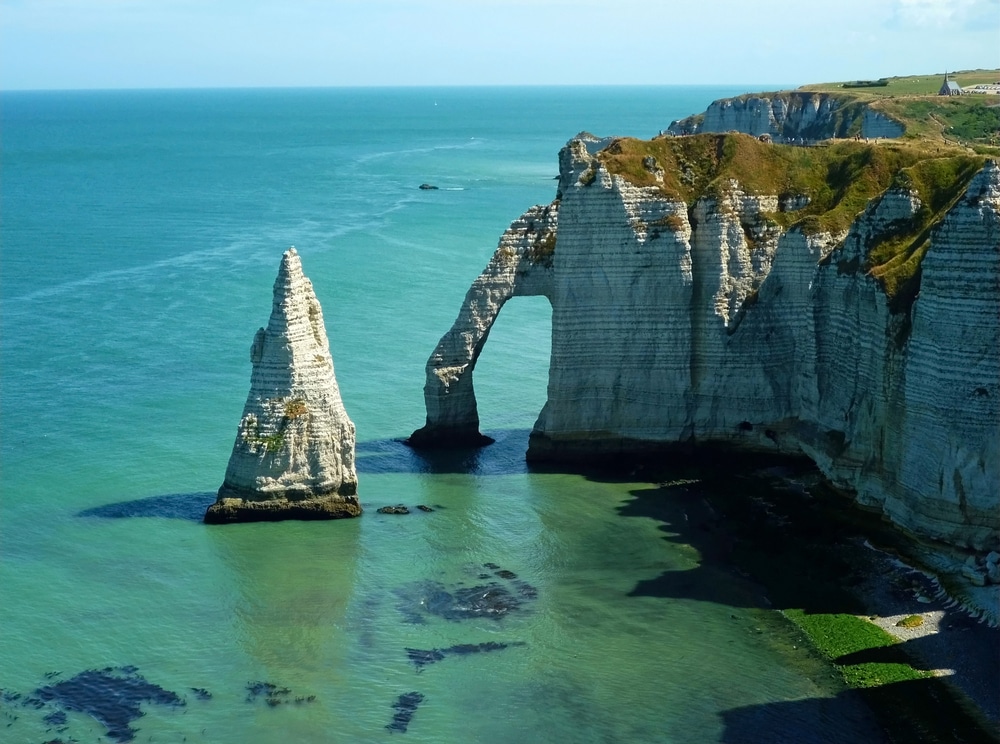 Normandy's rolling coastline gives way to dramatic cliffs of sheer limestone at Étretat, 32 kilometres from Le Havre.
A popular tableau for impressionist painters, the attractive small town and its cliffs promise a breath-taking assault of natural beauty. Views stretch towards the Aiguille, a needle of natural rock that reaches a height of 70 metres above the waves.
The area is also home to the Jardins d'Étretat, a Japanese Garden on the coast. It lies close to one of three natural arches, while the town itself has an unusual covered market carved from wood.
11. Graville Abbey Museum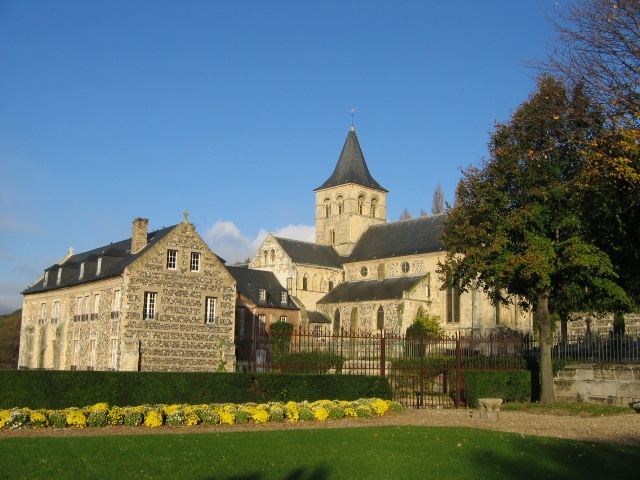 With origins going back as early as the sixth century, Graville Abbey took on its current splendour close to a thousand years ago.
It was constructed by Guillaume Malet de Graville after returning from helping William Duke of Normandy capture England in the Battle of Hastings in 1066.
Typical of the era in which it was built with its Romanesque design, the abbey houses a collection of medieval statues, as well as paintings and other artefacts, including 150 scale-model houses.
Its pleasant gardens are the site of a well-known artwork known as the Black Madonna.
12. Le Volcan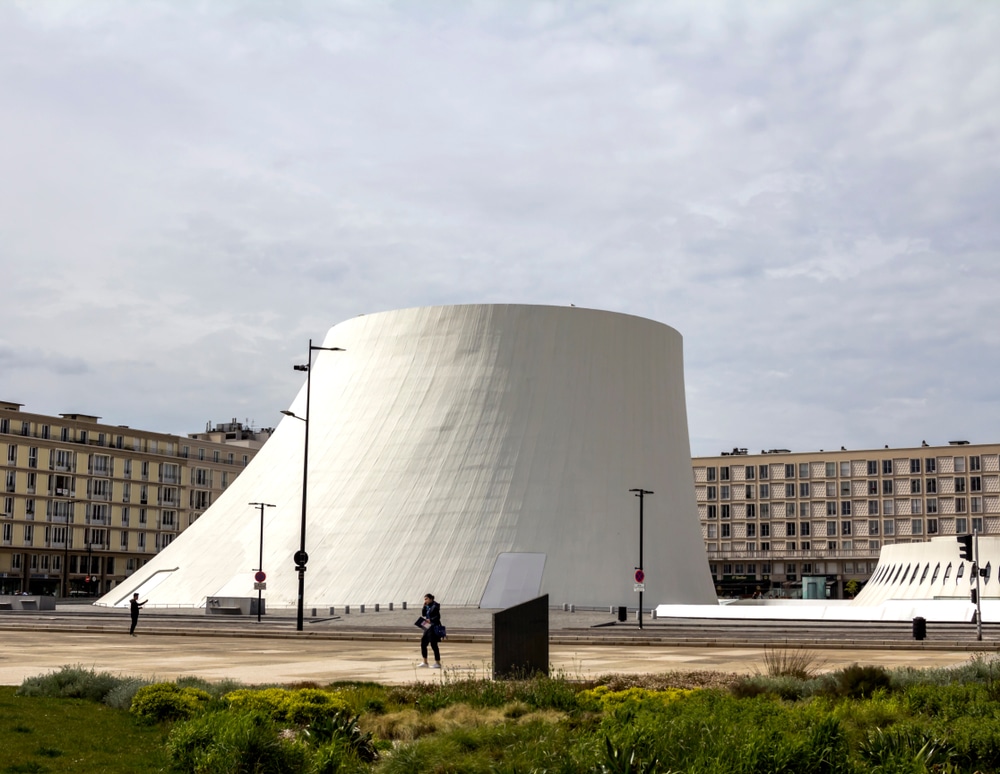 The Volcano, also known as the House of Culture, is another of Le Havre's modernist structures.
Its odd sweeping curves were created by Oscar Niemeyer, the Brazilian architect behind the city of Brasilia.
Made from white-painted concrete, its two spaces act as performance spaces for all manner of plays.
Connected by ramps and underground passageways on the edge of the Bassin du Commerce canal basin, it is worth visiting for its shifting moon-base architecture alone.
Website: https://www.levolcan.com/
13. D-Day Beaches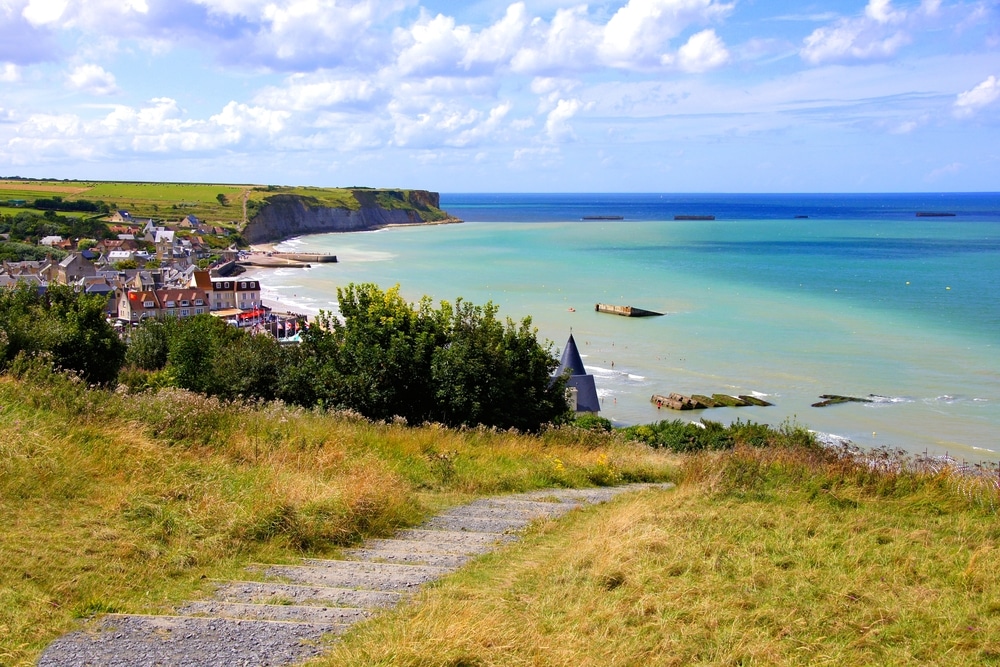 The Normandy beaches of D-Day, the British-American counter-invasion of Nazi-occupied France on June 6th 1944, lie approximately 1.5 hours west of Le Havre.
This action, codenamed Operation Overlord, saw 156,000 men wading ashore on five beaches.
They are now marked by a series of memorials, museums, and cemeteries, in addition to the wartime architecture of bunkers from the Nazi's 'Atlantic Wall' defences.
The Overlord Museum tells the full story of how D-Day came about, and why the operation was so important, while Pointe du Hoc is an area of 30 metre cliffs scaled by men from an American Ranger unit in an impressive demonstration of skill and bravery.
14. Hôtel Dubocage de Bléville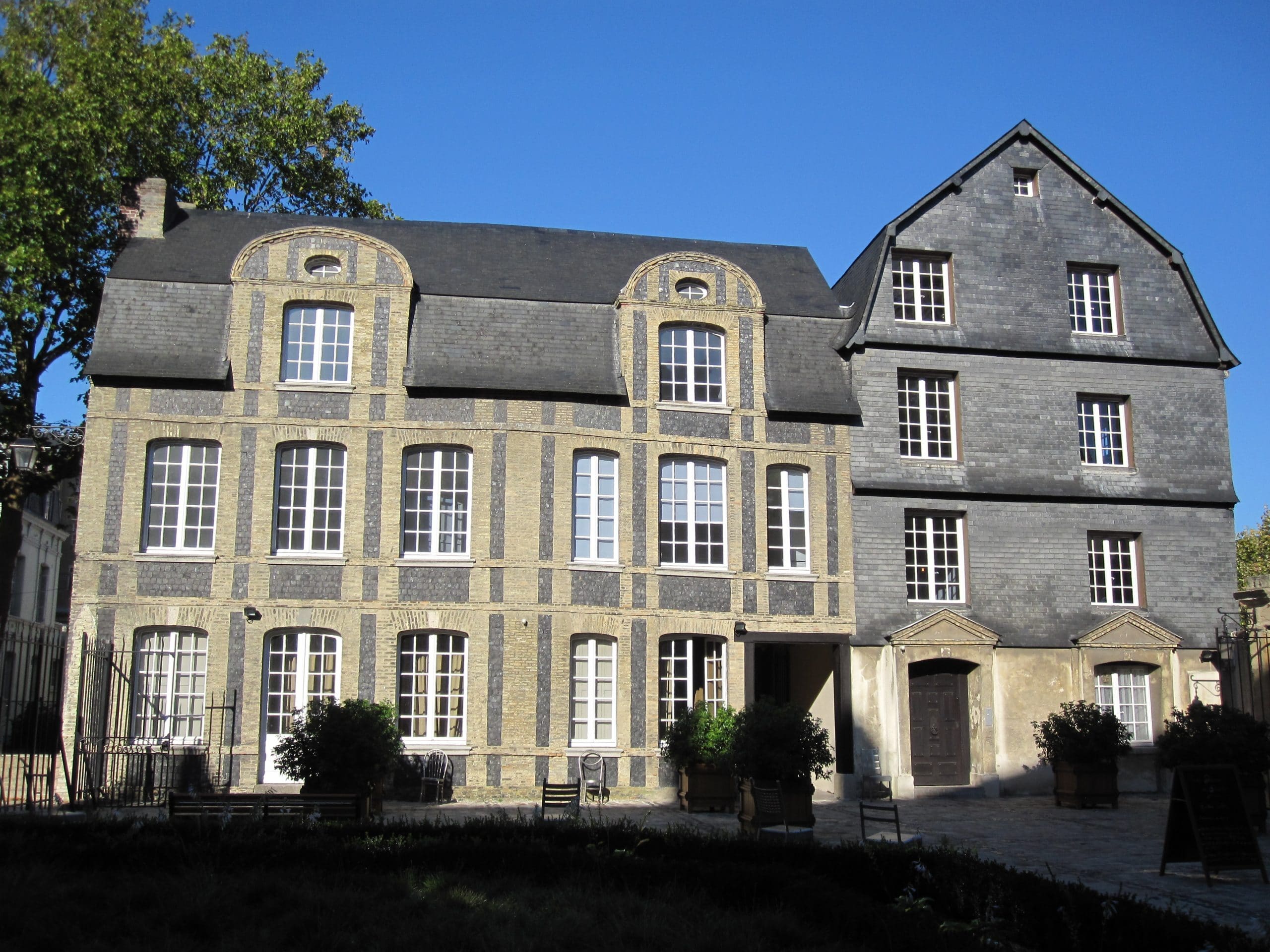 A museum of art and history, the Hôtel Dubocage de Bléville was the mansion home of a merchant seaman and adventurer who rounded Cape Horn at the tip of South America on route to China in the early 1700s.
Built in the Saint-François district on the orders of King Francis I in the 1500s, visitors are able to pass through the rooms of the ground and first floors.
The permanent exhibitions include Dubocage de Bléville's cabinet of curiosities, collected during his travels.
15. Rouelles Park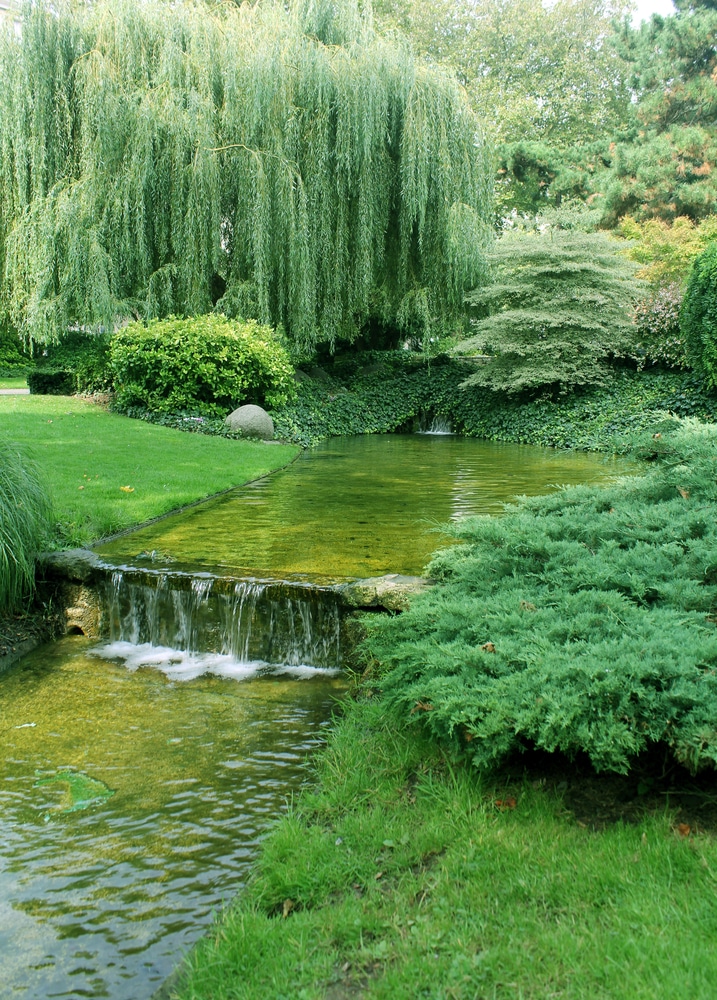 Immediately north of the city centre, Rouelles Park covers some 150 hectares and incorporates an arboretum of 200 different species of trees that shares its name.
Once the gardens belonging to a lost castle, the park only dates back a couple of decades, but contains a dovecote thought to have been put up in 1631.
Its riverside meadows attract all manner of birds and other animals, making for a relaxing place to spend a few hours.