Playground of the rich and famous since the earliest days of tourism, Nice has welcomed everyone from British monarchs to artists including Matisse and Picasso.
And who can blame them, given near year-round sunshine, a stunning Mediterranean coastline on the Côte d'Azur, and a reputation as the place to be seen?
Beyond the bravado, visitors to this stretch of the French Riviera have the opportunity to taste some excellent local cuisine, explore important art collections, and discover the history of the region.
Here are the 15 best things to do in Nice.
1. Promenade des Anglais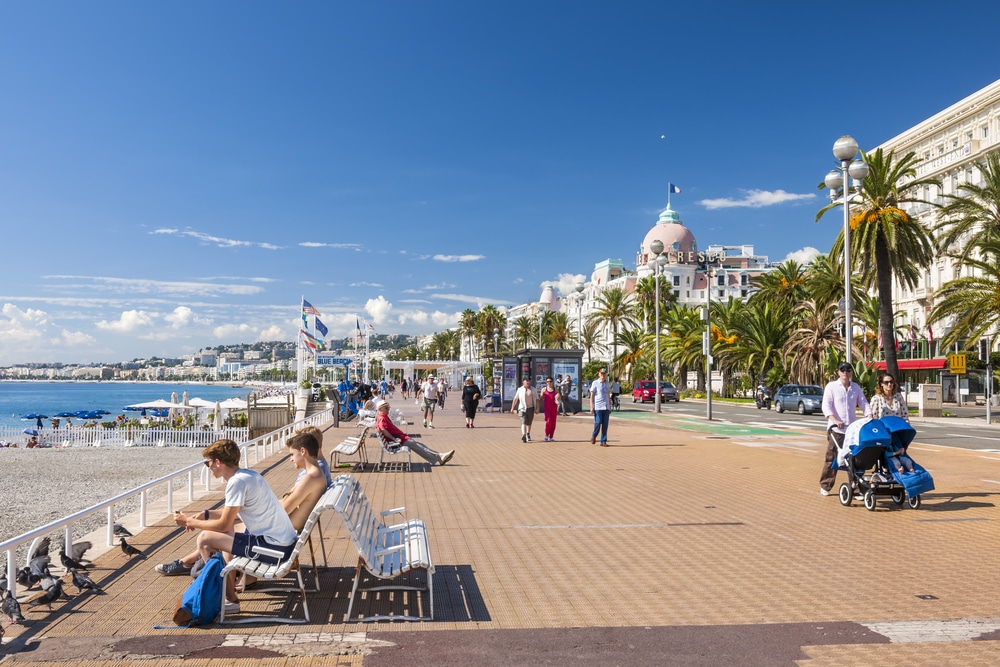 The Promenade des Anglais, or the English Promenade, is in many ways the centrepiece of Nice attractions.
Known as 'la Prom' by locals, it gets its name from the fact it was funded by well-to-do British visitors to the city in the 1800s.
Running along the Mediterranean for seven kilometres, it is a favourite walking route come the cool of evening, particularly the stretch around Nice's Old Town district.
Should you prefer be looking to follow the promenade further afield, there are plenty of companies that rent bicycles nearby.
2. Niçois cuisine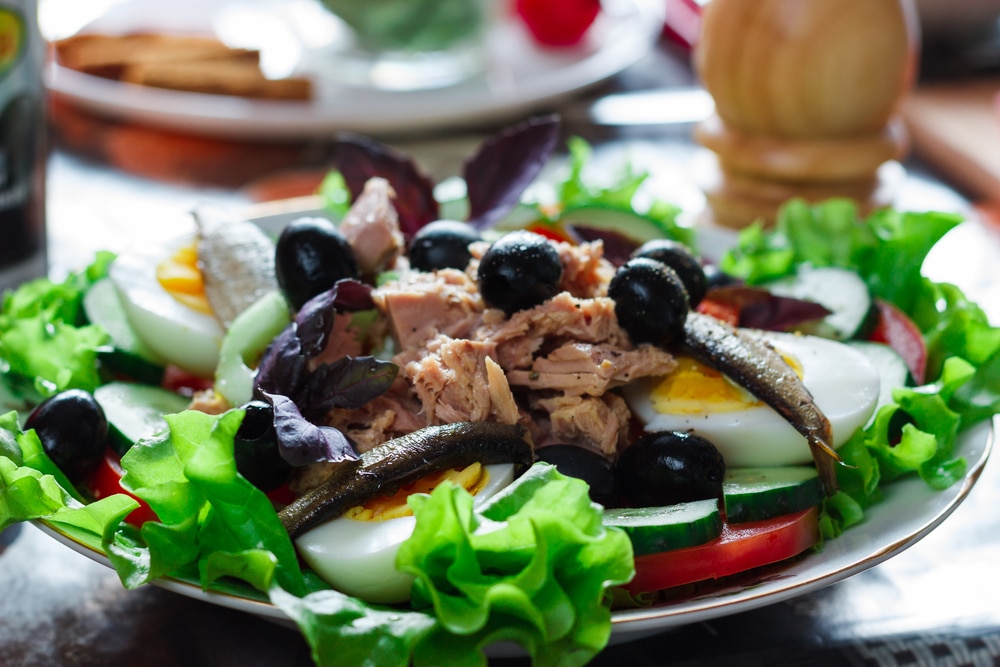 The city's food scene is perhaps as famous as its other main sights, and no wonder, given the unique blend of French and Italian influences it brings together.
While seemingly as French as Napoleon Bonaparte and the Marseillaise, Nice has only been part of France since 1860, and has a much longer history within the old kingdoms that today make up Italy.
As a result, its traditional dishes are filled with Italian ingredients, from chickpeas to raisins.
The obvious choice is salade niçoise, with tuna, tomatoes, anchovy, hard boiled eggs and olives on a bed of salad leaves. But you should also seek out the creamy chickpea pancakes known as socca, and the caramelised onion and anchovy tarts that go by the name of pissaladière at the very least.
3. Vieux Nice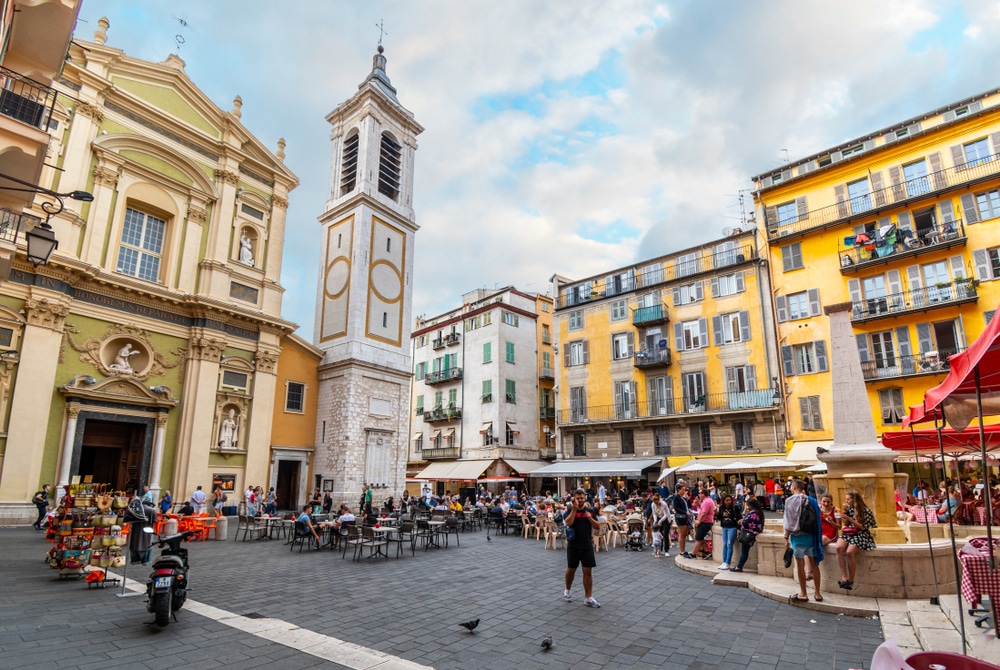 Strolling down the cool side streets of Old Nice, you get a real sense of the city's Italian origins.
Wooden window shutters lie half open or barred shut against the summer sun, buildings have colour washes reminiscent of Naples, and sparrows dart around the public fountains just as they do in Rome.
When it comes to Vieux Nice, it's worth throwing away your map and seeing where each street takes you, but should you need a set destination, aim for Cours Saleya.
Here every morning market traders set up their stalls of fruit, vegetables, antiques, and flowers, while all around the streets echo with mid-morning coffees and old friends greeting one another.
Website: https://en.nicetourisme.com/nice/1396-marche-aux-fleurs-cours-saleya
4. Musée Matisse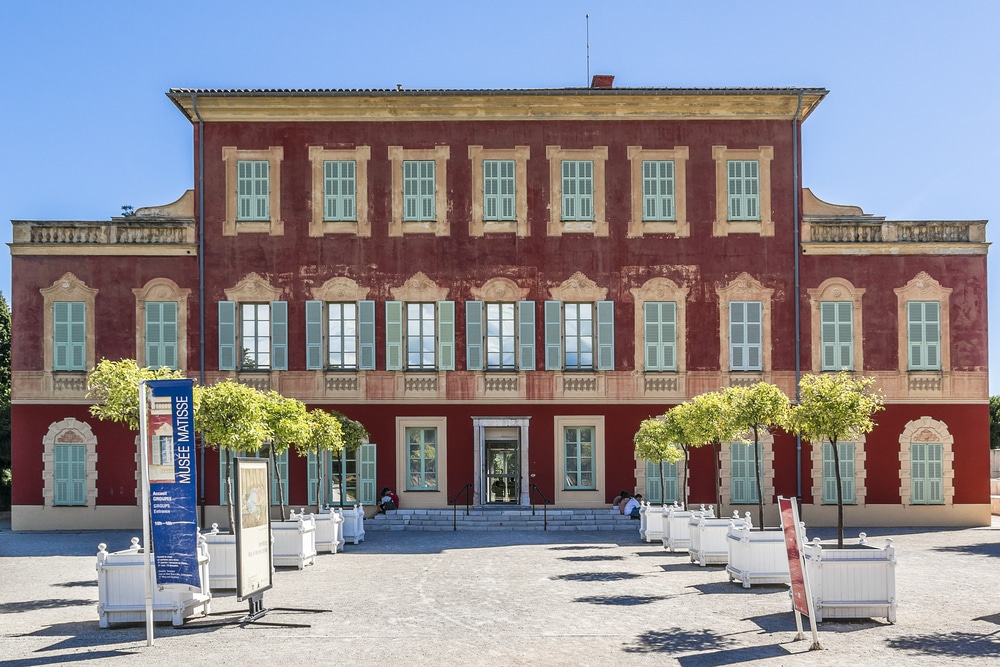 Artist Henri Matisse liked Nice so much he ended up living in the city for almost 40 years, and created some of his most famous works here.
Lured to Nice by the artistic light, Matisse ended up having a huge influence on the art world, paving the way for Picasso and Dali to follow.
The Musée Matisse is the permanent home of several important works. It guides visitors through his life from its location within the eighteenth-century Villa des Arènes, roughly two kilometres north of Nice.
You can also pay homage to the great man by visiting his grave at Monastère de Cimiez, a short distance away.
Website: http://www.musee-matisse-nice.org/
5. Castle Hill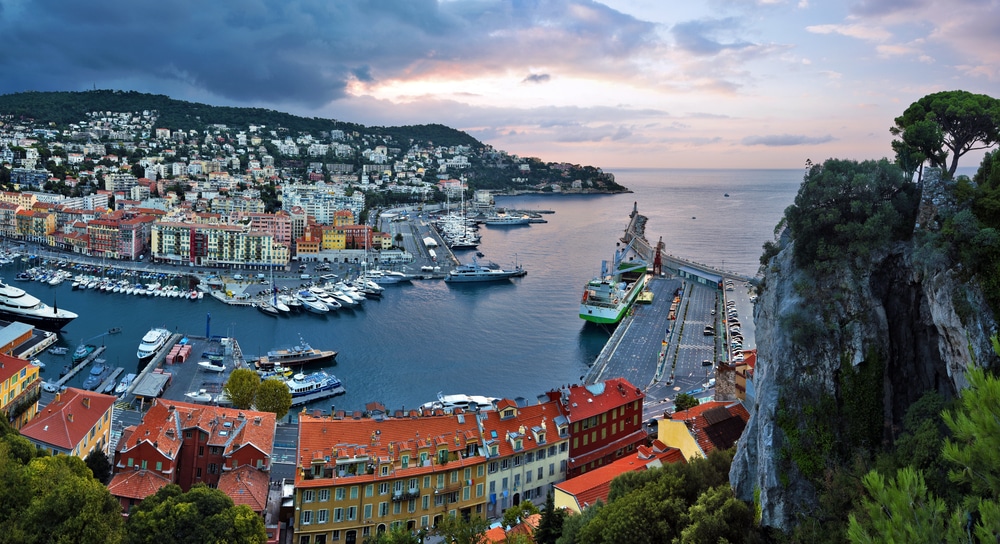 Looking down on Vieux Nice, la Colline du Château, or Castle Hill, was once seriously off-limits because it was the position of a military fortress guarding the Bay of Angels against attack.
Now occupied by public parkland, the hill offers perfect panoramic views of the city, as well as the bay from where the castle once stood.
An elevator will take you towards the summit of the hill, but if you decide to walk instead, you can stop for breathing space at Bellanda Tower viewing point, and examine some of the old gravestones that dot the castle cemetery too.
6. Museum of Modern and Contemporary Art of Nice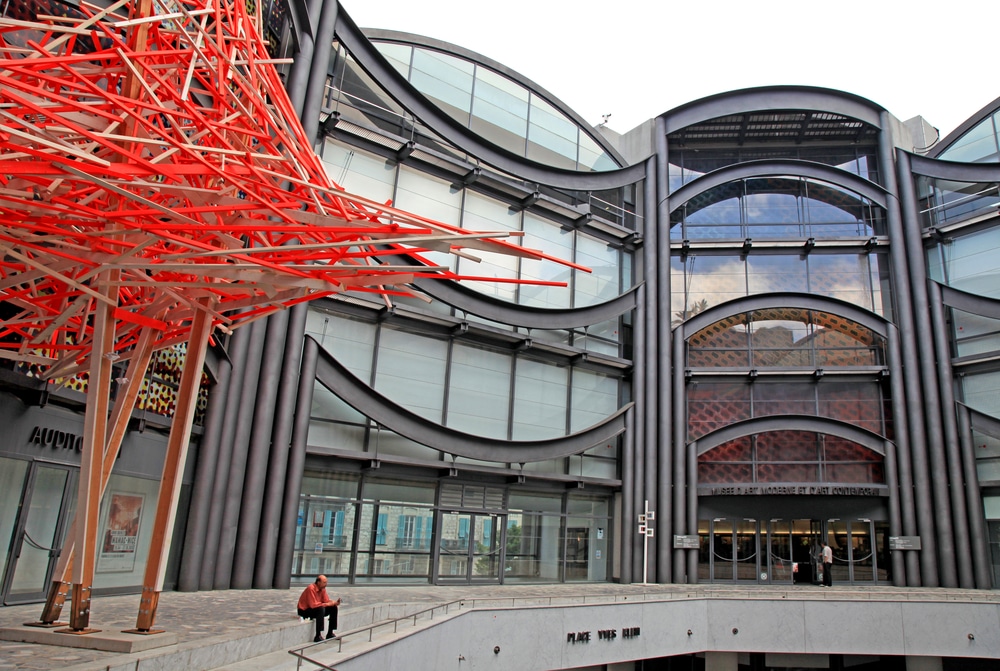 Called MAMAC for short, this museum provides visitors with an excellent window into the world of modern art.
Focussing its attentions on artworks from the 1950s onwards, its three floors of exhibition space include many of the greats of the period, such as Andy Warhol and Roy Lichtenstein.
Particularly impressive is its top floor, where large windows open out to offer fine views of the city, rivalling the art for the attention of visitors who've made it this far.
Website: https://www.mamac-nice.org/
7. Antibes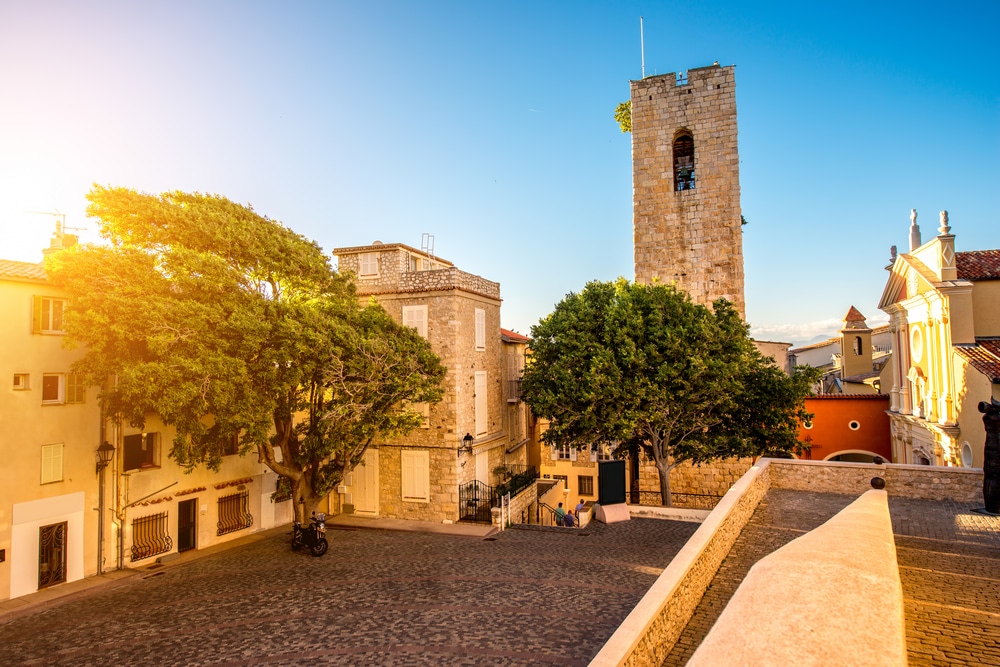 If anything, Antibes is even more haute couture than even Nice manages. Though a small resort town just 15 minutes from Nice by train, it is proud of its high status.
Somewhere to stroll beneath tall palms to the sound of the azure Mediterranean waves in designer sunglasses, Antibes has an attractive sand (rather than pebble) beach and an impressive collection of privately-owned yachts in its harbour.
Should you be looking for a little more culture during your day trip, be sure to stop by the town's Picasso museum, located within the castle where the Spanish artist once lived.
Website: http://www.antibes-juanlespins.com/culture/musee-picasso
8. Jardin Albert 1er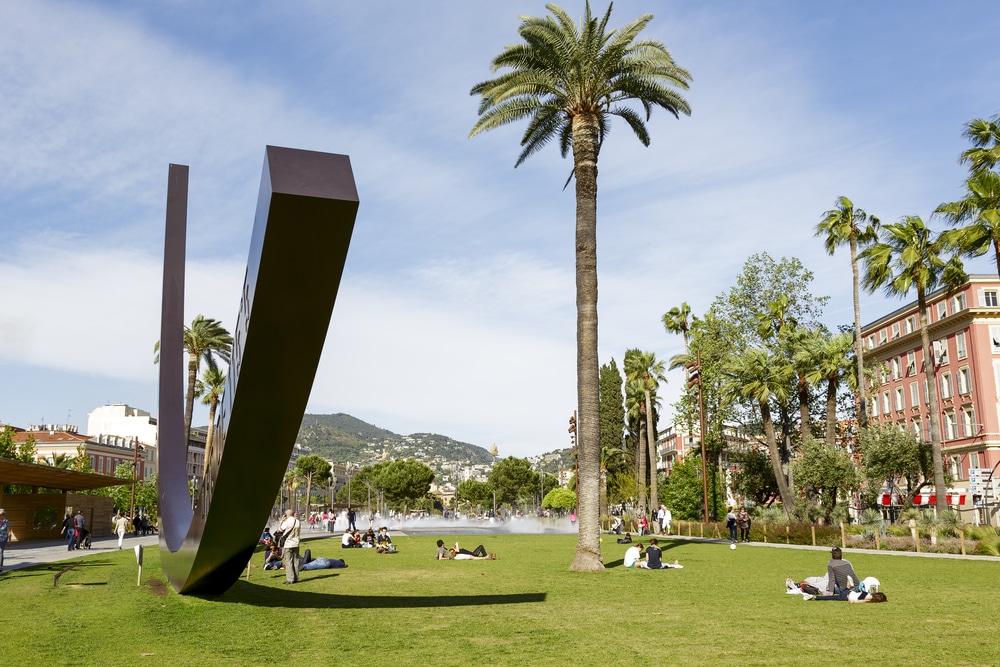 Immediately opposite the Promenade des Anglais in the centre of Nice is a welcome spot of green called Jardin Albert 1er.
Named after the Belgian King who reigned from 1909 to 1934, the gardens are filled with sun-loving plants, welcoming fountains, and bronzed locals almost every day.
Among them you'll find L'Arc de Venet, a piece of modern sculpture 19 metres high in the form of a metal arch.
Within the park's limits you'll also find the Théâtre de Verdure, an open-air venue that has hosted talents as varied as Prince and Metallica, though sadly not on the same night.
Website: http://www.tdv-nice.org
9. Basilique de Notre-Dame de Nice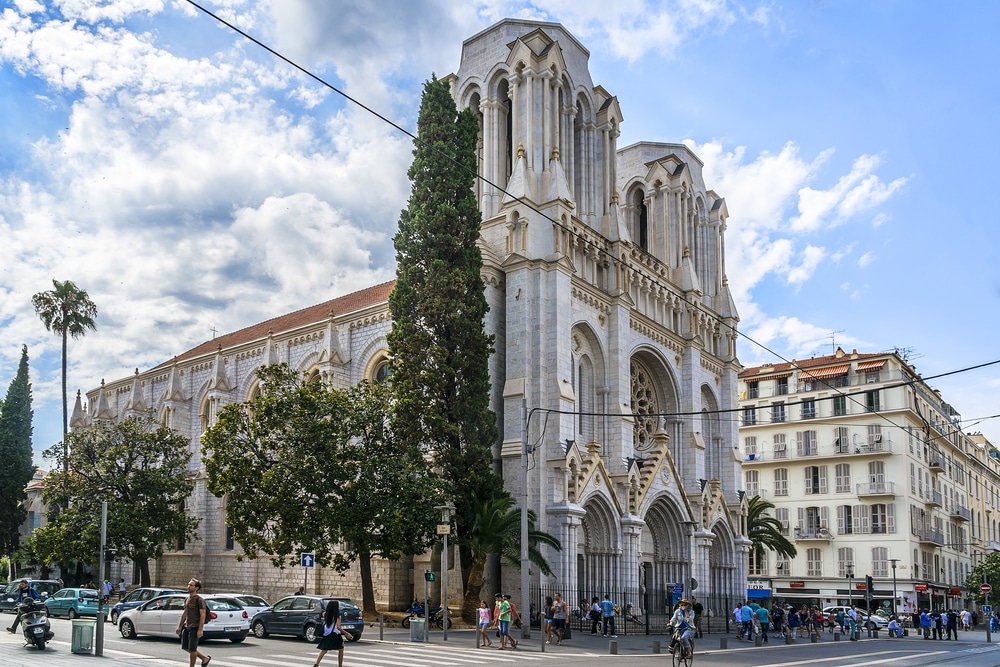 Constructed only after Nice became a part of France, in the 1860s, Notre-Dame de Nice lies on Avenue Jean Médecin with an architectural style which suggests it is much older than its 150-plus years.
This comes from an attempt to make the basilica appear as 'French' as possible, with its plans based upon those of the cathedral in Angers.
Traditionally fronted with two 65-metre tall towers either side of the main entrance, its rose window stained glass records scenes from when the Virgin Mary, patron saint of the church, is said to have been taken up bodily into heaven.
Website: https://notredame-nice.com/the-history-of-notre-dame-de-lassomption/
10. Mont Boron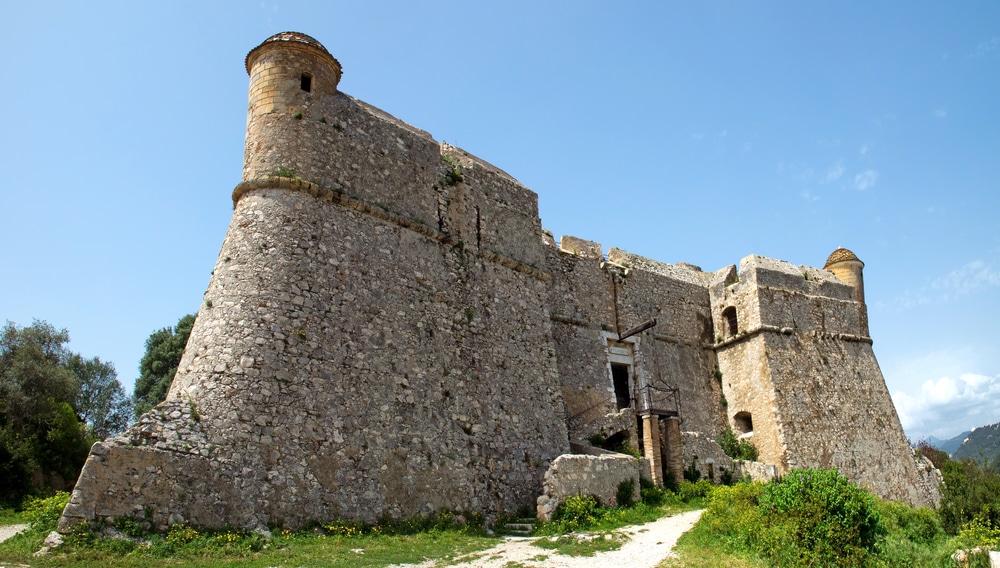 Located on the eastern side of Nice, Mont Boron is a nature-lovers paradise.
The forested park hides criss-crossing hiking trails, beneath its thick canopy of Mediterranean trees and shrubs, which walkers and birders will love.
One of Nice's most exclusive neighbourhoods, Mont Boron also has a number of delightful mansions hidden in the hillside for its most secretive residents.
The hill is known for its views, with those from the ruins of the sixteenth-century Fort du Mont Alban particularly favoured by photographers.
11. Musée Marc Chagall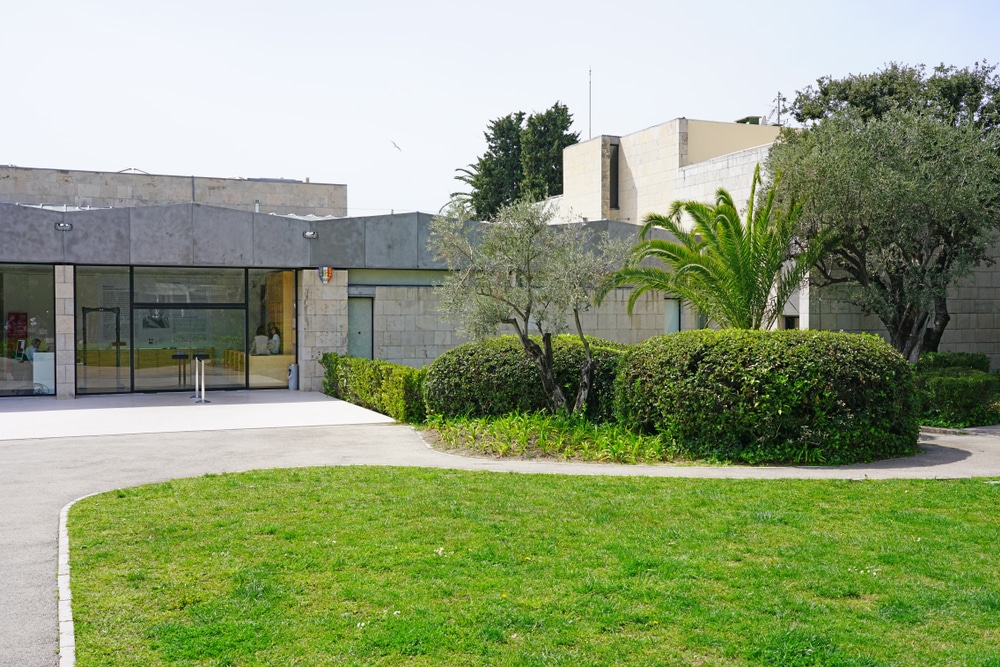 The third of Nice's three great art galleries, the Musée Marc Chagall occupies the Belorussian artist's long-term home on the French Riviera, in St Paul de Vence just outside Nice.
Obeying his will, which stipulated where each painting should hang in any future gallery, the museum mainly features those works with a religious link, including those depicting scenes from the Old Testament.
Known for his stained glass, Chagall also designed the coloured glass in the concert hall, which together with the museum has one of the largest collections of his work anywhere in the world.
Website: https://en.musees-nationaux-alpesmaritimes.fr/chagall/
12. Castel Plage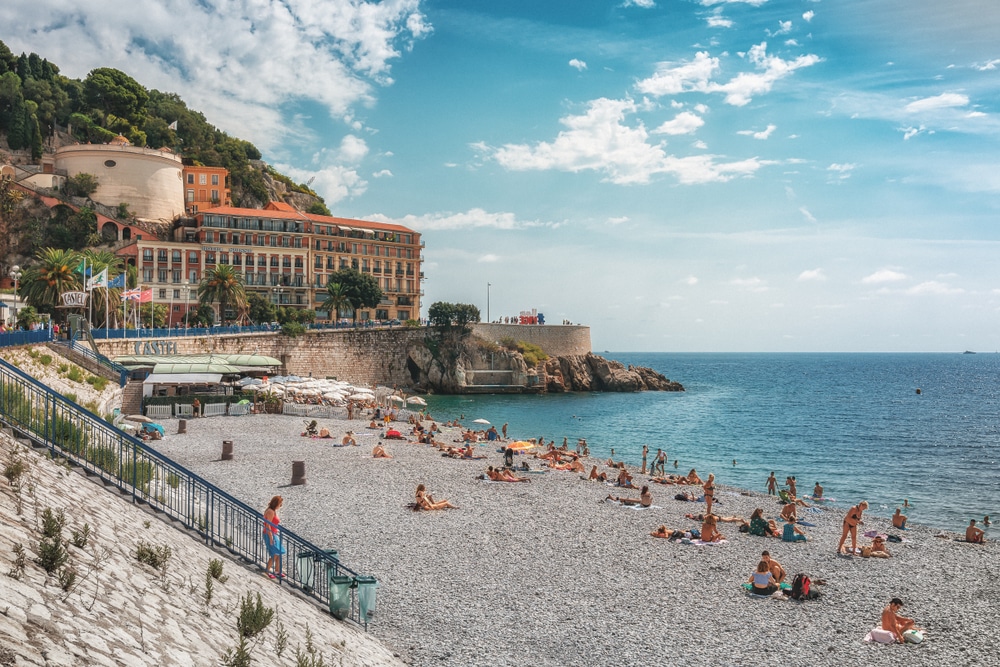 While Nice is one of the most famous cities on the Côte d'Azur, the one thing it is a little short of is beaches.
If you're a serious beach goer, you'll probably want to follow our earlier advice and head to Antibes slightly further along the coast towards Cannes.
However, if you're just seeking a couple of hours of quiet sunbathing, then Castel Plage is the beach for you.
Though it doesn't escape Nice's pebbled coastline, its private ownership makes it more exclusive than most, and just a short walk from the centre of the action too.
Website: https://www.castelplage.com/
13. Lascaris Palace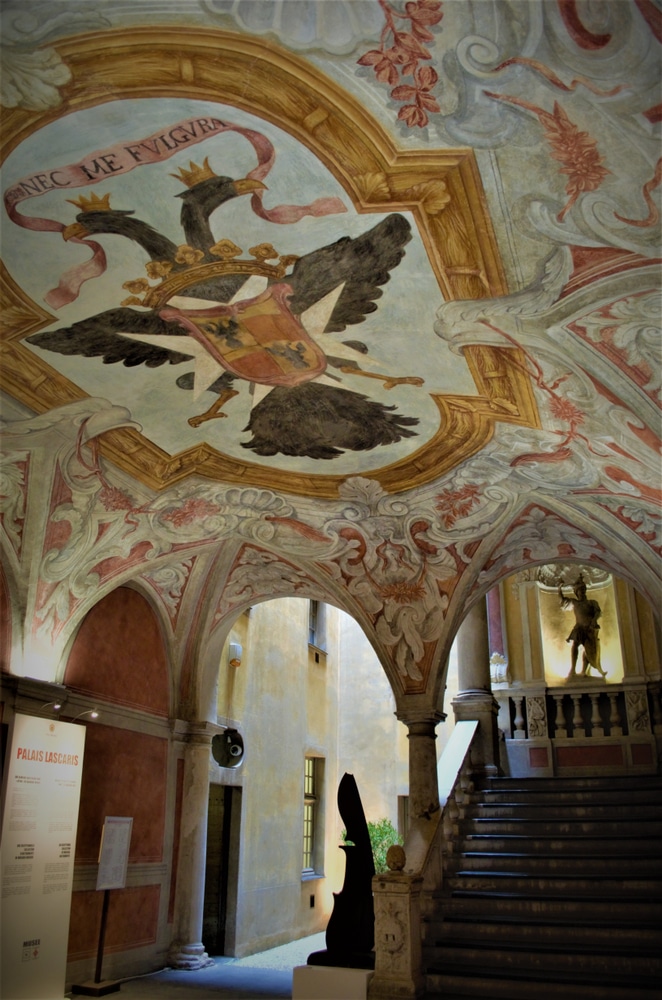 Open to the public as a museum of musical instruments, Lascaris is a baroque-era palace located in Vieux Nice.
In addition to its collection of 500 historic instruments, it is worth visiting for its interiors, which include frescoed ceilings, Flemish tapestry work, and gilt-frame furniture dating to before the French Revolution.
14. Wine tasting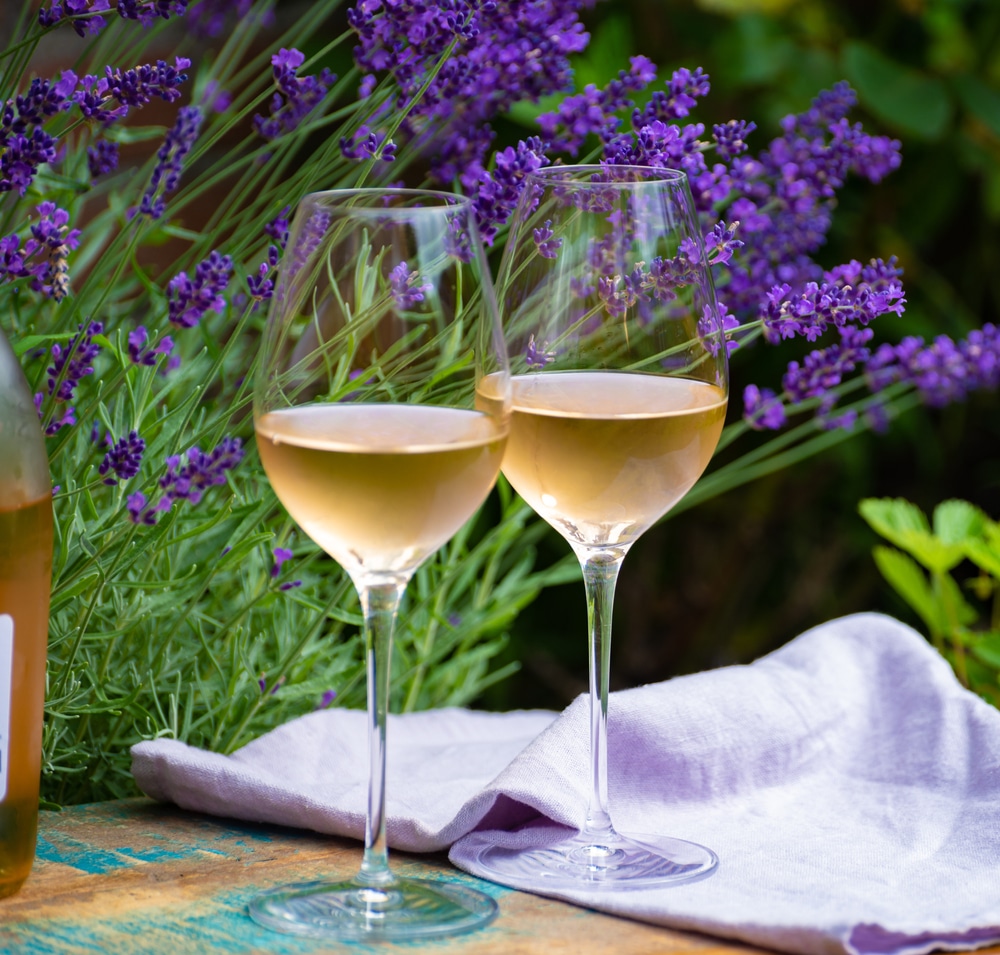 The bars and restaurants of Nice go through their fair share of wines, with many being sourced from the surrounding region.
To head beyond what it might say on the back of a bottle, a wine tasting session in one of the cave (wine cellars) of Vieux Nice, or even at a vineyard itself is a great option.
The region boasts some very respectable wines of the Bellet AOC region, with several white wines being made from Rolle variety of grape (known in Italy as Vermentino).
But there are also some fine red and rosé wines produced on nearby hillsides that are perfect for late summer evenings.
Should you still not be satisfied, extend your search to the Côtes de Provence and Bandol growing areas to the west.
15. Monaco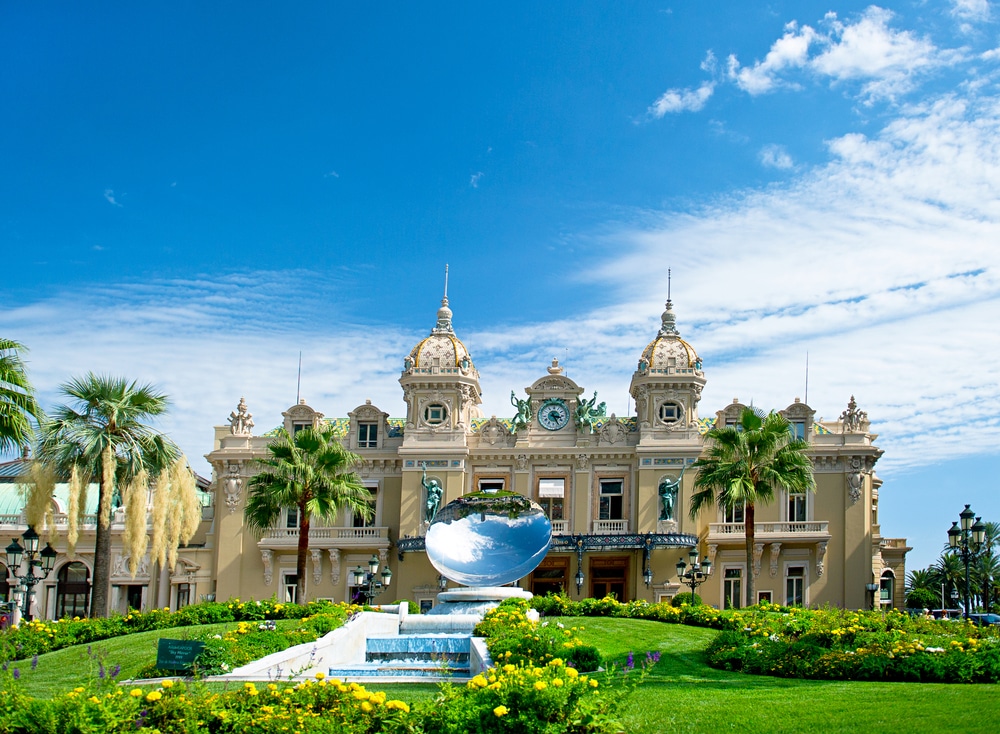 Though Nice has more than enough attractions to entertain any visitor, there is an alure to Monaco that cannot be resisted.
Just 20 kilometres east of Nice, the Principality of Monaco is in some ways the city's elder sibling, physically older, but also richer and brasher.
Not only is there every chance you'll bump into a celebrity, with Formula 1 racing driver Louis Hamilton, U2's Bono, and tennis ace Novak Djokovic all have homes there, but also the heady mix of wealth and sunshine.
Not to be missed is Monte Carlo's famous casino. If you're already running short of cash, don't worry, since this magnificent building is open every morning for tours, before the gambling kicks off in the mid-afternoon.