The largest city in southwestern France, central Toulouse sits astride the waters of the River Garonne in a symphony of red brick and terracotta rooftiles that gives it the nickname La Ville Rose – The Pink City.
Wandering these ancient streets, it's not hard to see that Toulouse has a history going back centuries, and there are a good number of museums in the city as a result.
But Toulouse is also a forward-thinking twenty-first century city, home to Airbus and Space City. It is a place where just about anything is possible, from long nights listening to jazz, to lazy days on the riverside.
Check out our guide to the 15 best things to do in Toulouse.
1. Place du Capitole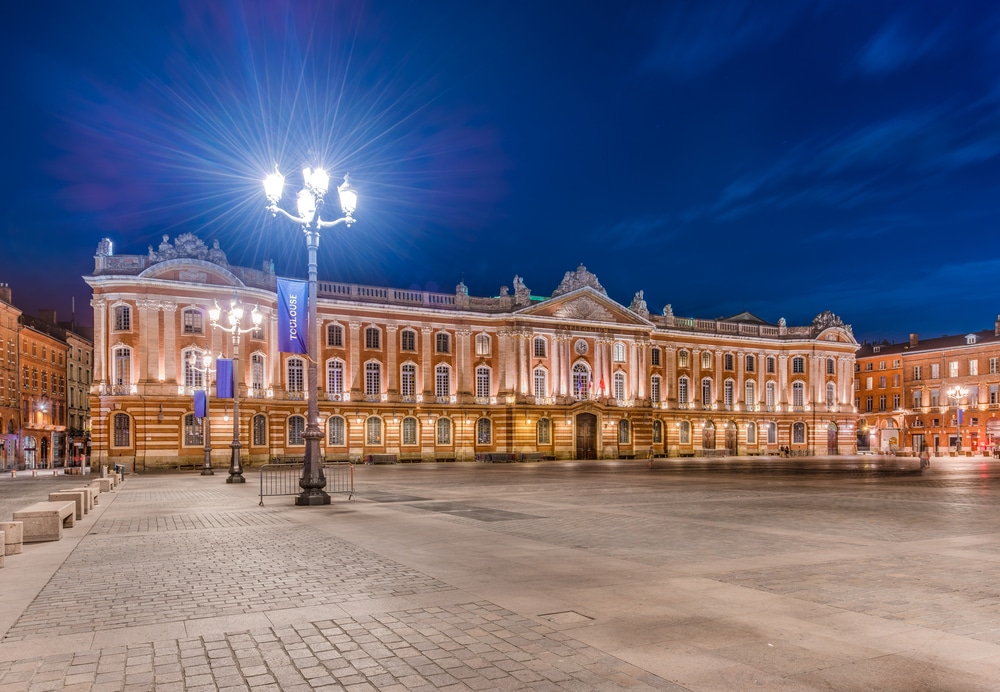 To get an immediate grip on what makes Toulouse tick head straight to Place du Capitole. It's a square right at the heart of the action, surrounded by landmark buildings. It also hosts a range of events on its flagstones, from regular farmers markets to travelling exhibitions.
The square is a wonderfully atmospheric place to stop for a drink or bite to eat in one of the cafes and restaurants here. This is particularly true towards evening, when the crowds build and sunset leads to the lights coming on.
But get there a little earlier and you'll be able to enter the neoclassical splendour of Le Capitole, Toulouse's city hall since the 1100s, though the exterior you see today is of a much later date.
The interior includes some splendid feats of art and architecture, with the piece de resistance perhaps being the Salle des Illustres. This rooms walls and arching ceiling are covered in gilt work and allegorical paintings.
2. Foundation Bemberg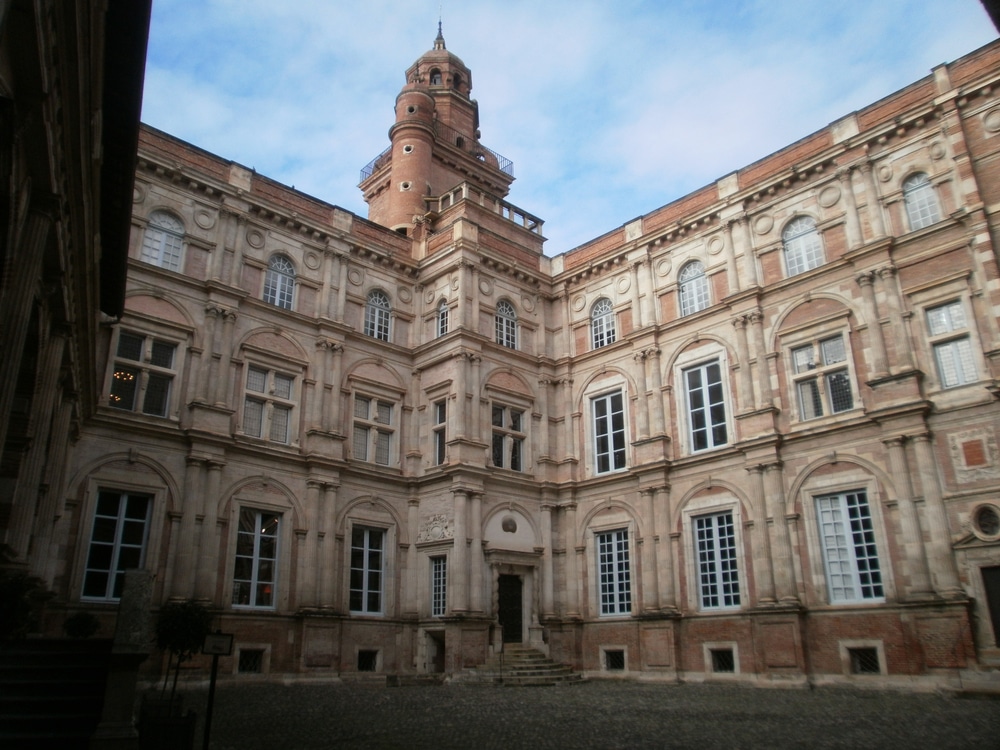 Located within the attractive sixteenth-century Hôtel d'Assézat mansion, the Bemberg Foundation houses the personal art collection of the late Argentine businessman of the same name.
The collection, which is open to the public, incorporates not just works on canvas and paper, but also sculpture, antique furnishings, and antiquarian books too.
Focussing on the impressionist and post-impressionist eras, artworks that can be found here include 30 works by graphic artist Pierre Bonnard, as well as paintings by Canaletto, Veronese, and Tintoretto.
Website: https://www.fondation-bemberg.fr/
3. Basilique de Saint-Sernin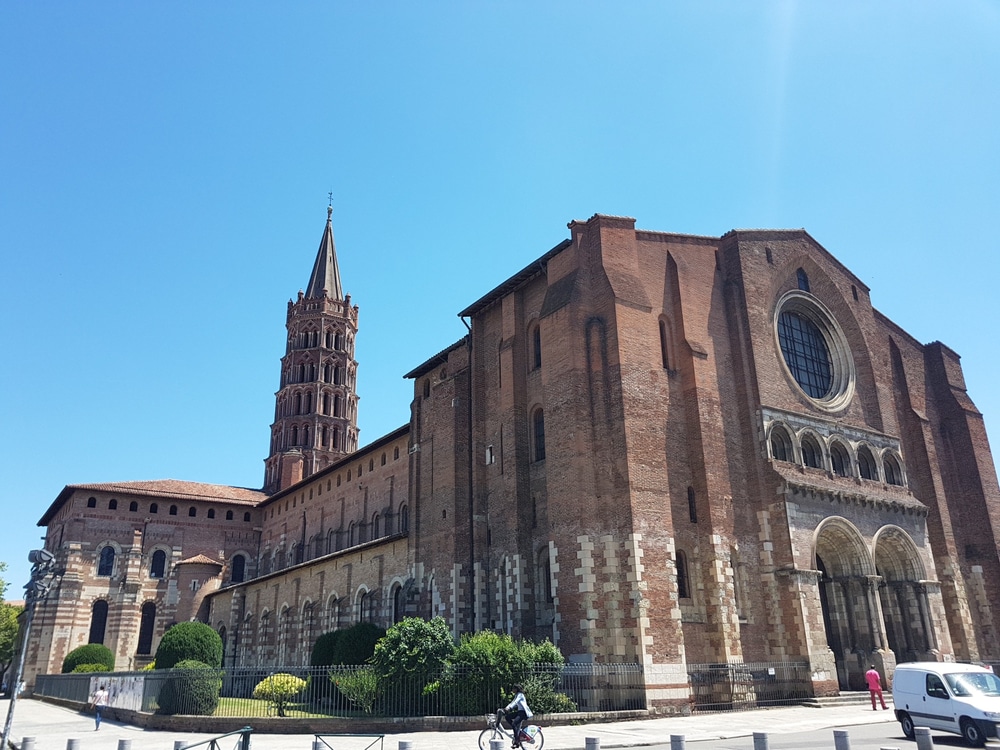 Dating back to the eleventh century, the Basilique de Saint-Sernin is thought to be the largest Romanesque-style church in the world.
Stretching for 115 metres in length and soaring to a maximum height of 21 metres, or roughly five storeys, it was constructed as a place of worship for pilgrims walking the Camino de Santiago trail into Spain.
Inside, visitors will discover an impressive array of works, including a grand vaulted ceiling held up by a column known as the Palm Tree of the Jacobins, all close to a thousand years old.
Website: http://www.basilique-saint-sernin.fr
4. Pont Neuf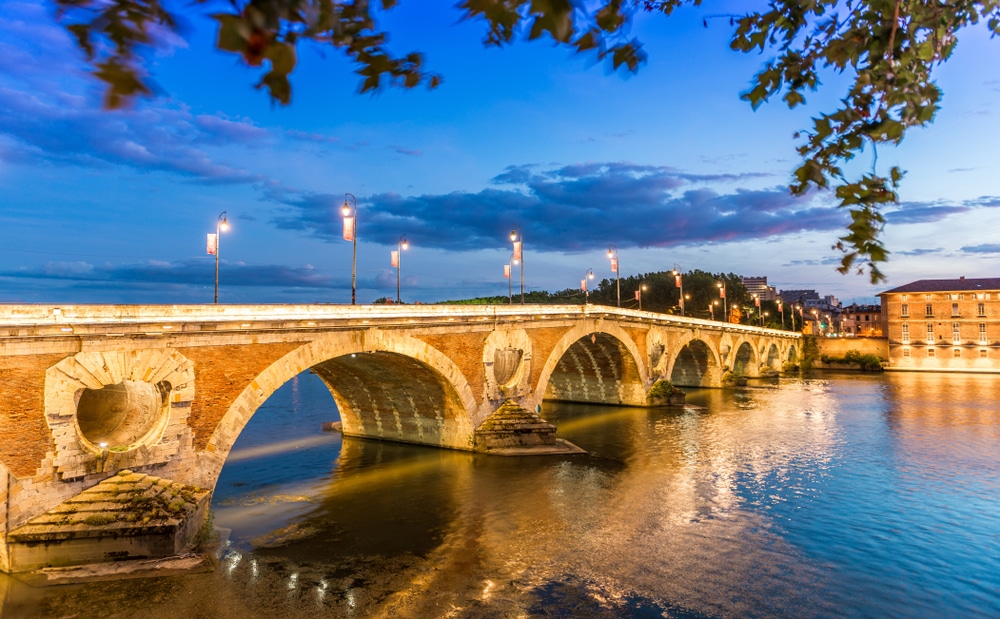 Toulouse's 'New Bridge' is in fact it oldest, built on the orders of King François I of France from 1544.
Connecting Gascogne and the Languedoc across the Garonne, its primary function today is one of pleasure, with people of all ages coming to take in the river views towards and from the bridge.
Some of the best views of the Pont Neuf can be had from La Guinguette, a floating platform on Quai de Tounis, although it's only open during the summer months.
5. Musée des Augustins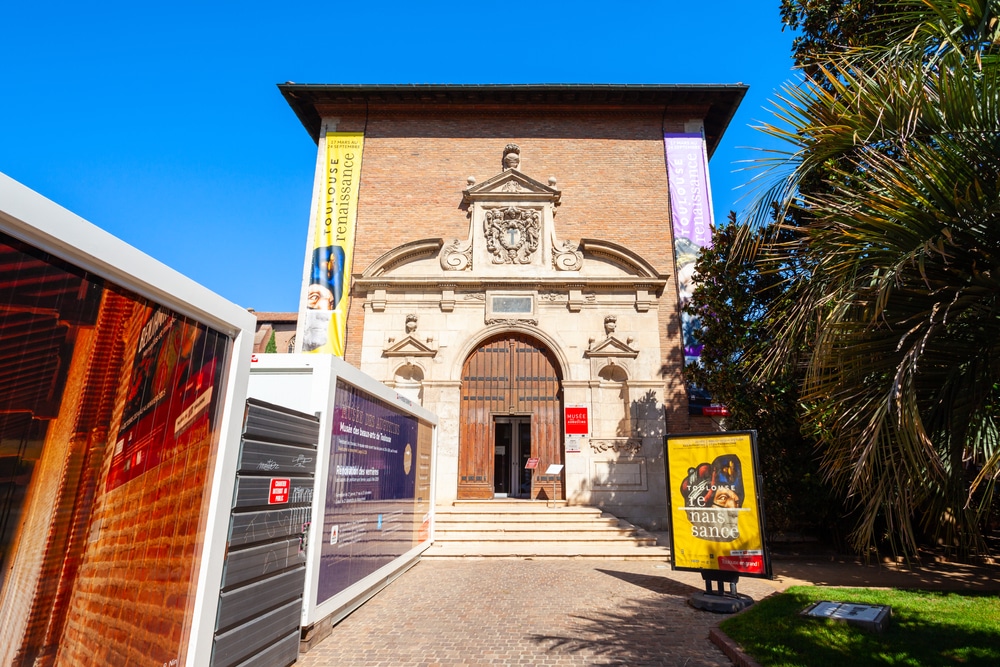 Although it takes its name from the former convent that houses it, the Musée des Augustins' collection of art works isn't limited to religious imagery.
The walls of its salon-like rooms are crammed full of paintings, from the Romanesque and Gothic periods right through to the modern day.
Stop by for your chance to come face to face with works by luminaries including Rubens and Delacroix, with many of them coming to the museum after being seized during the upheaval of the French Revolution.
Website: https://www.augustins.org/en/home
6. La Cité de l'Espace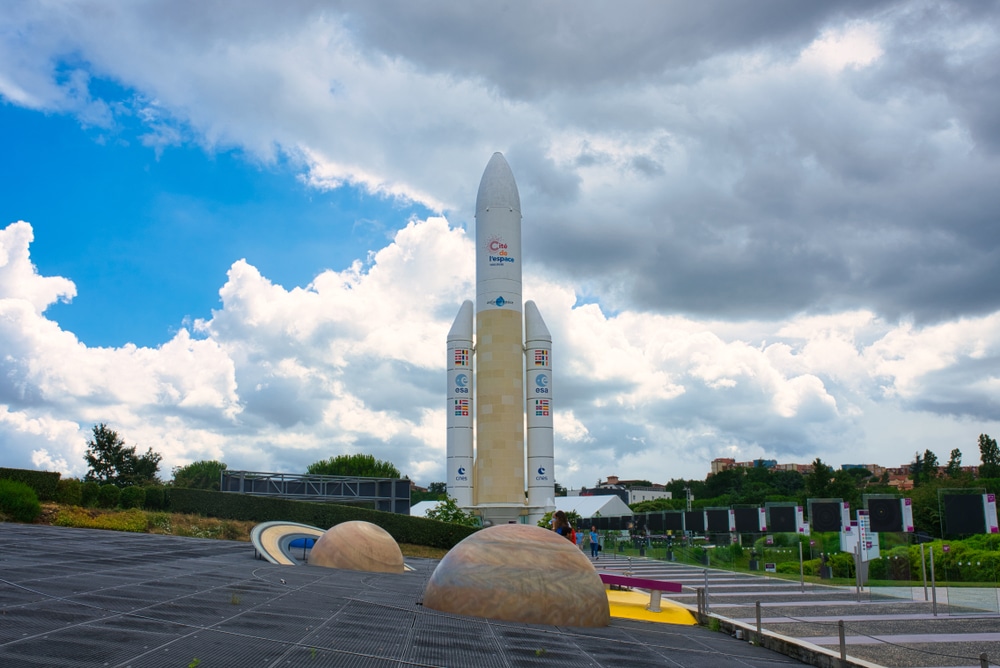 One of Toulouse's more recently-built attractions is La Cité de l'Espace, or Space City. This family-friendly exhibition space spans several floors and is guardian of some of the world's most important relics from beyond Earth's atmosphere.
Natural wonders include the Caille meteorite, weighting more than half a ton and the largest ever discovered in France, as well as moon rock brought back to Earth by the American astronauts of Apollo 15.
But to get a full sense of what manned space travel involves, check out the full-scale replica of France's Ariane 5 rockets, and the copy of Russia's Mir space station, built so its cosmonauts could learn the ropes on Earth before heading into zero gravity.
Website: https://en.cite-espace.com
7. Hôpital de la Grave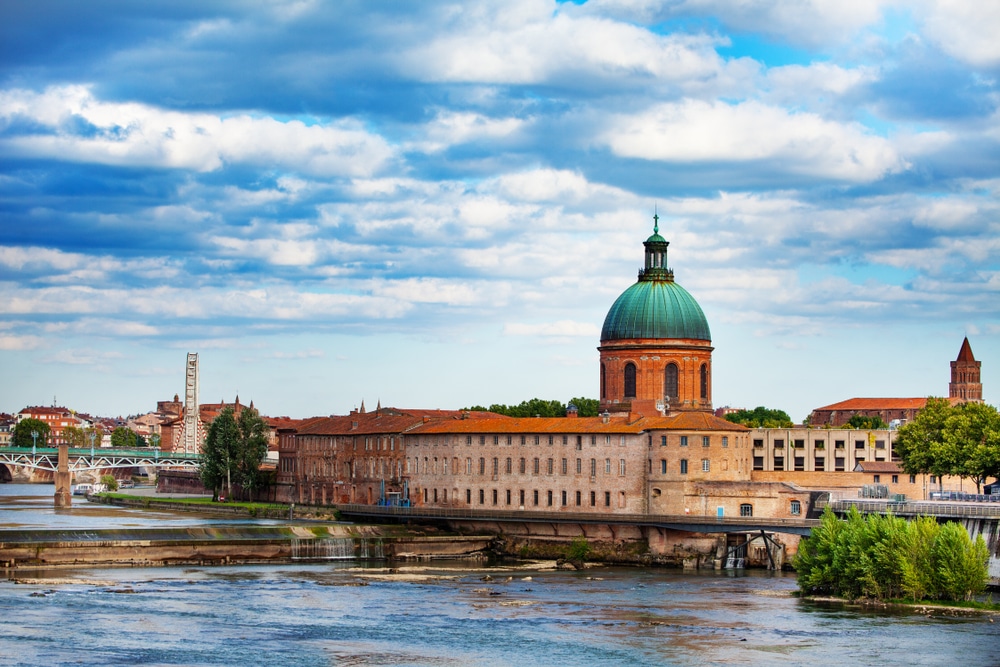 While not open to the public, the Hôpital de la Grave and its dome in the Chapel of Saint Joseph remain one of the city's most photographed sites.
Located in the Saint-Cyprien quarter on the left bank of the Garonne, the hospital actually takes its name not from illness, but from the sand bank where it was built.
The hospital first opened its doors in 1197, and has since played a vital role during several outbreaks of bubonic plague.
Website: https://www.toulouse-visit.com/chapelle-saint-joseph-de-la-grave/toulouse/pcumid031v50160o
8. Pierre Baudis Jardin Japonais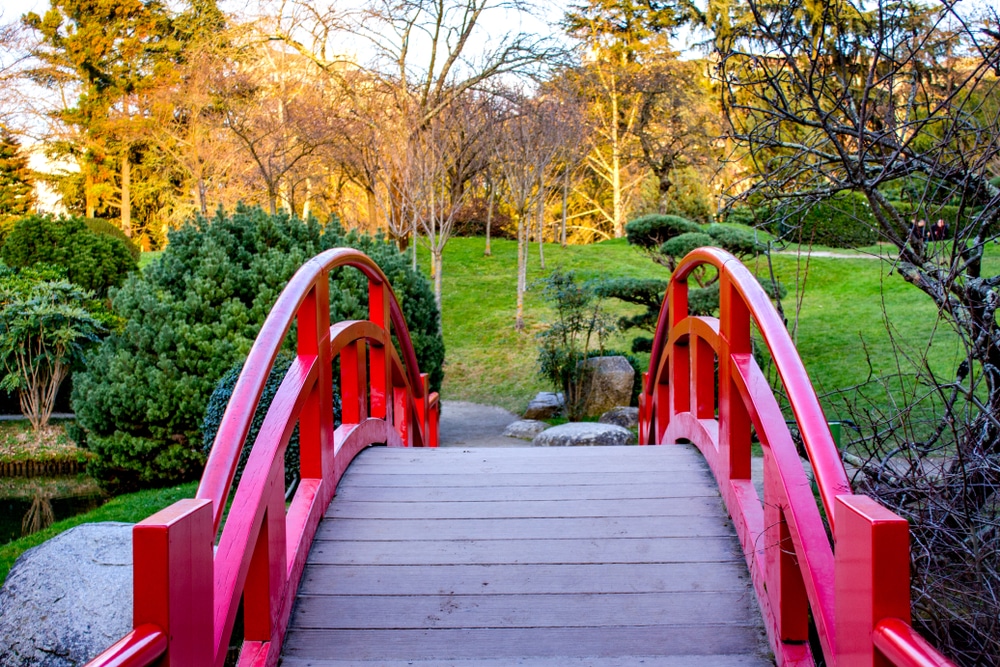 For a spot of urban tranquillity head to the Japanese Garden.
Maintaining the zen philosophy of harmony with nature, the garden is filled with traditional Japanese elements such as the moon bridge that spans its lake.
Mature planting is linked to areas of grass and gravel which are as popular with its wild inhabitants, including koi carp, turtles, and various bird species, as it is with its human visitors.
Sit back and relax on one of the many benches with picturesque views, or stop by the authentic tea house for refreshment.
9. Airbus Factory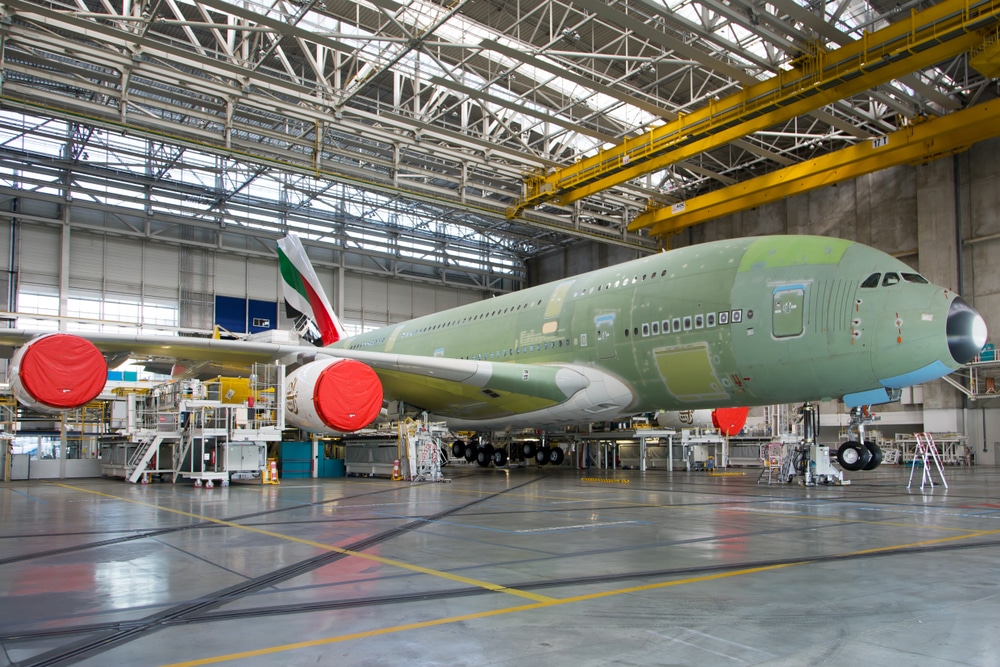 You might think that the factory where aeronautics giant Airbus puts together its equally large A380 superjumbos might be off-limits.
This isn't the case. The Toulouse plant welcomes tourists (although not photographs) and has created a 90-minute tour that takes visitors right through the process from testing to dispatch of its aircraft.
On the same site, you'll find the Aeroscopia Aeronautical Museum, which houses all manner of aircraft from the first 100 years of powered flight. This includes an Air France Concorde, the only supersonic passenger jet the world has ever seen.
Both sites are approximately 12 kilometres northwest of the centre of the city, close to Toulouse-Blagnac Airport.
Website: http://www.musee-aeroscopia.fr/en
10. Toulouse Plages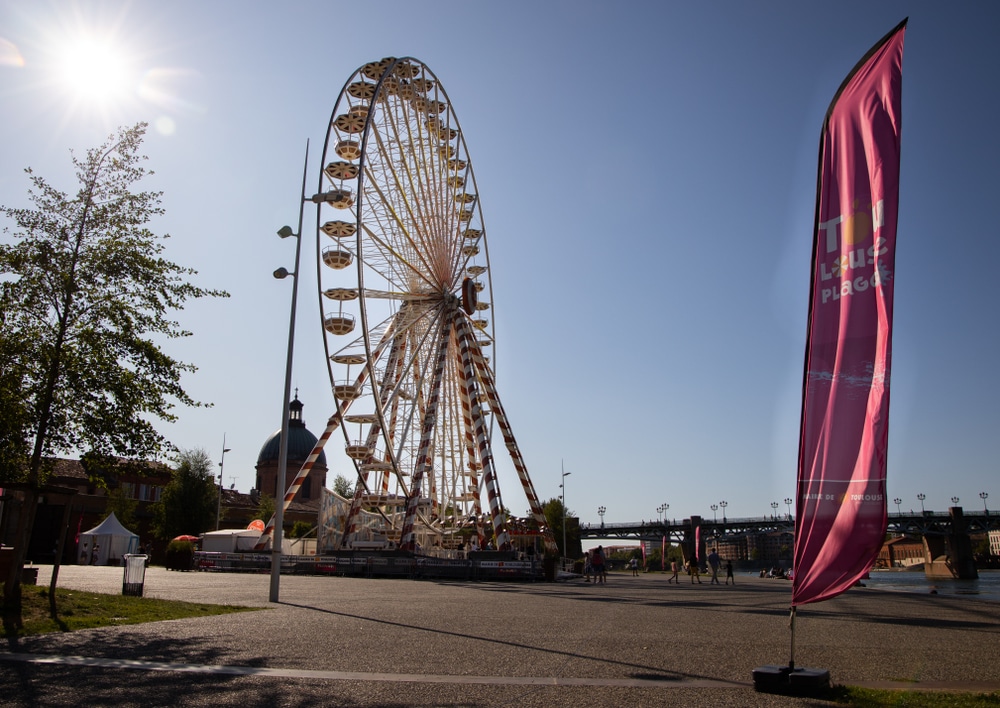 The lack of coastline near the city doesn't stop residents of Toulouse heading down to the beach.
Each summer, the city hosts Toulouse Plages events along its river banks, with activities from tennis matches to dance classes taking place.
These largely-free events are open to all, but should you prefer to take in the scene in a statelier way, a Ferris wheel offers great views over the city as it slowly rotates.
Website: https://www.toulouse.fr/web/sports/toulouse-plages#
11. Vieux Quartier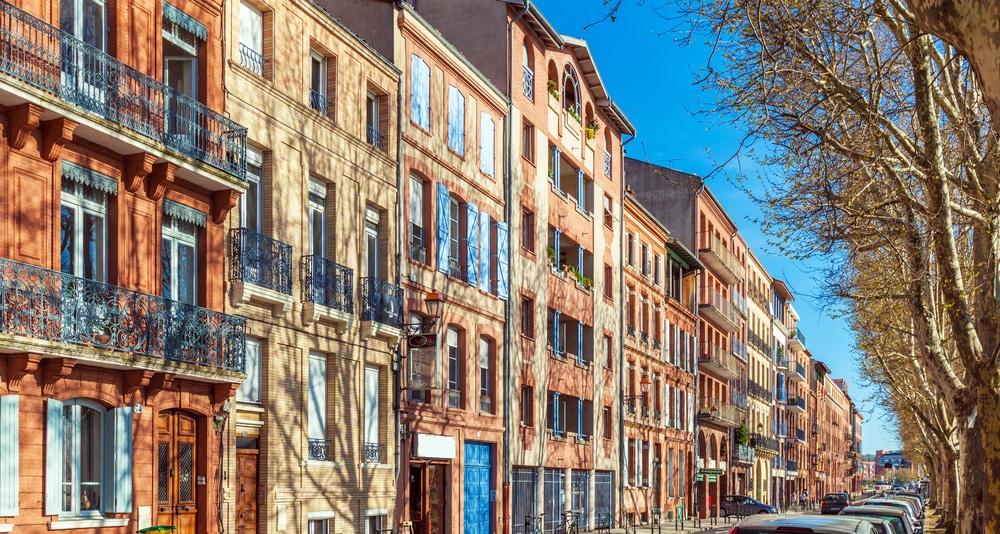 Centred around the Basilique de Saint-Sernin, Toulouse's Old Town is awash with museums and buildings of historic significance.
However, as you explore these sights, be sure not to miss the Old Town itself, whose narrow age-worn streets lead past thick wooden doors into sunny squares that echo with the sound of trickling fountains.
Here you'll find many long-established independent stores, and more than a few café terraces from which to enjoy the sight of everyday life on the streets of Old Toulouse.
12. Couvent des Jacobins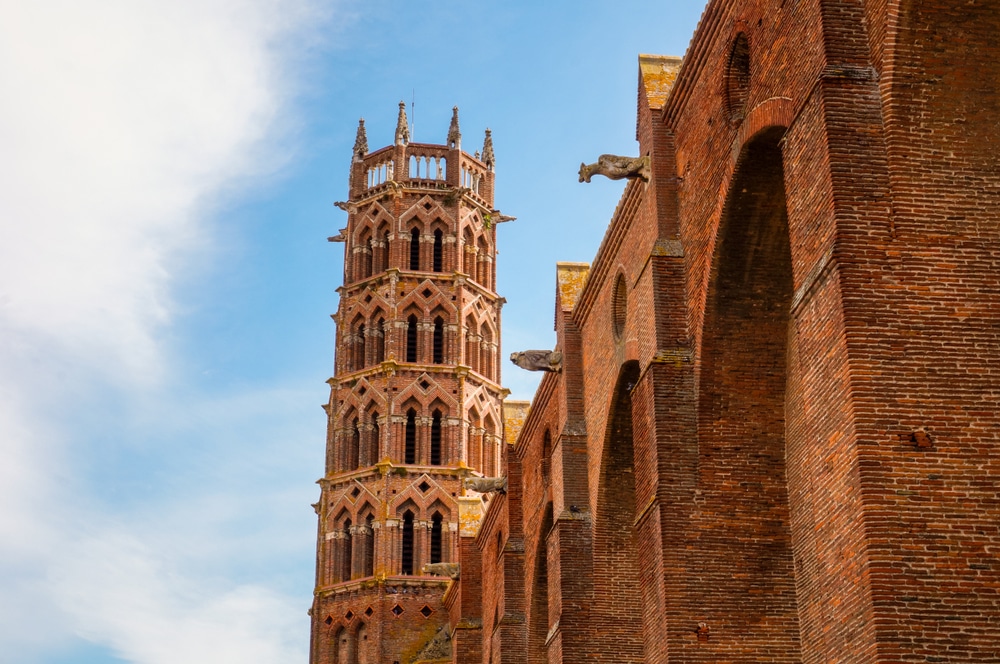 Still a functioning Dominican monastery, the Couvent des Jacobins is also a fine example of thirteenth-century Southern Gothic construction.
Its red brick cloisters open out onto a pleasant courtyard that is a world away from Place du Capitole, while the surrounds also boast points of interest.
These include the chapel of Saint-Antonin, whose interior walls are covered in murals first painted in the 1300s, while the church also has relics (bone fragments) of Saint Thomas Aquinas.
His teachings have been instrumental to modern philosophy.
Website: https://www.jacobins.toulouse.fr/
13. Musée Saint-Raymond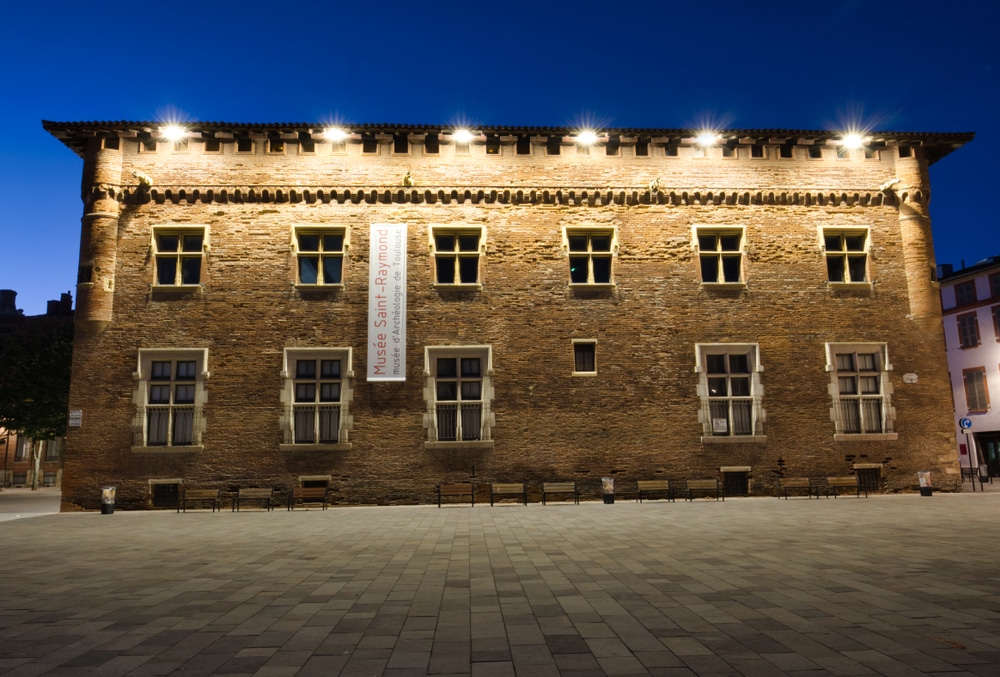 The Musée Saint-Raymond is dedicated to the archaeology of Toulouse. Itself something of archaeological interest as its building dates back to the medieval period, the museum covers finds from the city's Roman period and Middle Ages.
The star of the show for many is the gallery of Roman sculptures, a series of busts of real and mythological figures discovered during excavations at Villa Chirgan, roughly 60 km southwest.
Even the gardens around the museum evoke the Roman period, having been planted with vines, olives, laurel trees and other plants our ancient ancestors would recognise.
Website: https://www.saintraymond.toulouse.fr
14. Canal du Midi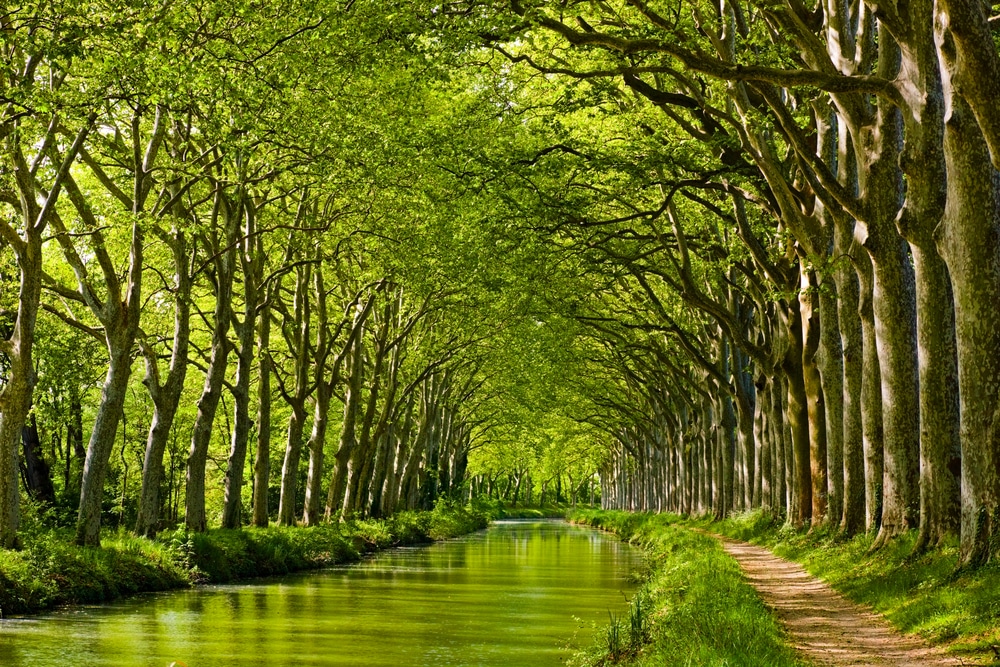 Dug by hand in the late 1600s, the Canal du Midi was created to speed up the passage of boats between France's Atlantic and Mediterranean coasts.
Running for 240 kilometres and taking ten years to complete, the canal begins its journey southward in Toulouse, on route to the coast near Marseille.
Vessels heading towards the Atlantic then pass into the Garonne to continue their passage west.
A UNESCO World Heritage Site since 1996, today the canal has largely been superseded by France's network of motorways. But this makes the canal a romantic place to walk, cycle or jog along its towpaths.
15. Les Abattoirs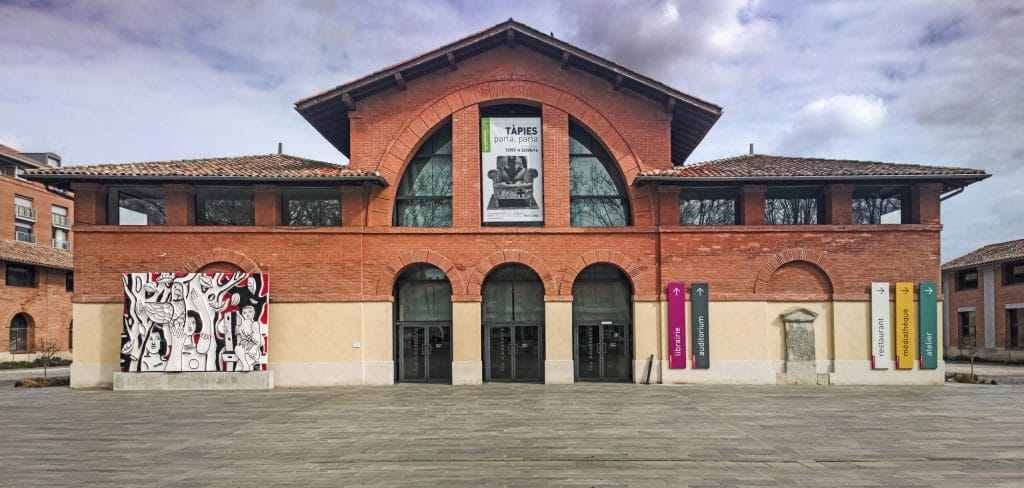 Not what you might think on first hearing the name, Les Abattoirs is actually Toulouse's Museum of Modern Art.
It takes its name from the slaughterhouses that occupied the site from the 1820s until the museum was opened in the year 2000.
Its permanent collection runs to some 4,000 works from over 700 artists, dating from the end of the Second World War onwards.
Among famous works on display here are those by Marcel Duchamp, and Pablo Picasso, who's Remains of Minotaur in a Harlequin Costume spans an incredible 13 by 8 metres.
Website: https://www.lesabattoirs.org/