Take the best aspects of Paris and the best of Provence and you probably end up with a city that looks and sounds a lot like Aix-en-Provence.
Pronounced 'Ex-on-Provence', Aix is one of southern France's chicest spots, in spite of some stiff competition from the likes of Nice and a large student population that has graced the city since the twelfth century, when it was the Provençal capital.
Situated 30 kilometres north of Marseille in Provence-Alpes-Côte d-Azure province, it lies in a region of winelands, mountains, and Mediterranean coastline. Sat before tree-lined avenues, its café culture is second to none, while attractive mansions and burbling fountains seem to dot every street.
Here are the best things to do in Aix-en-Provence.
1. Old Town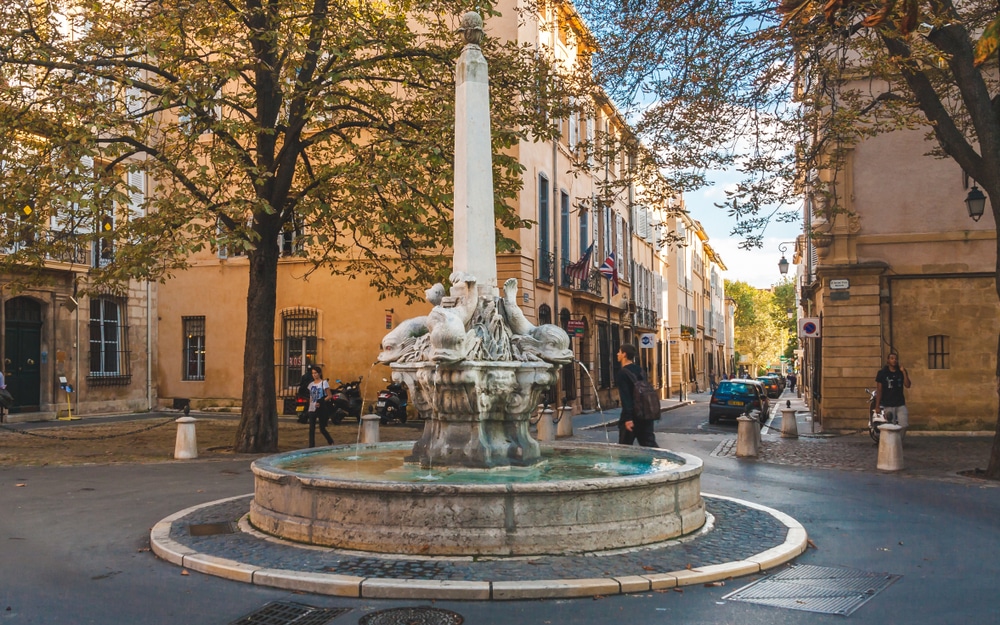 The oldest section of the city, Vieil Aix is an area of grand seventeenth and eighteenth century hôtels particulier private mansions and tree-lined squares that are the perfect place to watch the world go by.
It centres around Cours Mirabeau, whose line follows that of the medieval city walls and separates Vieil Aix from the newer parts of the city's Mazarin Quarter to the south and west.
The beating heart of Aix, here sculpted doorways and beautiful ironwork balconies look out over restaurants, small boutique shops, and market places that lead up unknown winding streets.
2. L'atelier Cézanne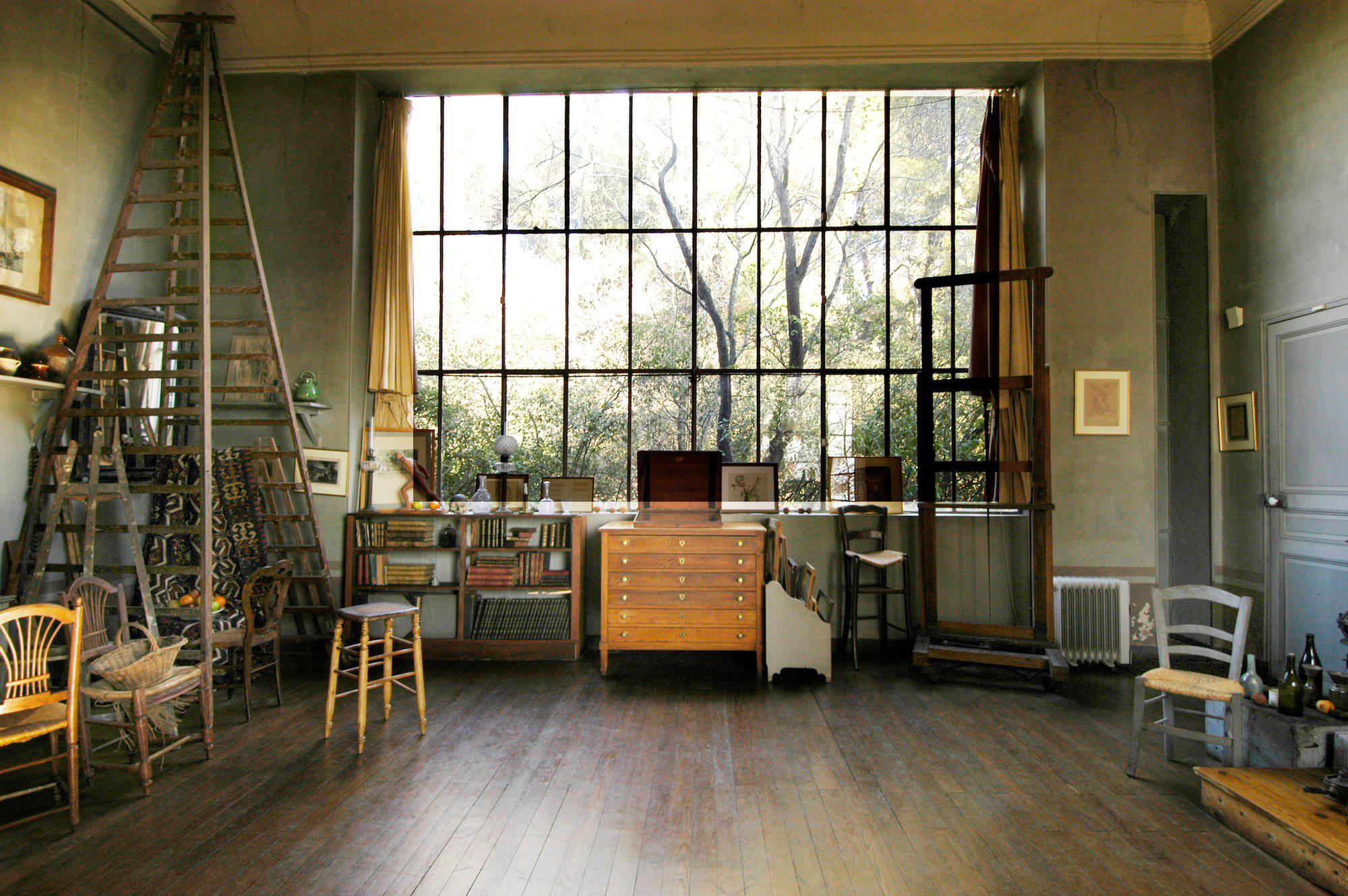 Post-impressionist painter Paul Cézanne was not only born in Aix but also spent many years here, painting its Provençal surrounds.
When he died in 1906, his last studio (atelier) was given over to his memory and a museum formed around it. It is situated on Lauves hill, just to the north of the city.
The artist had painted here since 1902, and so the furnishings and objects found here, alongside mock-ups of his last works provide a real insight into this giant of nineteenth and twentieth century art.
You can walk to the atelier in around 30 minutes, or grab a bus from the centre of Aix.
3. Aix Cathedral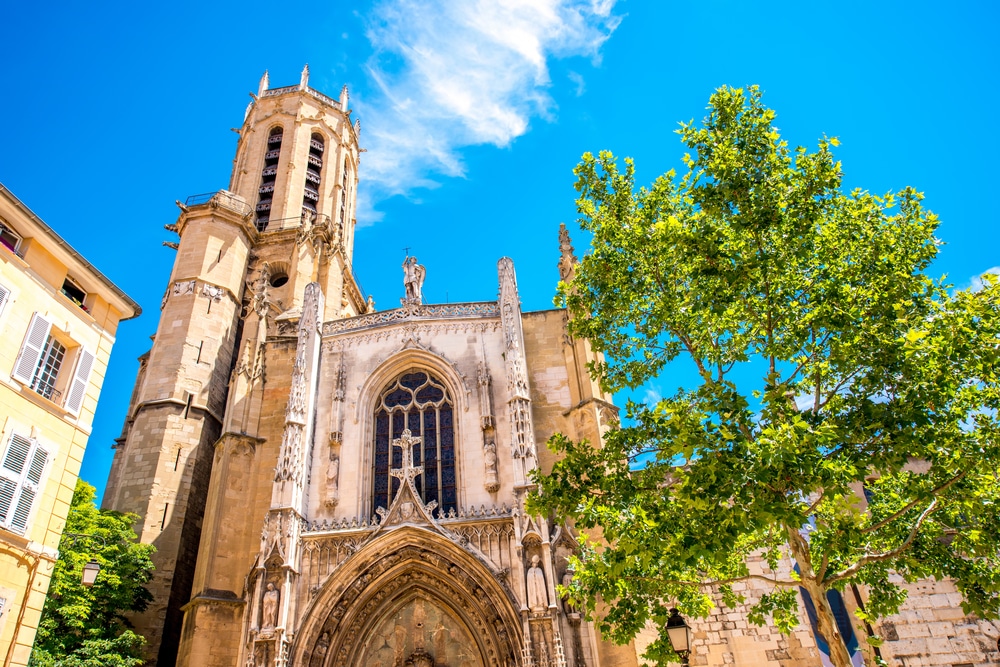 Situated on Place des Martyrs-de-la-Résistance, Aix Cathedral manages to capture much of the city's history in one building.
Incorporating ancient columns from the time the site was the Roman forum, and stonework from a sixth-century baptistry, its main façade ranges from the Romanesque of the Middle Ages to the Neo-Gothic of the 1800s.
Legend has it that is origins date back even further, with Saint Maximinus travelling to Aix with Mary Magdalene before founding the first Church to the Holy Saviour.
Stepping inside, visitors discover a fifteenth century triptych (three-section painting) of the story of the Burning Bush by Nocolas Froment, and a series of 17 tapestries from around the same period depicting the life of Christ.
4. Place de l'Hôtel de Ville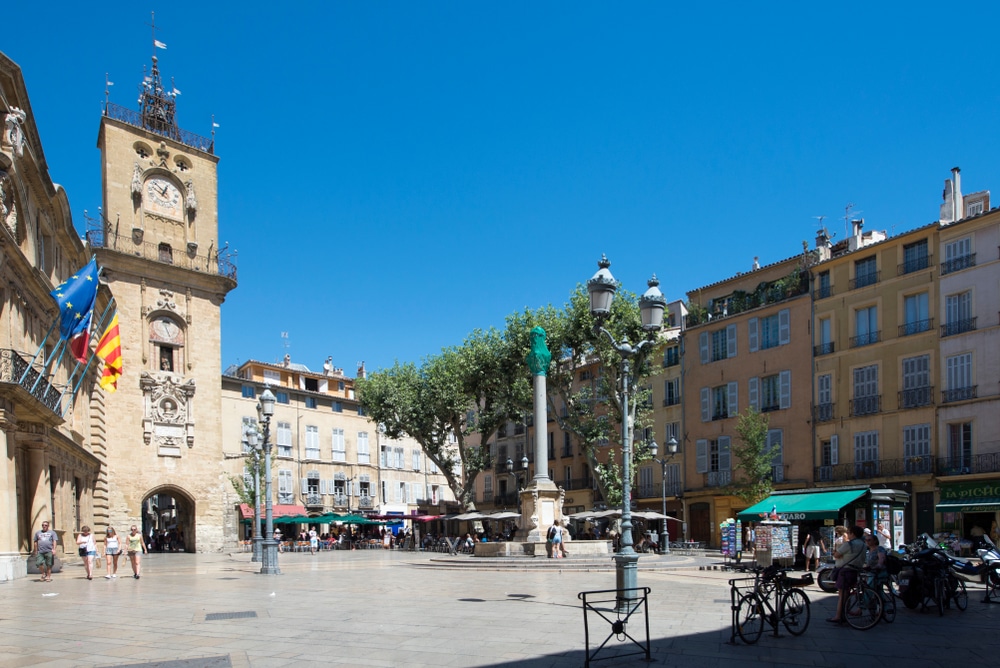 Aix's stylish Town Hall Square is as elegant now as it was when the Town Hall was constructed in the Baroque style in the 1600s, though it now lacks the busts of the Counts of Provence that were torn down during the French Revolution and never replaced.
The site of many must-see attractions, around it you'll also find the Corn Exchange and a Clock Tower. The Corn Exchange (Halle aux grains) is around a hundred years younger, and Neo-classical in appearance, but the Clock Tower is far older.
Its base rests on the Roman foundations of a military checkpoint, while the main structure was put up in 1510. The astronomical clock it contains, and its rotating figures representing the seasons, dates from the seventeenth century.
5. Pavillon Vendôme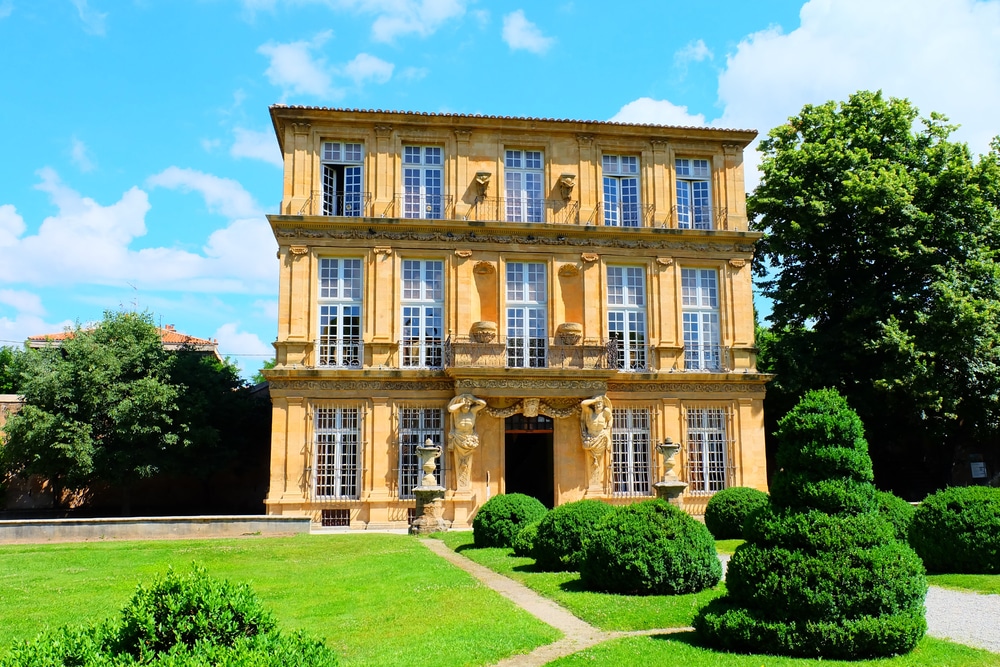 Surrounded by attractive gardens, the Pavillon Vendôme was constructed between 1665 and 1667 by architect Pierre Pavillon for Duke Louis of Vendôme who was looking for somewhere discreet to meet his lover.
After a varied life as an artist's studio and a girl's school, it was purchased by a Swiss art collector by the name of Henri Dobler at the turn of the twentieth century and turned into an art gallery.
The first building in Aix-en-Provence to be added to the historic monuments list, its collection of artworks span four centuries to the present day, and is best known for its graphic arts.
6. Fountains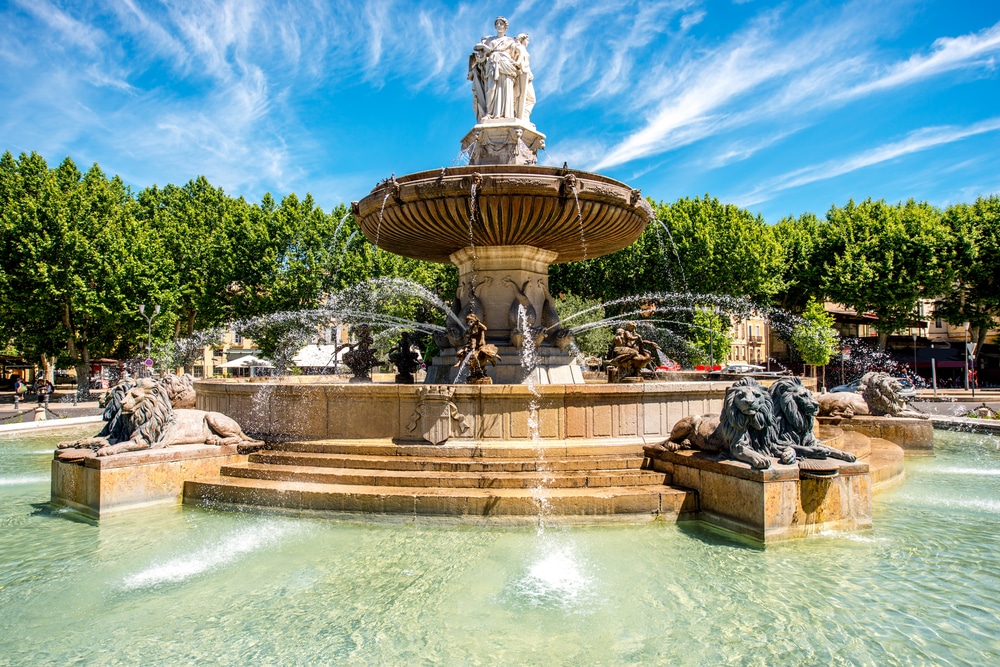 Often called 'the city of a thousand fountains', Aix has an impressive series of public fountains that range in design from grand demonstrations of opulence to small spouts on street corners.
Considered the oldest, the Mazarin Quarter's Fontaine des Quatre Dauphins (Fountain of Four Dolphins) was designed by Jean-Claude Rambot in 1667.
The Fontaine de la Rotonde is two centuries its junior, but significantly more famous. Located at one end of the Cours Mirabeau, it's topped by three figures that represent the city's three major industries – that of fine art, agriculture, and justice.
Also on Cours Mirabeau is Fontaine Moussue (Moss Fountain), which takes its water from one of the city's natural springs.
7. Montagne Saint-Victoire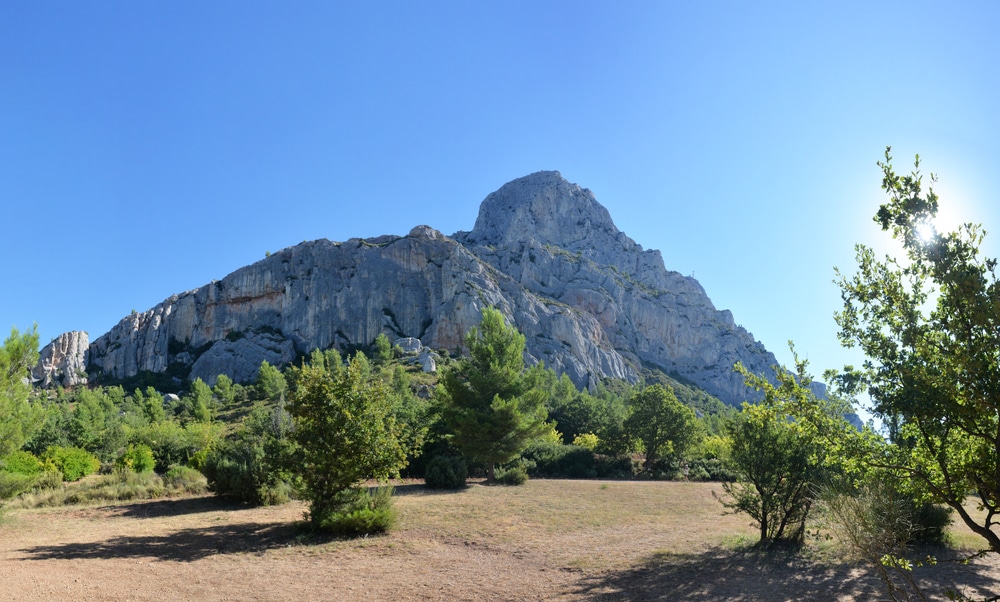 Painted more than once by Cézanne, Montage Saint-Victoire is a mountain ridge that lies approximately 16 kilometres east of Aix-en-Provence.
With the summit at just over 1,000 metres above sea level, the 19-metre Croix to Provence cross, and vistas that stretch to the sea, the limestone ridge is a popular destination for walkers.
A road rings the entire mountain, meaning there are plenty of places from which to join the many paths that wind in and around its rocky ledges. There are trail heads at Les Tholonet, Beaurecueil and Puyloubier among others for the day hike to the summit.
8. Les Deux Garçons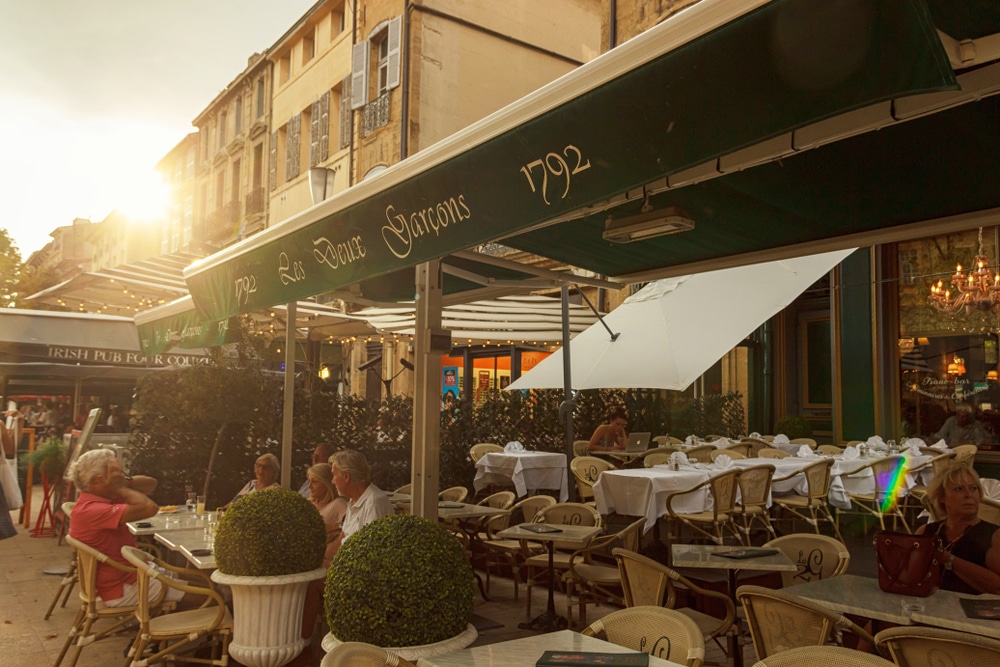 An institution in Aix-en-Provence, Les Deux Garçons has been serving up food and drink since it first opened in 1792.
Recognisable from the green canopy that over hangs its street-side tables, this brasserie is yet another reason to explore Cours Mirabeau fully.
In addition to its menu of classics and specialities, it is the restaurant's history that draws many here. The '2Gs' has welcomed many a famous face, with Cézanne known to enjoy afternoon aperitifs here with writer Emile Zola.
The establishment has also welcomed Pablo Picasso, British wartime Prime Minister Winston Churchill, and more recently film stars Hugh Grant and George Clooney.
Website: https://les2garcons.fr/
9. Sainte-Croix Beach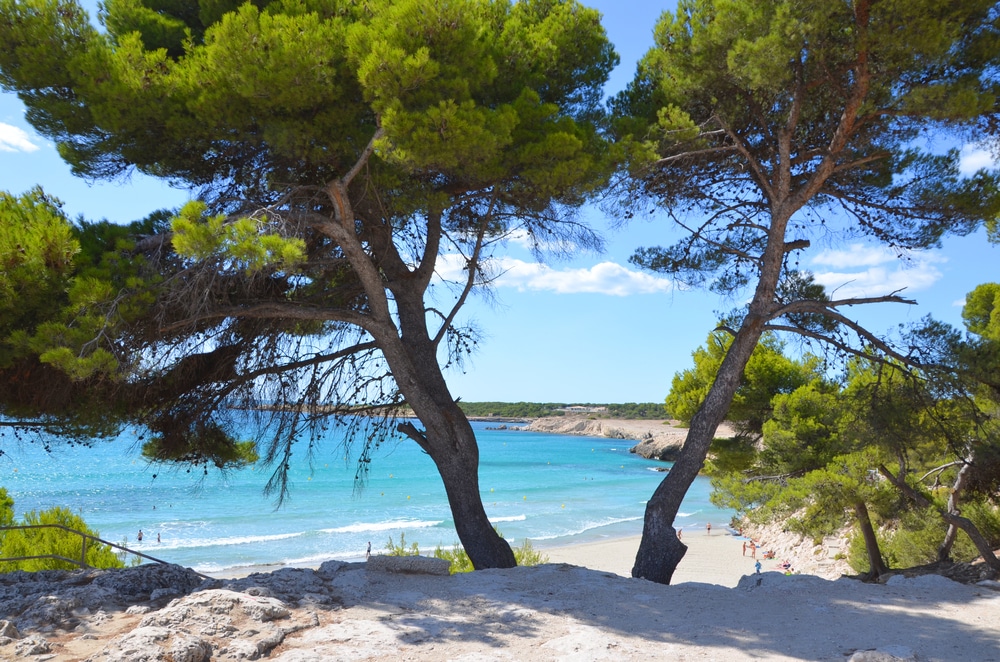 While Aix-en-Provence might not have a beachfront location like nearby Marseille or Nice, that doesn't mean visitors to the city can't enjoy a little R&R to the sound of Mediterranean waves.
Sainte-Croix Beach is just 50 minutes away by road in the town of Martigues.
Large enough to be able to find a spot of sand but small enough to remain tranquil, this beach is situated between a rocky shore, low cliffs, and a Mediterranean that's shallow enough to make it a great choice for all the family.
10. Museum of Old Aix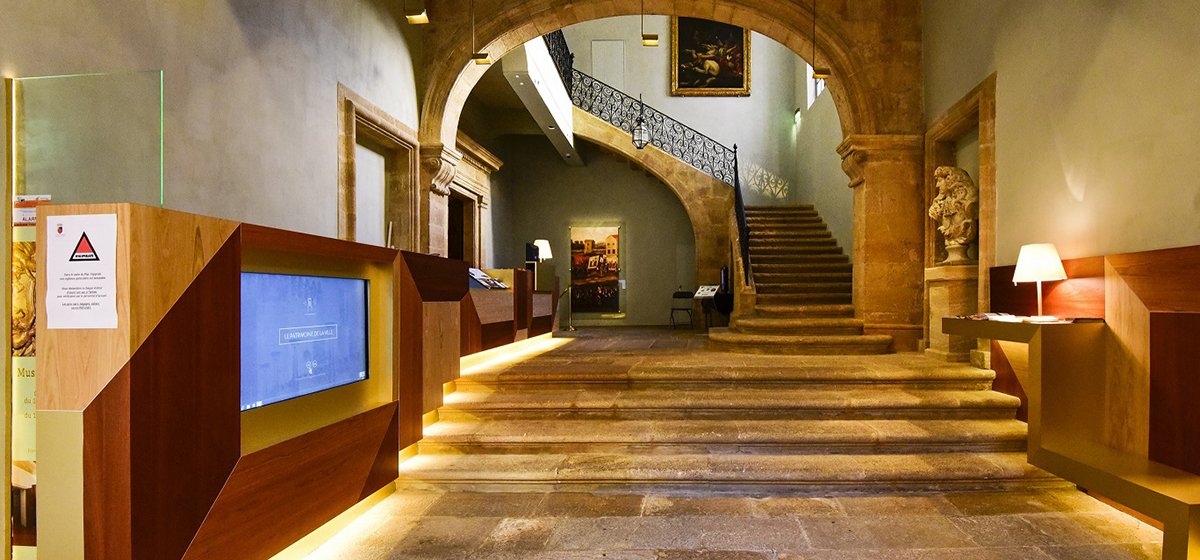 The Musée du Vieil Aix has a range of objects that help tell the story of the city, including everyday ceramics, furniture, and costumery from the time when Aix was the location for the Parliament of Provence.
The museum also has a fine collection of puppets, used to help celebrate the Catholic feast of Corpus Christi.
Its exhibits sit within the impression Estienne de Saint Jean, a museum piece in and of itself, with soaring stone archways and delightful staircases. Treasures include ceilings rich in paintings of cherubs and surrounded by gilt plasterwork.
Website: http://www.aixenprovence.fr/Presentation-du-Musee-du-Vieil-Aix
11. Marseille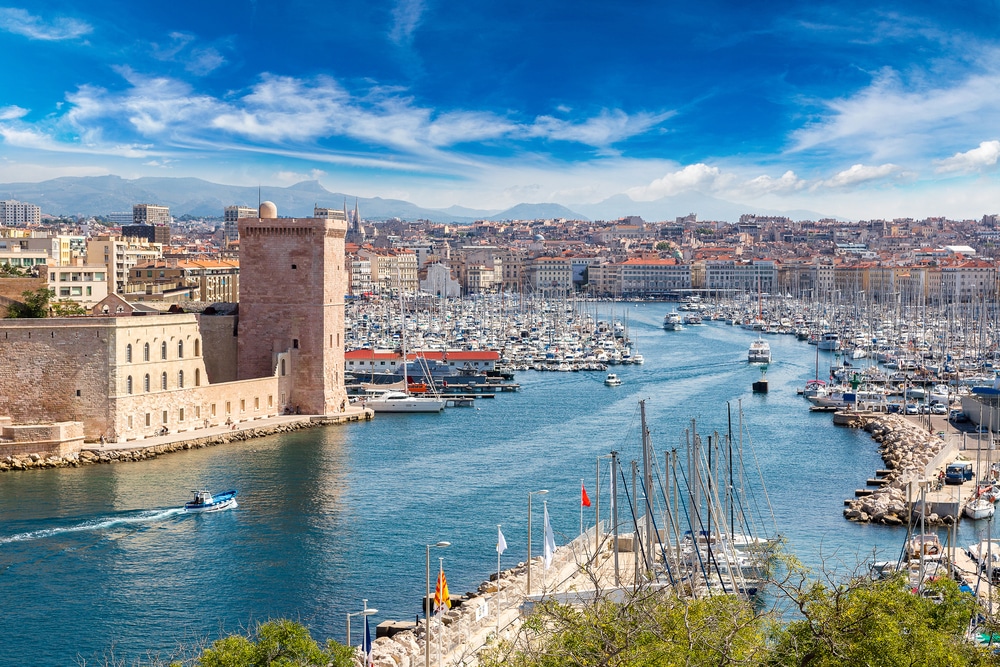 Just 30 kilometres south of Aix-en-Provence, and with a jealously-guarded situation on the Mediterranean, Marseille makes for a great day out.
Its many attractions include the twin churches dedicated to the Virgin Mary – the Cathédrale Sainte-Marie-Majeure that lies right on the waterfront, and Notre-Dame de la Garde that protects the city from its vantage at the highest point in the city.
However, be sure to save time for the Le Paniers district and Vieux Port, that stretch around the yacht-filled harbour and over the hill towards the cathedral.
They are areas rich in atmosphere, and the subtle distinctions that make them both typical of the region, and an example of modern multicultural France.
12. Musée Granet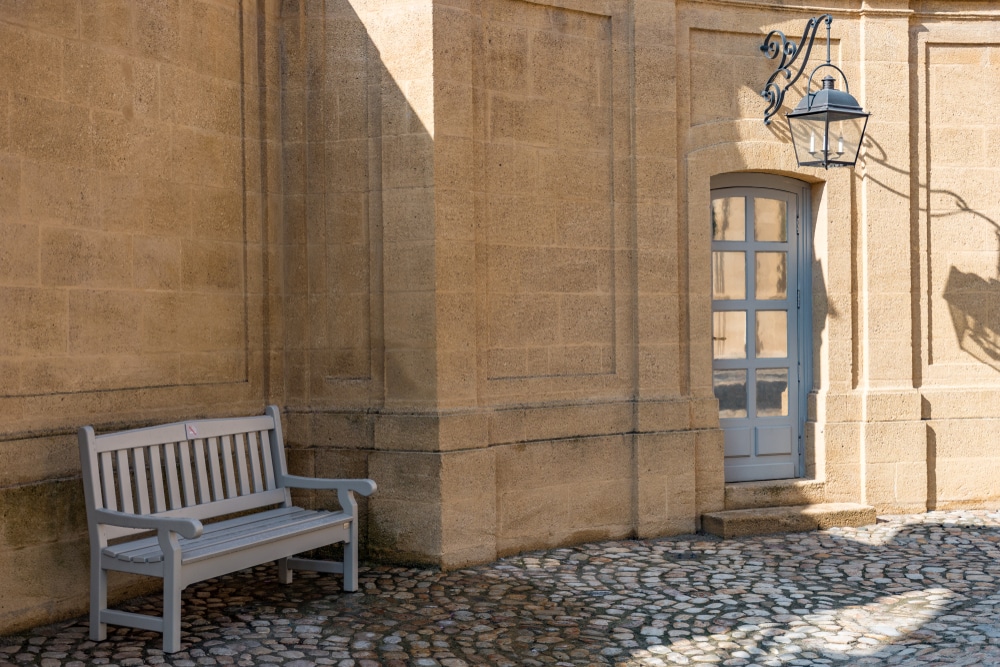 The Mazarin Quarter's Musée Granet is dedicated to the decorative arts, and contains a mix of paintings, a sculpture gallery, and archaeological finds of pre-Roman Celtic Gaul.
Within the collection are works by native son Cézanne, as well as a self-portrait by Rembrandt and works by Anthony van Dyck and Alberto Giacometti.
The museum's Planque collection was the gift of the Jean and Suzanne Plaque Foundation. Friends of Pablo Picasso, their 300 artworks contain many important artists, including van Gogh, Degas, and Monet.
Website: http://www.museegranet-aixenprovence.fr/en/nc/home.html
13. Church of Saint John of Malta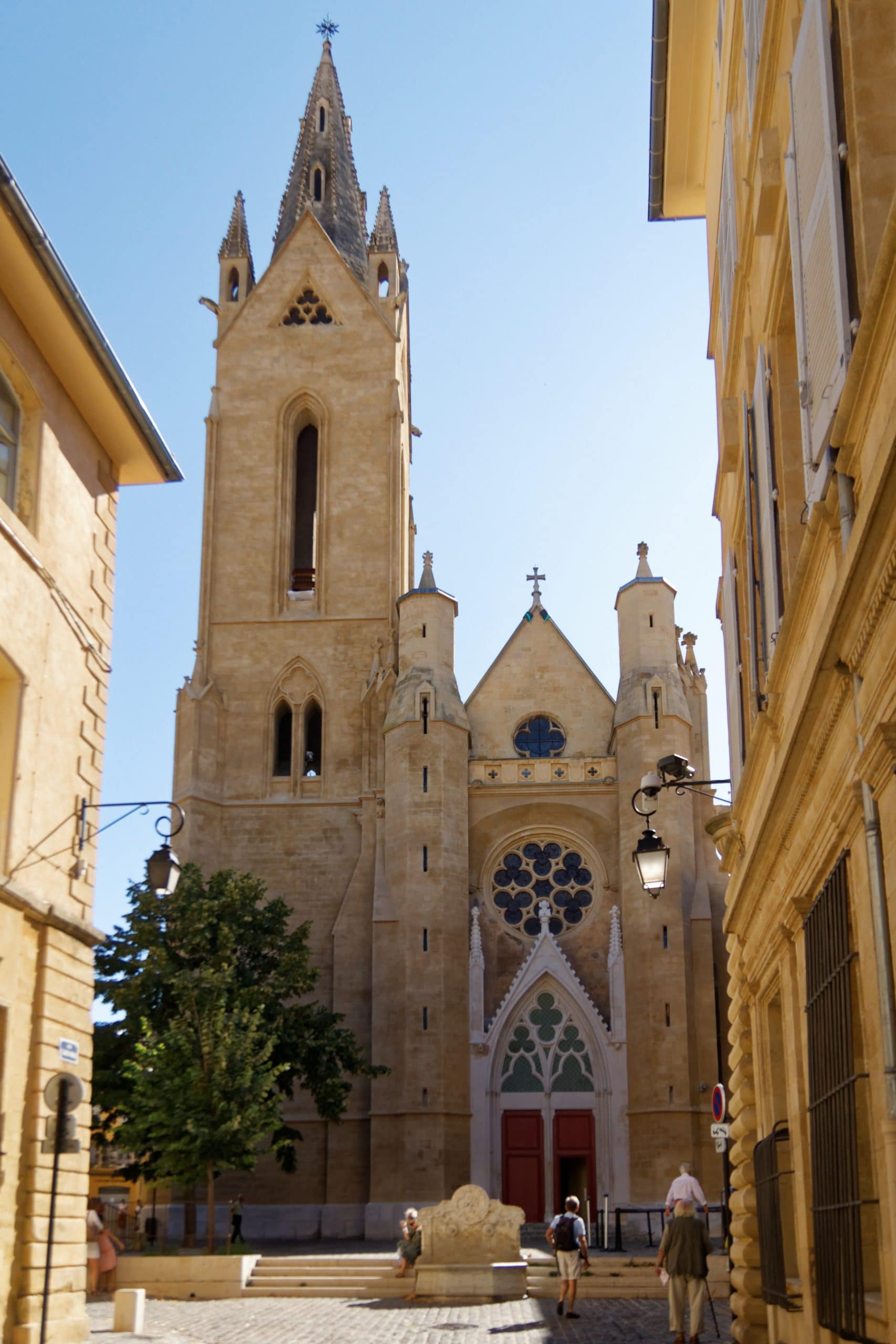 Just opposite the Musée Granet is the Church of Saint John of Malta (Église Saint-Jean-de-Malte), whose main body dates to the 1270s.
One of the burial places for the Counts of Provence, the church began as a small chapel belonging to the Knights Hospitaller of the Order of Malta.
Its interior is relatively plain, as was usual in the period in which it was built, though high windows allow natural light to reflect from the vaulted ceiling.
It also provides a perfect setting for a number of important religious paintings, including a crucifixion scene by Delacroix, whose works are also hung in the Louvre in Paris.
14. Sextius Spa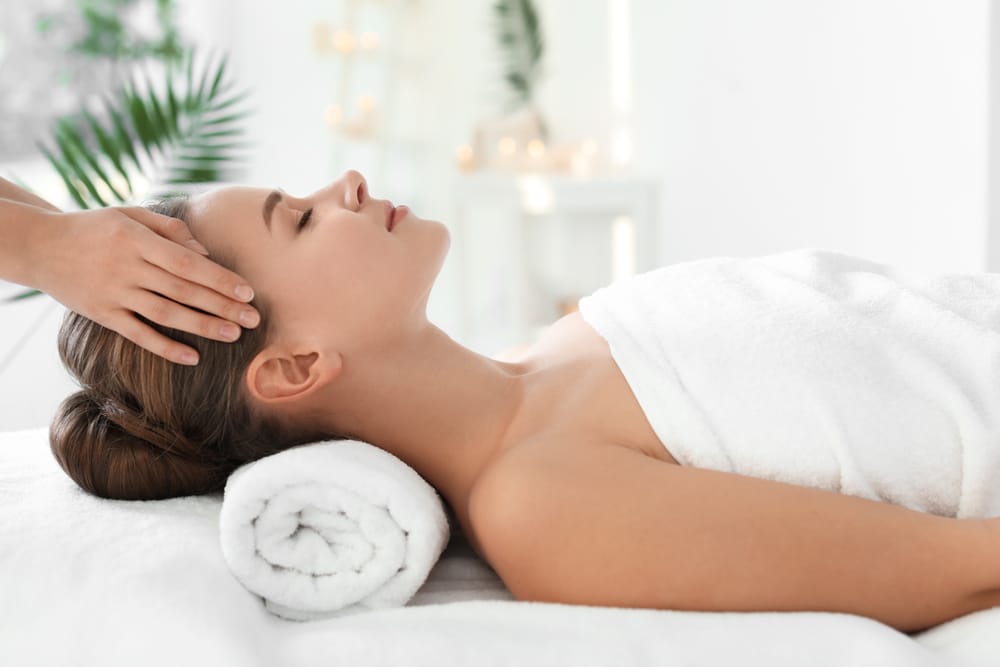 A spa town since Roman times thanks to its natural springs, Aix is still known as a city to visit to relax with a spa treatment.
Part of the Aquabella Hotel, the Sextius Spa takes advantage of these natural spring waters from its 3,000 square metre space.
A range of treatments are available, from massages to hydrotherapy, which uses the minerals within the water to help with a variety of bodily complaints.
15. Tapestry Museum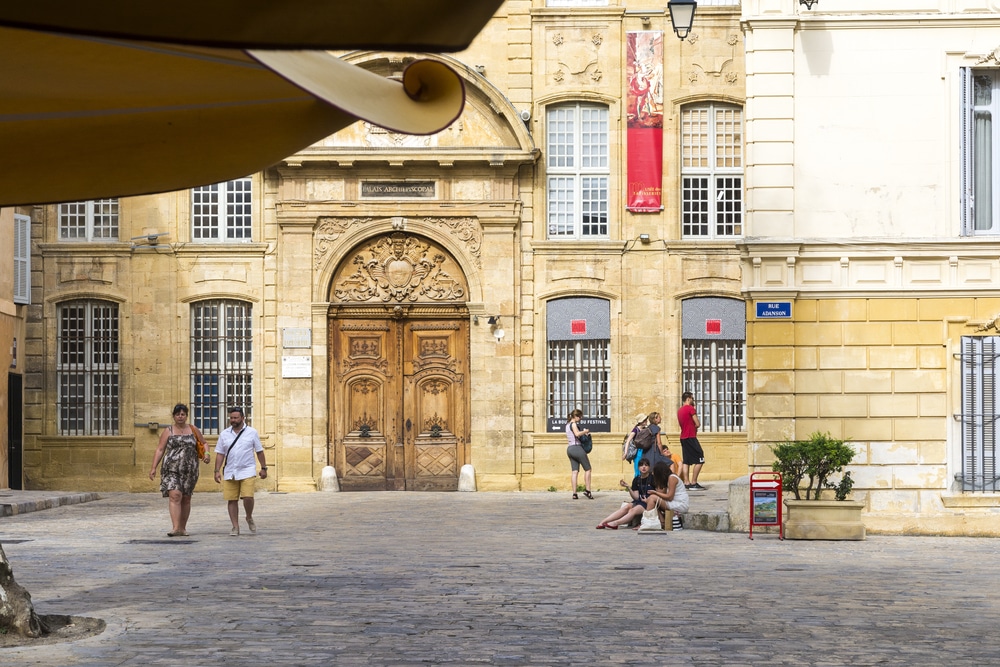 The Musée des Tapisseries may not sound like everyone's idea of a good time, however its location within the staterooms of the former Archbishop's palace of Archevêché makes it one of the best things to do in Aix-en-Provence.
Created in 1909, the museum blends tapestries from the 1600s and 1700s, including some detailing episodes in Don Quixote by Cervantes, with the palace's original architecture and furnishings.
Each June and July, its theatre is occupied by the Aix-en-Provence music festival, a highly-regarded event in the opera world.
Website: https://festival-aix.com/