The London borough of Brent lies in the northwestern region of Greater London and contains the significant areas of Wembley, Kilburn, Willesden and Neasden. Crowned as 'The Mayor's London Borough of Culture in 2020', Brent has come out of the unappreciative shadows and placed itself firmly on the list of must-visit areas of the English capital.
Though only measuring up to a humble 16 square miles, there is plenty to see and do in the borough, no matter what your reason for visiting might be. Step aside from the typical capital city tourist spots and see our list of 15 things to do in the London borough of Brent.
1. BAPS Shri Swaminarayan Mandir (Neasden Temple)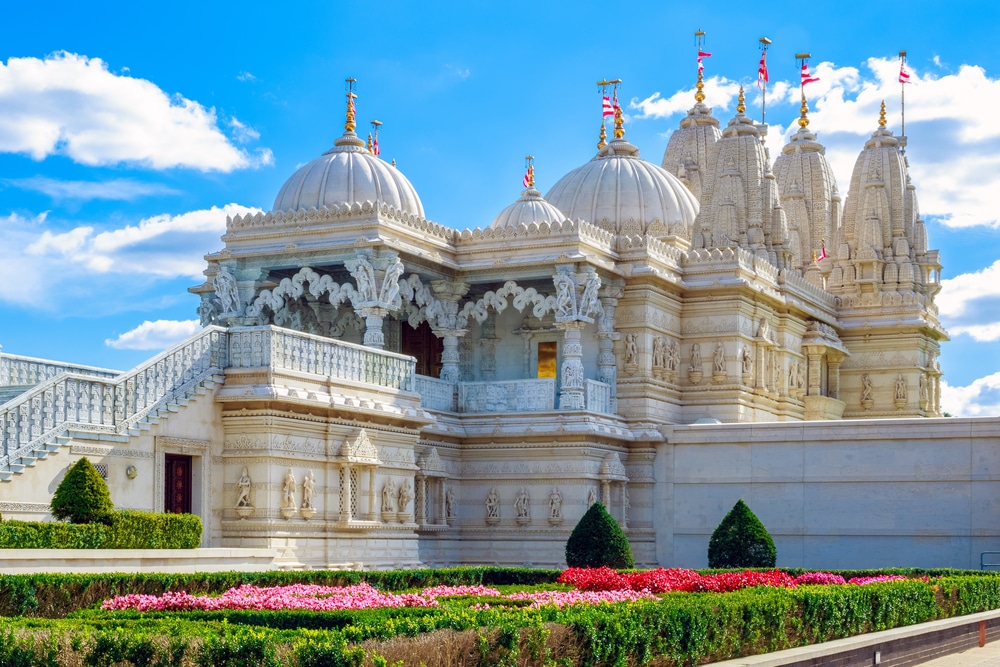 One of the largest Hindu temples outside of India, the BAPS Shri Swaminarayan Mandir, also known as the Neasen Temples, makes for incredible sight, and one you may not expect to see in a London borough. Decorated with intricate Hindu designs and subcontinent architecture that was crafted in India, the outside of the building is enough to transport your mind eastward.
The temple welcomes visitors to experience a traditional Hindu prayer ceremony, learn about the history and practices of the Hindu faith from the 'Understanding Hinduism' exhibition or simply observe from afar. However you choose to spend your time here, it is sure to be memorable.
Website: https://londonmandir.baps.org/visit-us/
2. Mapesbury Dell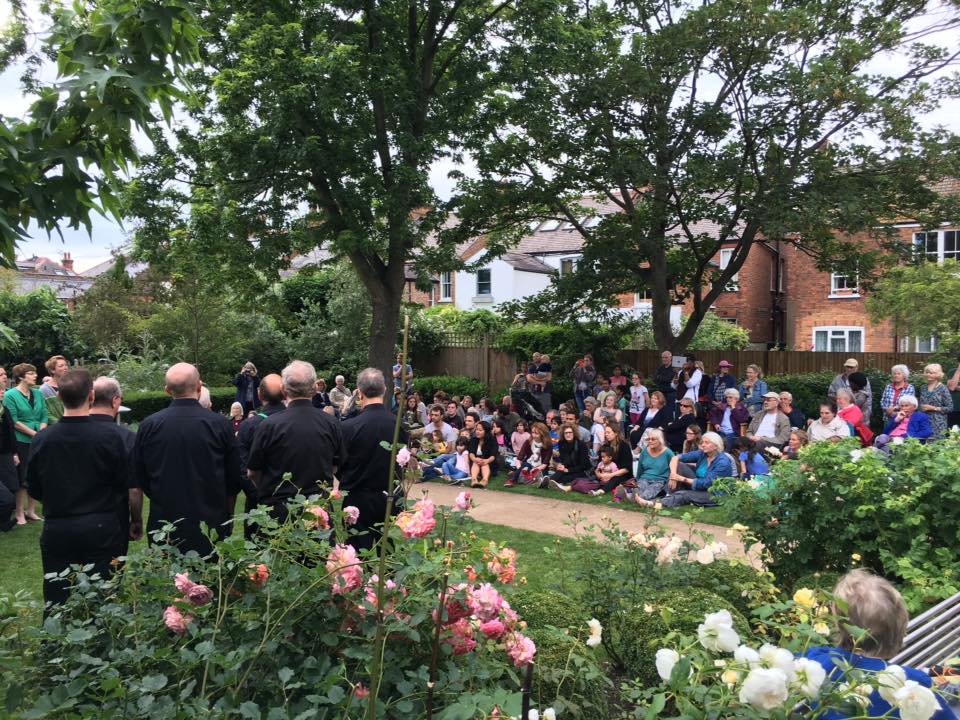 Mapesbury Dell is a garden and public parks that sits just back from the hustle and bustle of the busy streets. An award-winning park, Mapesbruy Dell is home to a picturesque point brimming with wildlife, tables for an afternoon picnic and immaculate lawns perfectly for lazing away a sunny afternoon. A children's playground also makes a great little feature for the little ones to enjoy.
As one of Brent's best kept secrets, Mapesbury Dell is a great place to come and relax. It also plays host to the Midsummer Music Festival during the summer months, only adding to its appeal.
Website: http://www.mapesbury-dell.org/
3. Kiln Theatre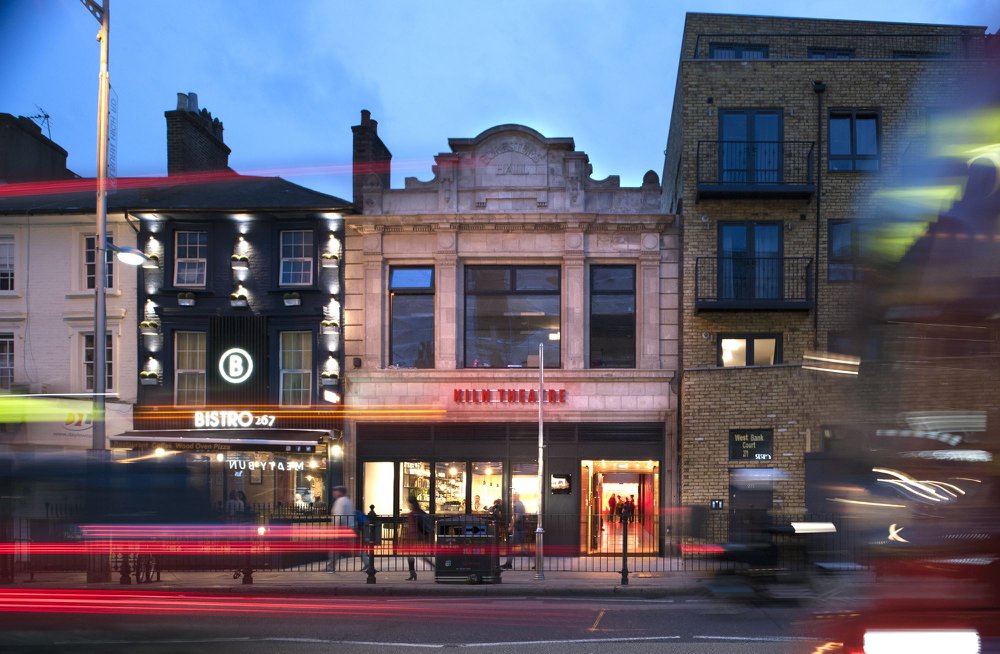 The Kiln Theatre has long held a formidable reputation for putting on productions that are representative of both cultural and political change. Catch the next best up-and-coming playwright's work here or an old classic, both of which are likely at the Kiln Theatre. Located in the Kilburn High Road area of Brent, you can catch a night or matinee performance and head for a post-theatre meal.
Make sure you check out the ever-changing selection of plays and performances on at Kiln Theatre. With such a wide repertoire, you are sure to find something that appeals to your tastes.
Website: https://kilntheatre.com/
4. Wembley Stadium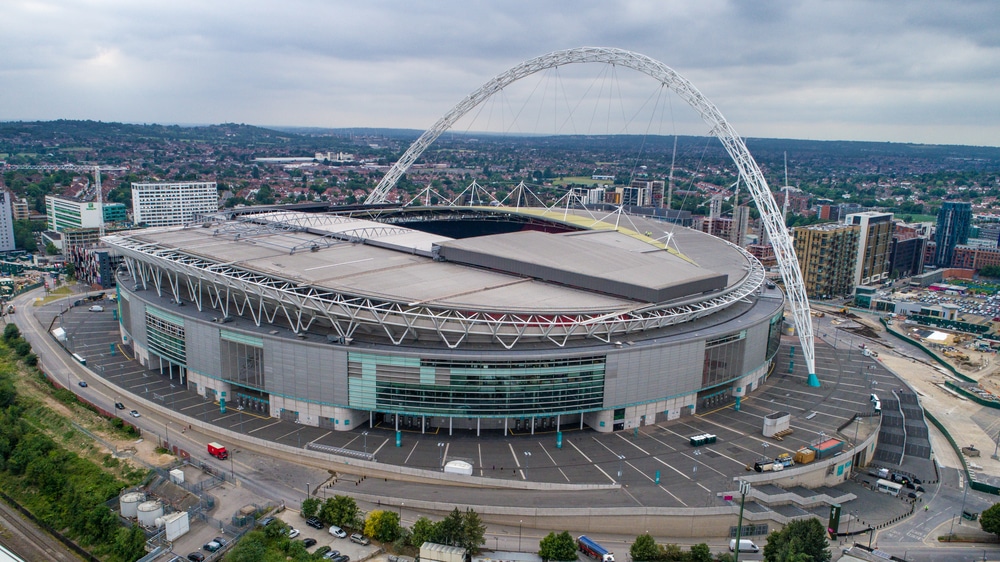 As the home of English football, there are fewer places in the game more encapsulating than Wembley Stadium. Officially opened in 2007, the ground has seen its fair share of international England games, FA cup finals and premotion finals. Taking a tour of this 90,000 seater stadium is must-do for any lover of the beautiful game.
Alongside watching high-intensity football matches, Wembley is also a fantastic venue for concerts from a variety of artists and musicians. The atmosphere is one that can rarely be matched by any large venue in the country. Wembley Stadium is surely Brent's pride and joy and an unmissable spot if you're in the area.
Website: https://www.wembleystadium.com/plan-your-visit
5. London Designer Outlet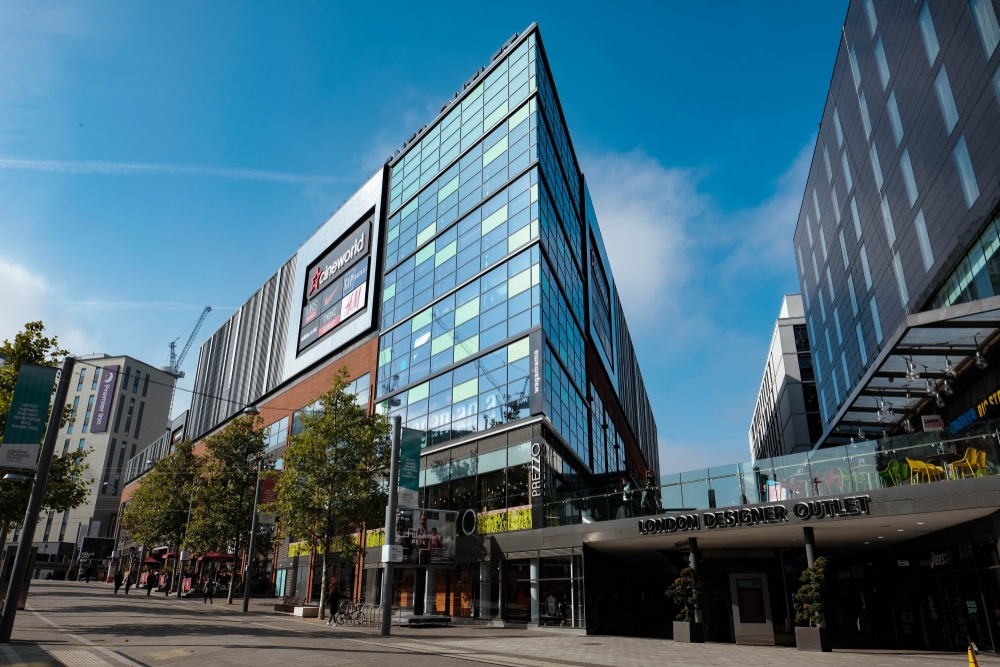 London is known as one of the fashion capitals of the world, so it is no surprise that there are a number of designer outlets scattered around the city. Brent is home to one of these designer outlets, and if a little high-end retail therapy is your thing, you're in the right place.
Located in the Wembley Park area, this designer outlet boasts more than 50 different brands, including Superdry, Nike, Lee, Hamleys, Clarks and M&S. Once you've filled our bags, why not head to one of the many restaurants that also make up the extensive Wembley Park.
Website: https://www.londondesigneroutlet.com/
6. Lexi Cinema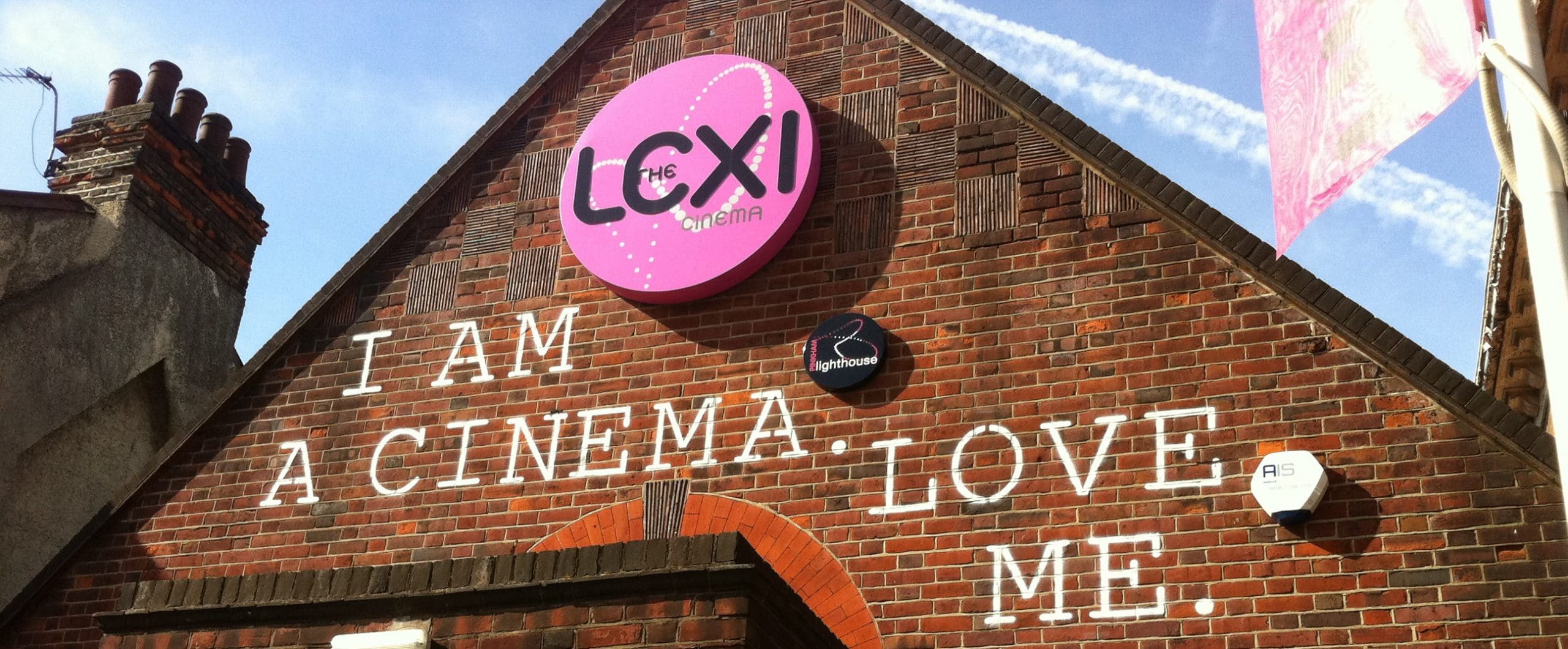 If movies are your thing, there is no better place to catch the next best blockbuster or indie flick, than at Brent's Lexi theatre. This independent theatre is proud of its small yet welcoming atmosphere, and it is easy to see why. One of the theatre's most appealing qualities is the fact that every penny you spend in here goes to charity.
Run by a team of dedicated volunteers, Lexi Cinema hosts Q&A evenings about your favourite franchises – something a little different form your big name brands. Complete with a small bar selling craft beers and fine wines, you are sure to have a fantastic cinema experience at the Lexi.
Website: https://thelexicinema.co.uk/
7. SSE Arena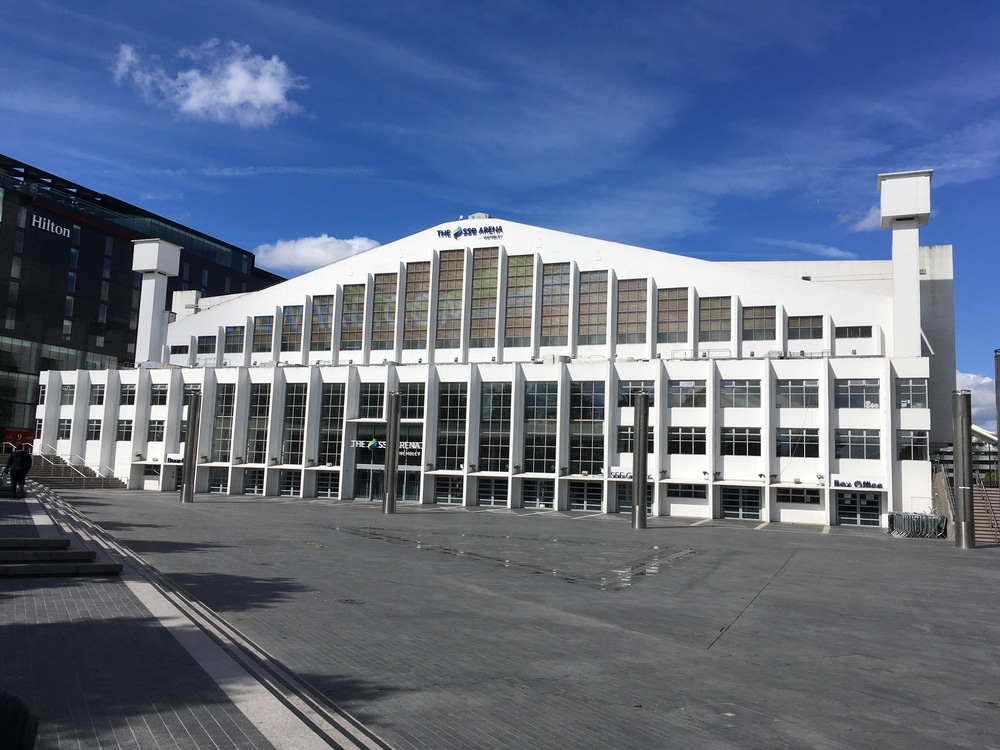 Along with Wembley Stadium, Brent is home to another of the nation's premier large music venues, the SSE Arena. Along with playing host to the biggest names in music, the arena is also the place to watch large national and international sporting events such as snooker, darts and wrestling.
With a capacity of around 12,500, the venue is an atmospheric place to watch a whole range of events. Check out the annual schedule to see what events are being held here during your visit to the Brent area of London.
Website: https://www.ssearena.co.uk/
8. Welsh Harp Open Space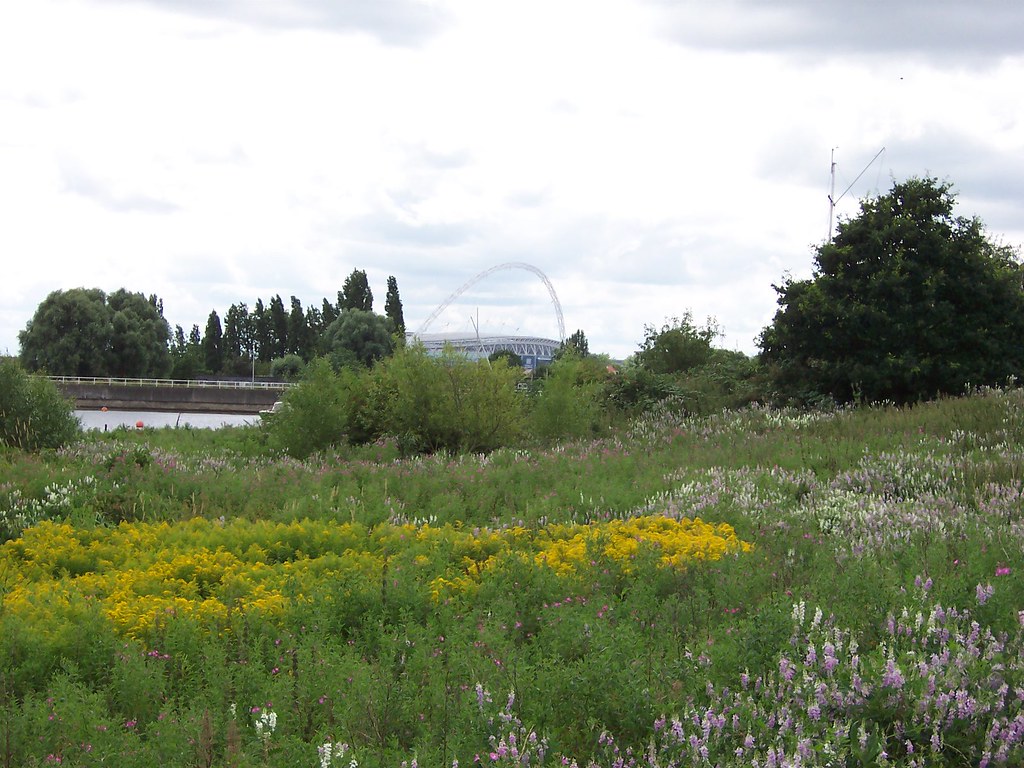 It can often be hard to find green and pleasant spaces in greater London, so Welsh Harp Open Space is somewhat of an oasis in the middle of Brent. Complete with idyllic waters of Brent reservoir, Welsh Harp Open Space is a great way to escape the stresses of life and enjoy a little 'me' time.
The 420 acres of green space also plays host to a variety of plants and animals, making it a wildlife sanctuary as well as a public park. Marshland, wooded copies and reservoir water can make you instantly forget you are on the outskirts of the UK's largest city.
9. Queen's Park Farmers' Market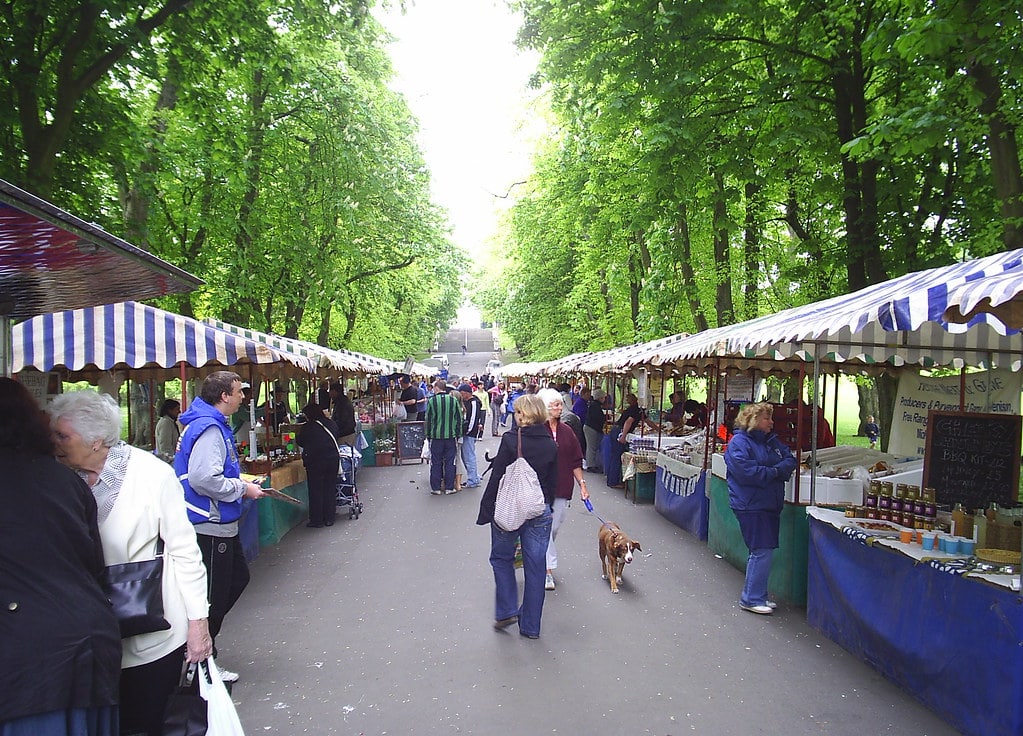 Queen's Park Farmers' Market encapsulates all that is great about traditional farmer's markets. Made up of over 40 different stalls, the market sells a range of goods from free-range meats, vegetables, eggs and much more. Brought into London from as far afield as Norfolk, this market provides the best products that English farms can offer.
Queen's Park Farmers' Market meets every Sunday from 10 am until 2 pm, so be sure to arrive early for the best and most fresh produce in all of Brent. Why not opt to purchase some fresh goods and picnic in the local Queen's Park.
Website: https://www.lfm.org.uk/markets/queens-park/
10. Gladstone Park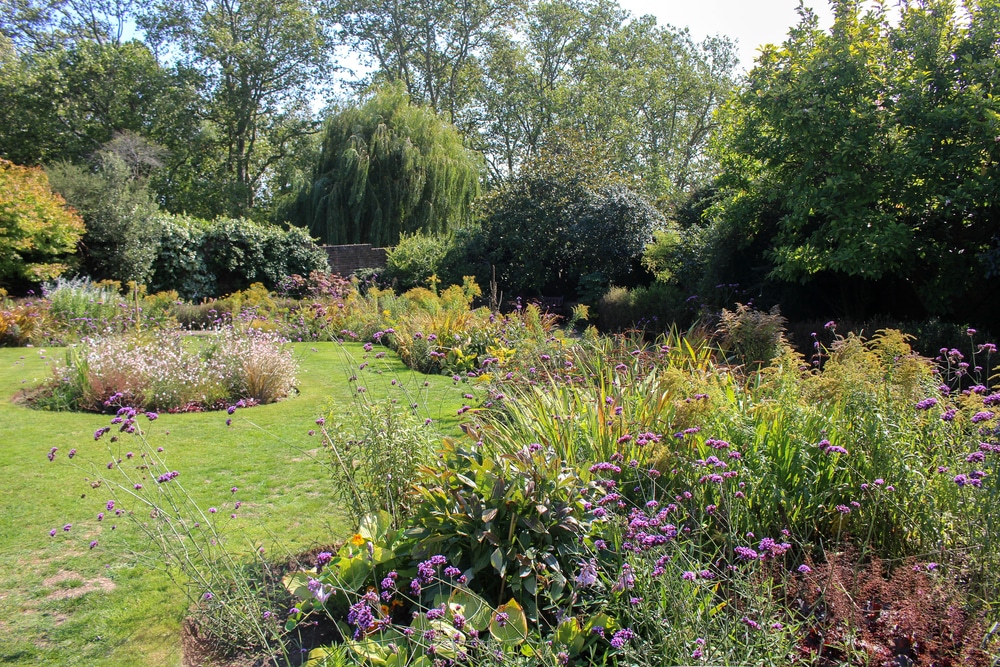 One of the most popular parks in the whole Brent area, Gladstone Park is the perfect place to stroll around on a warm summers day or a picturesque autumnal afternoon. Covering an impressive 97 acres of parkland the park also encompasses 27 acres of the William Gladstone open space on its eastern perimeter. Complete with a formal garden, idyllic duck pond and an array of woodland, Gladstone Park has the deserved award of holding a green flag, proof of the care and facilities the park offers.
11. Ace Cafe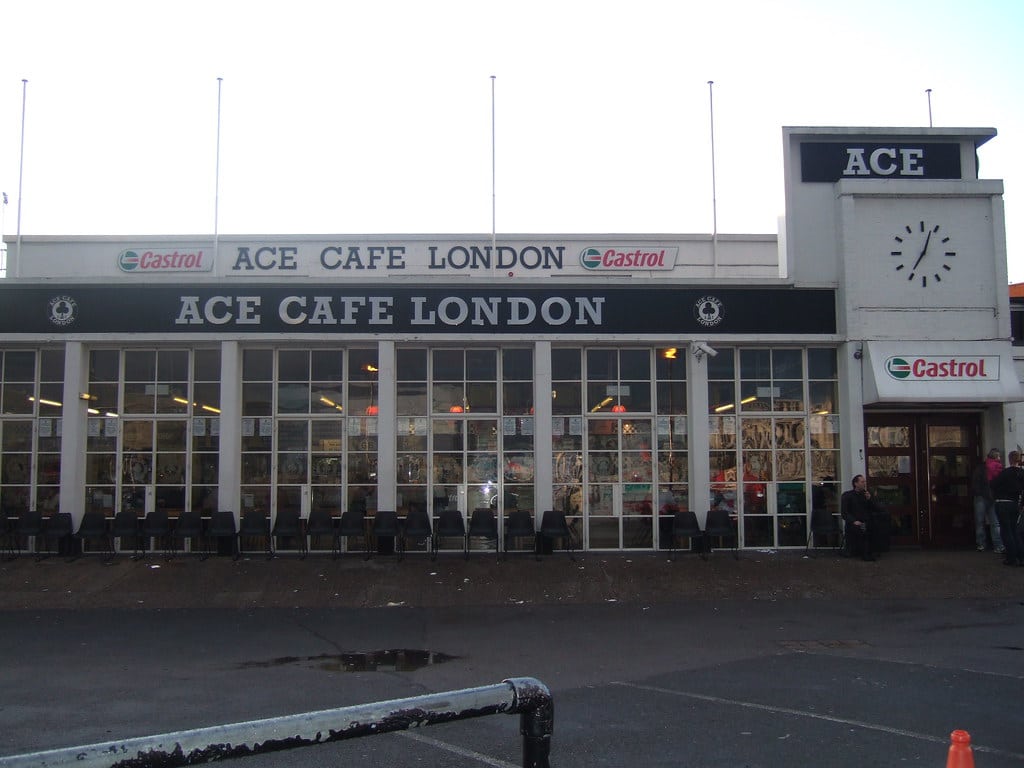 Opening its doors in 1938, Ace Cafe has become more of historical attraction more than your typical cafe. The cafe has long been a hangout and destination for bikers, rockers and petrolheads, with a tradition that has stayed alive for decades. The venue has become the chosen place for those wishing to host motorcycle meets. Keep your eye for a row of Harley Davidson bikes pulling up or a collection of classic cars outside; the Ace Cafe has solidified its place as not only a Brent institution but a national one also.
Website: https://london.acecafe.com/
12. Brent Museum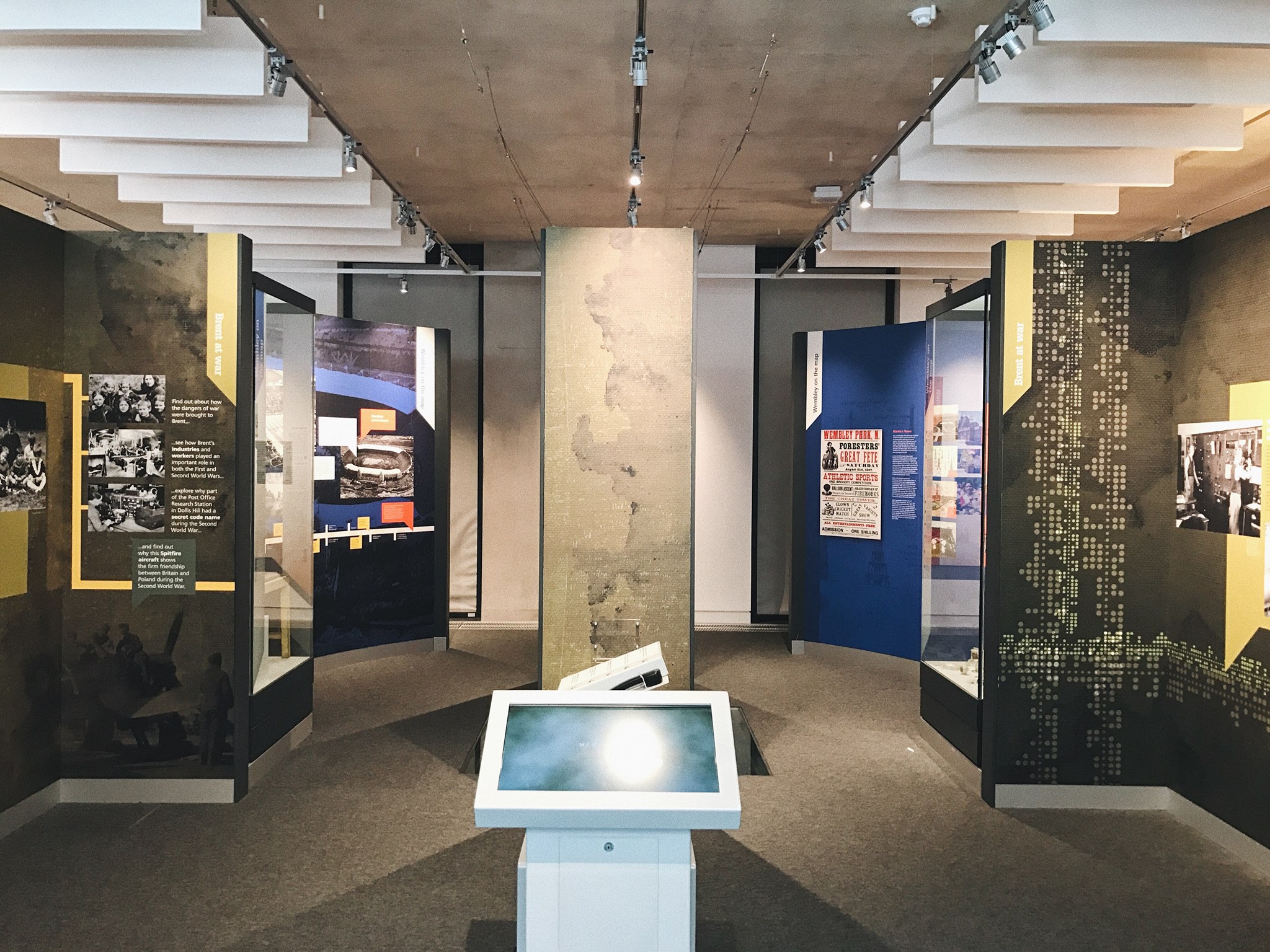 The Brent Museum, formally known as the Grange Museum, has been collecting artefacts and objects associated with Brent for half a decade. From works of art oil paintings, historical tools, flapper dresses and more, the museum is a hotchpotch collection that illustrates the long history of the Brent area.
Every year, the museum hosts a wide variety of changing exhibitions, all having a link with the Brent area. The space has been used in a number of different ways, highlighting Brent's past, present and future. Find out what's on at the museum during your visit to Brent, you may be pleasantly surprised.
Website: https://www.brent.gov.uk/museum
13. Royal Air Force Museum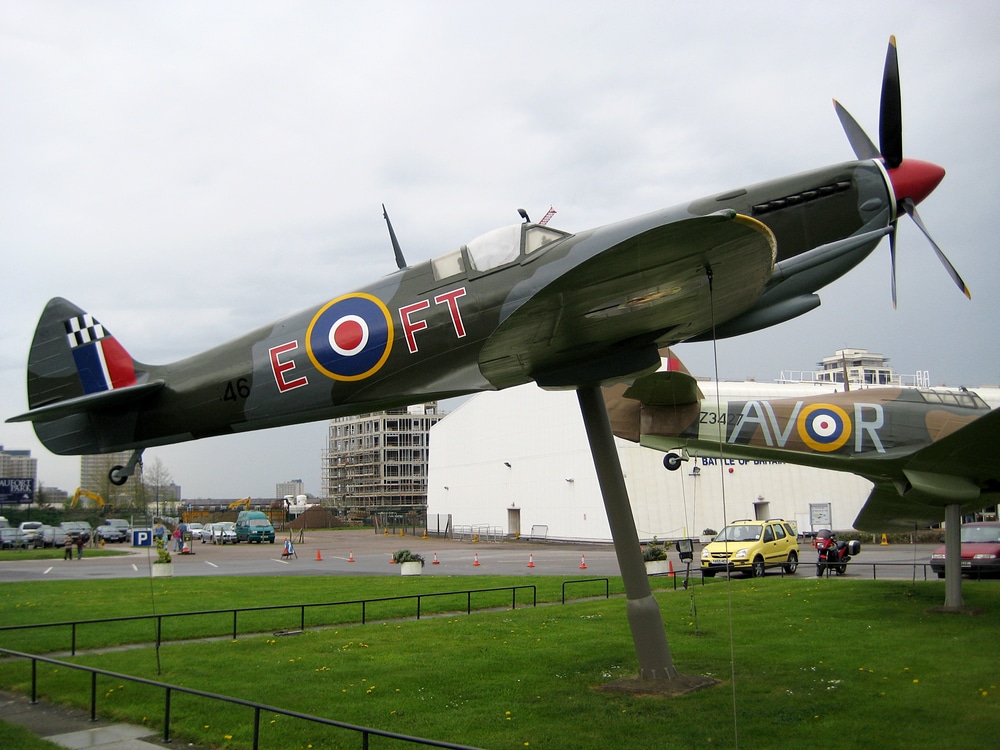 Though slightly outside the Brent area, a short walk from the borough will take you to the Royal Air Force Museum. One of only two official RAF museums in the country, this is must-see for any fan of the force or fans of aeroplanes and flight. Home to a large variety of military and civilian planes, the museum gets you up close and personal with these machines of the sky.
Along with the planes themselves, the RAF museum also takes you through the inception if of the force and its involvement in the numerous British conflicts from the past hundred years.
Website: https://www.rafmuseum.org.uk/london/
14. Headstone Manor and Museum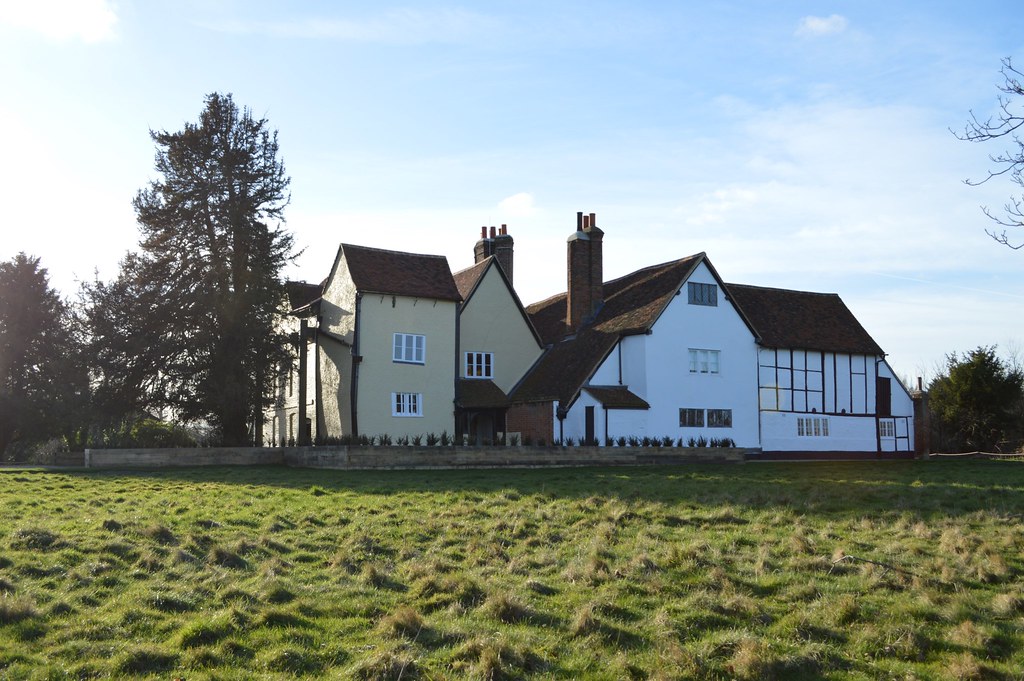 Set in the historic grounds of Headstone Manor, this museum takes visitors back in time with a set of fantastically curated exhibitions showcasing the history of the local area. Built in the 14th century, Headstone Manor is one of the earliest surviving timber buildings in the entire county and one of the most interesting domestic buildings in all the country.
Wander around this Grade I listed building and step out of the modern city and into a time long forgotten. Alongside the historic building, Headstone Manor is home to over 14,000 artefacts which tell the story of this ancient home.
Website: https://headstonemanor.org/
15. Brent Valley Golf Club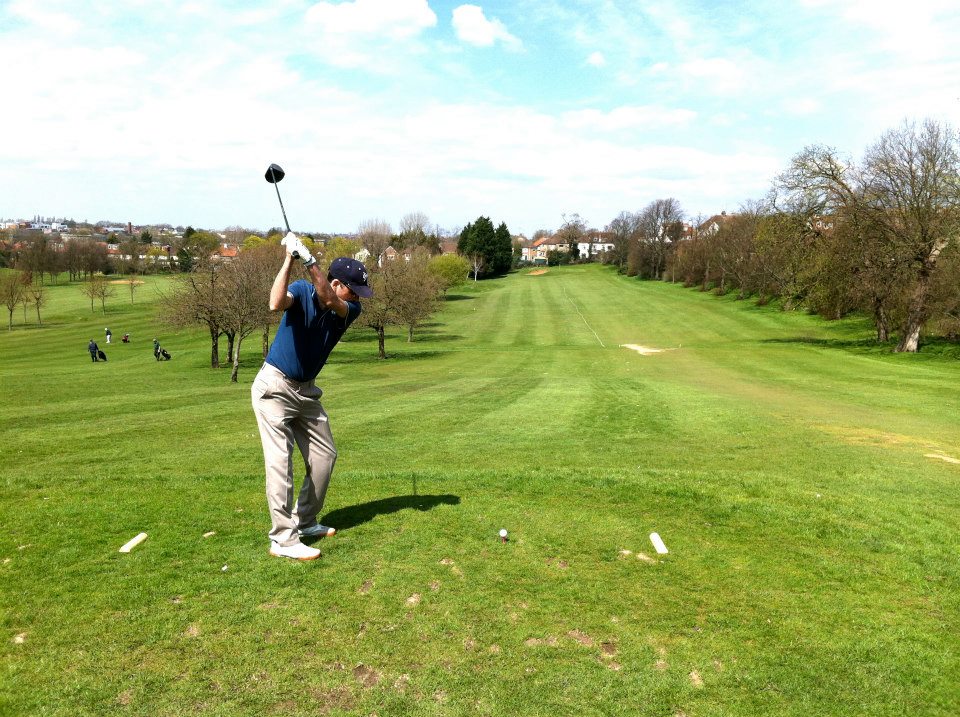 If you fancy playing a round of golf while visiting Brent, there is no better place than Brent Valley Golf Club. As a public course, you do not have to be a member here to enjoy a stroll around the nine-hole course.
Once you have gained that hole one, retire to the golf clubhouse for a light refreshment at the bar or restaurant.
Website: http://bvgc.org/