A centre for Breton heritage (that's no longer in Brittany after a controversial reshuffle of France's regions after World War Two), Nantes is something of a link between the industrial northern and more Mediterranean southern halves of the country.
Situated in the charming Loire Valley roughly 50 kilometres from France's Atlantic coast, Nantes' history is intricately linked with the sea.
Beyond its shipbuilding pedigree, the sixth-largest city in France is known for its high standard of living, thanks to a blend of historic monuments, pleasant parklands, and important museums.
Here are the 15 best things to do in Nantes.
1. Château des Ducs de Bretagne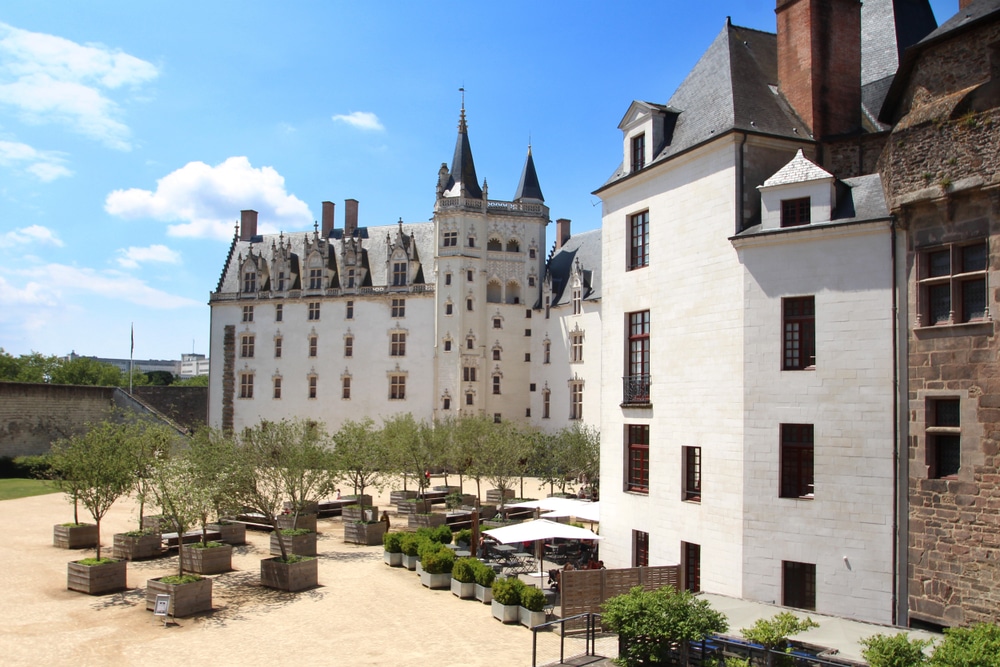 No single attraction captures the historic importance of Nantes to Brittany than the Château des Ducs de Bretagne.
Home to the powerful Dukes of Brittany from 1207 onwards, this impressive castle was built to withstand serious warfare.
The castle is complete with arrow slits in the thick stone walls of its ramparts and a moat that has been partially retained, both of which you'll want to explore.
At its heart lies the later but still elegant mansion that today houses Nantes' History Museum, which has close to a thousand exhibits on display to help reveal the region's past.
Website: https://www.chateaunantes.fr/en/
2. Tour Bretagne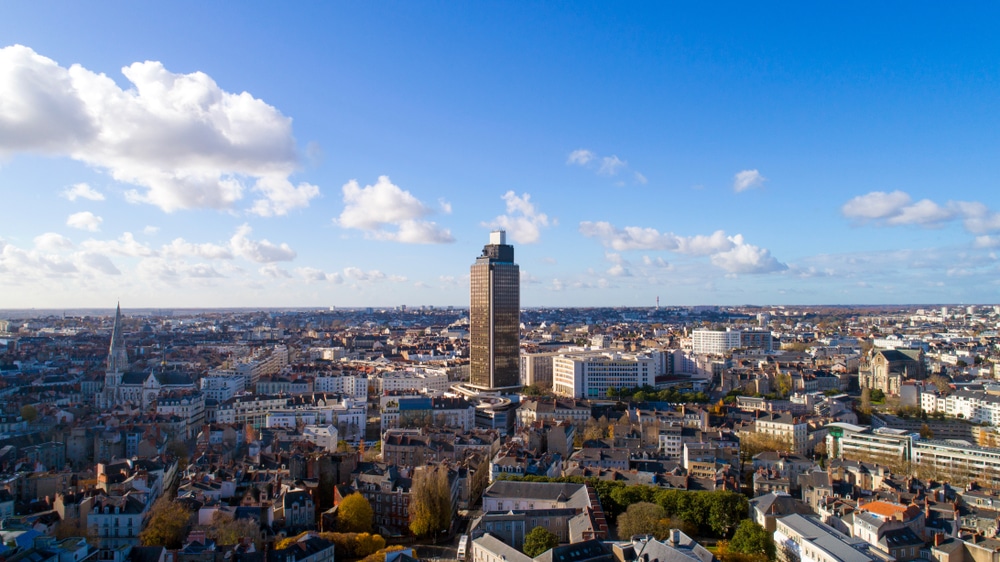 Bringing the city right up to date, the Tour Bretagne is a modern skyscraper topping out after thirty-two floors.
Ride the smooth elevator all the way to the top and you'll find Le Nid, or 'The Nest', a rooftop bar like no other.
Besides the unrivalled views it offers from its expansive windows, Le Nid is also a work of some imagination.
Take a seat, and you'll be sitting in contemporary armchairs decked out to look like birds' eggs with their top taken off.
Look to the bar for service and you'll be looking at a giant bird somewhere between a heron and a stork resting it its nest.
Website: https://www.lenidnantes.com/le-nid/
3. Le Lieu Unique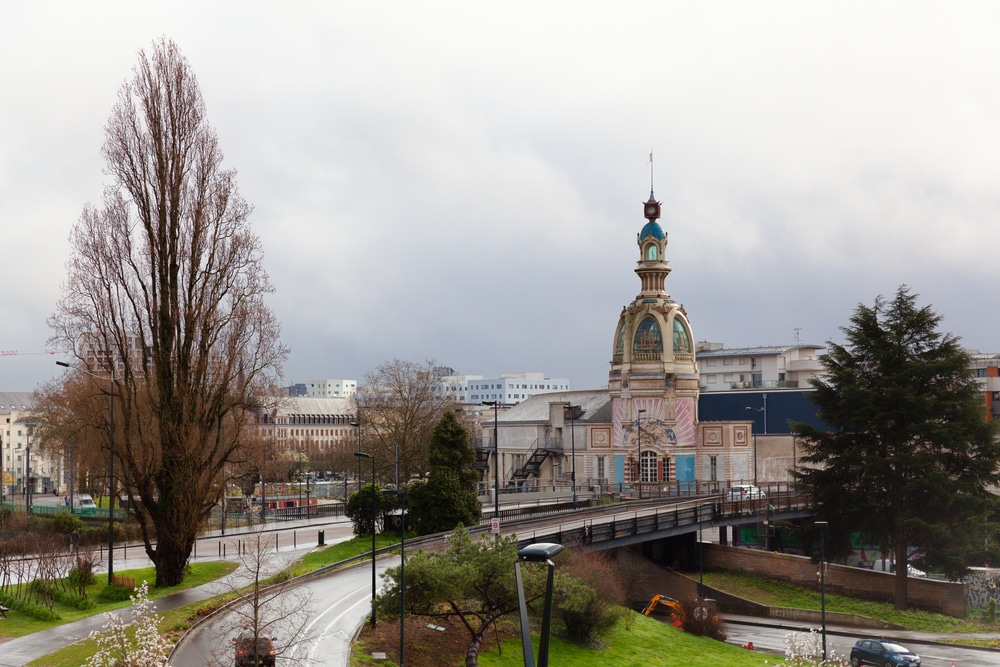 Immediately opposite the Château des Ducs in the centre of Nantes is Le Lieu Unique, a space for contemporary arts that opened in the year 2000 in a building that had once been a biscuit factory.
It's one remaining tower is also a fascinating piece of architecture, with a glazed dome surrounded by paintwork of gold and blue. Inside, visitors are able to explore the history of its former biscuit makers, before climbing its twisting staircase for further magnificent views of the city.
Le Lieu Unique's long list of annual events includes theatre performances, dance shows, and exhibitions on just about anything, so it's well worth stopping by and seeing what's going on while in Nantes.
Website: https://www.lelieuunique.com/en/
4. Jardin des Plantes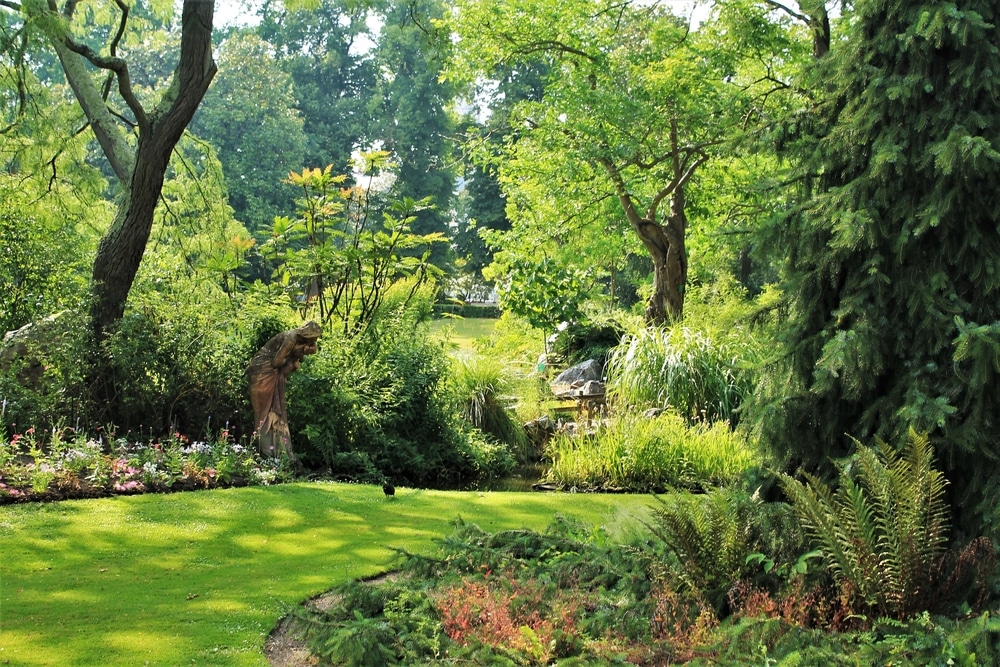 The largest of Nantes' several gardens, and one of the biggest botanic gardens in France, the Jardin des Plantes has a history that dates back to the eighteenth century.
Boasting many hectares of open space, over the years it has gathered plants from right around the world as France sought out new territories to explore and conquer.
The result is some 10,000 different species of plant and more than 5000 seasonal flowers planted every year. The 800 square metre historic greenhouses protect some of the gardens most prized possessions, including cacti and palms.
Website: https://jardins.nantes.fr/En/Garden/Parks-Gardens/Plus/116/Jardin-des-Plantes.asp
5. Jules Verne Museum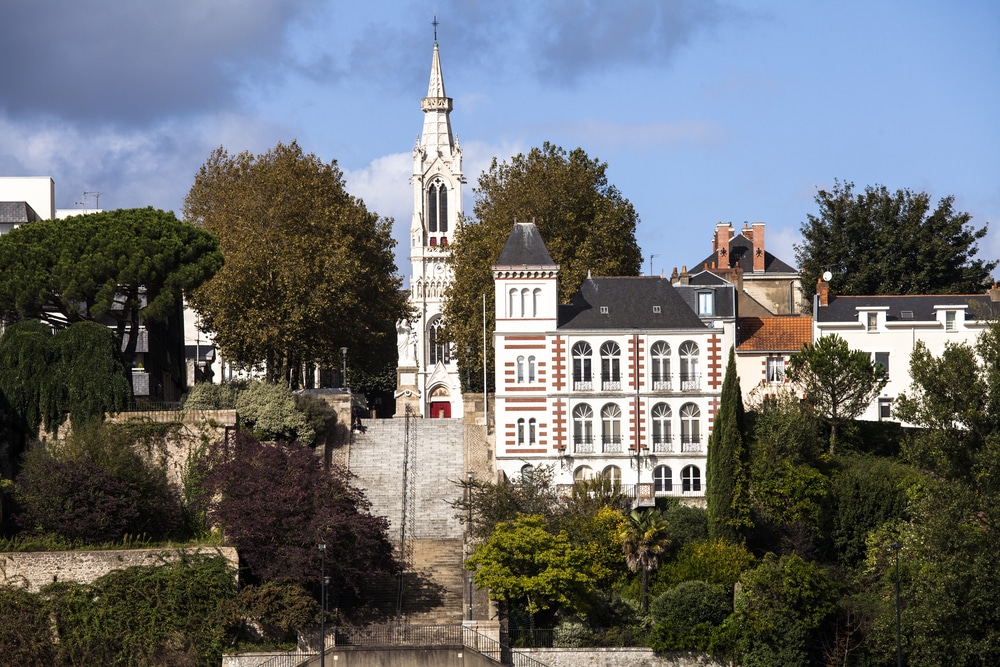 Probably most famous for Around the World in 80 Days, in which English gentleman Phileas Fogg is bet by friends that he is unable to make it around the globe in that time, Jules Verne was born in Nantes.
Unsurprisingly, the much-loved author has a museum dedicated to his life and works which includes original manuscripts and belongings as part of its extensive collections.
Located within an attractive Italianate building on a Nantes hillside overlooking the Loire, its multiple themed rooms cover Verne's main works by using his own words, possessions, and even versions of his fictional inventions.
Website: https://en-julesverne.nantesmetropole.fr/en/sites/en.julesverne/home.html
6. Cathédrale Saint-Pierre et Saint-Paul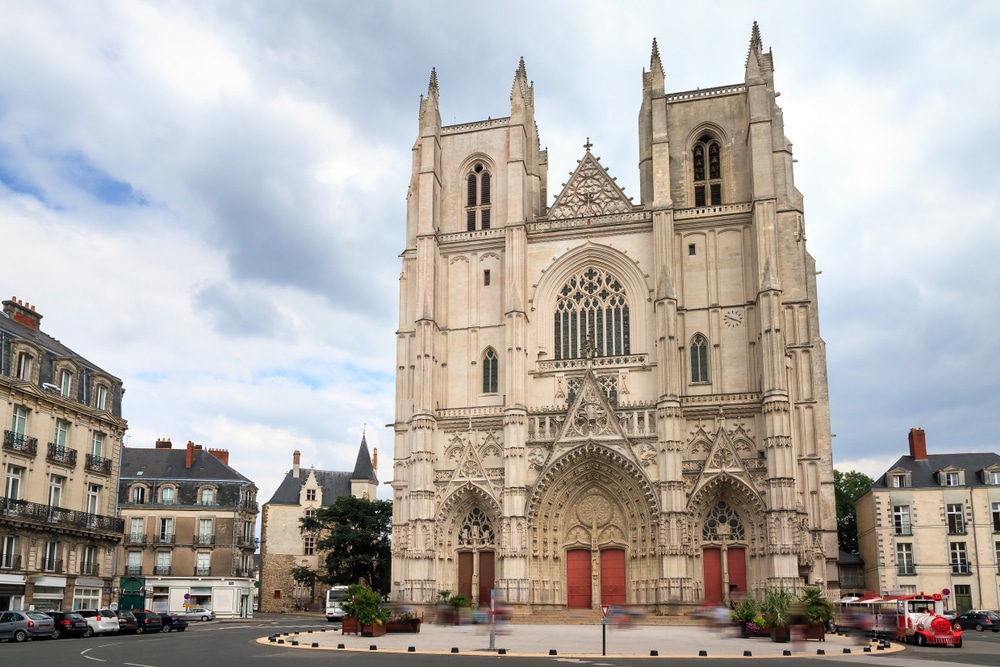 The Cathedral of Saints Peter and Paul took more than 350 years to complete.
Started in 1534, it didn't receive its finishing touches until the last years of the nineteenth century.
Built in the Gothic style, its surely a rival to any of France's great cathedrals. The clean white stone rises solidly from street level despite being severely damaged first during the Second World War, and then by a fire a generation later.
Step through its mighty wooden doors and you'll uncover a wealth of treasures, including the tomb of the last duke of Brittany, Francis II, who died in 1488.
Website: http://cathedrale-nantes.fr
7. Les Machines de I'Île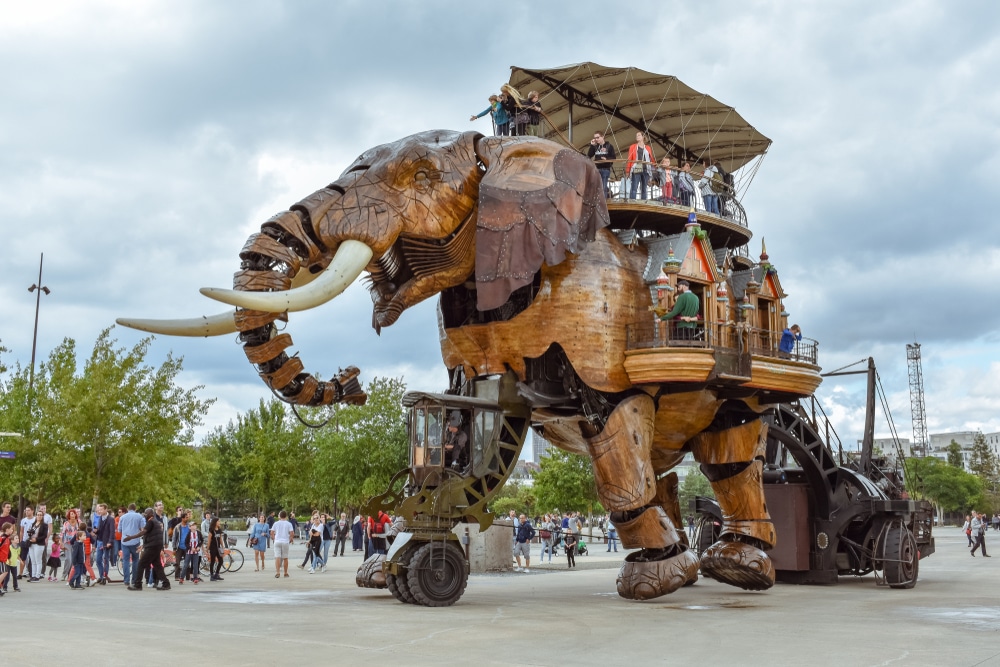 The most visited attraction in the region, 'The Machines of Nantes Island' belong to a make-believe world not all that far from those created by Jules Verne.
First and foremost an art collaboration between two friends, François Delarozière and Pierre Orefice, Les Machines are a series of giant mechanical beasts that have found a home in this theme park after touring the world.
Their famous 12-metre-high elephant has been joined by a Manta Ray, Sea Snake and Sloth among others, each as captivating and enjoyable as the first.
Visitors can not only admire these functioning robotic artworks from a distance, but also climb into some of them to see them from the inside.
Website: https://www.lesmachines-nantes.fr/en/
8. Arts Museum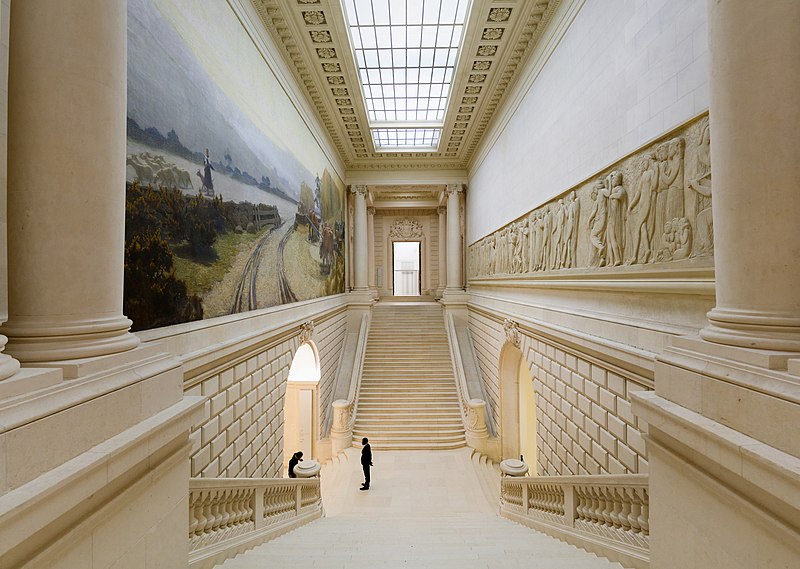 The city's premier art collection, Nantes Art Museum has a collection that shifts from centuries-old drawings to ultra-contemporary video installations.
Its 12,000 artworks include pieces by well-known names including Picasso and Kandinsky as well as lesser known names we should perhaps be more aware of.
Massively expanded after a major renovation just a few years ago, the museum also contains a well-stocked bookshop focussing on art, and a restaurant.
Website: https://museedartsdenantes.nantesmetropole.fr/en/home.html
9. Bouffay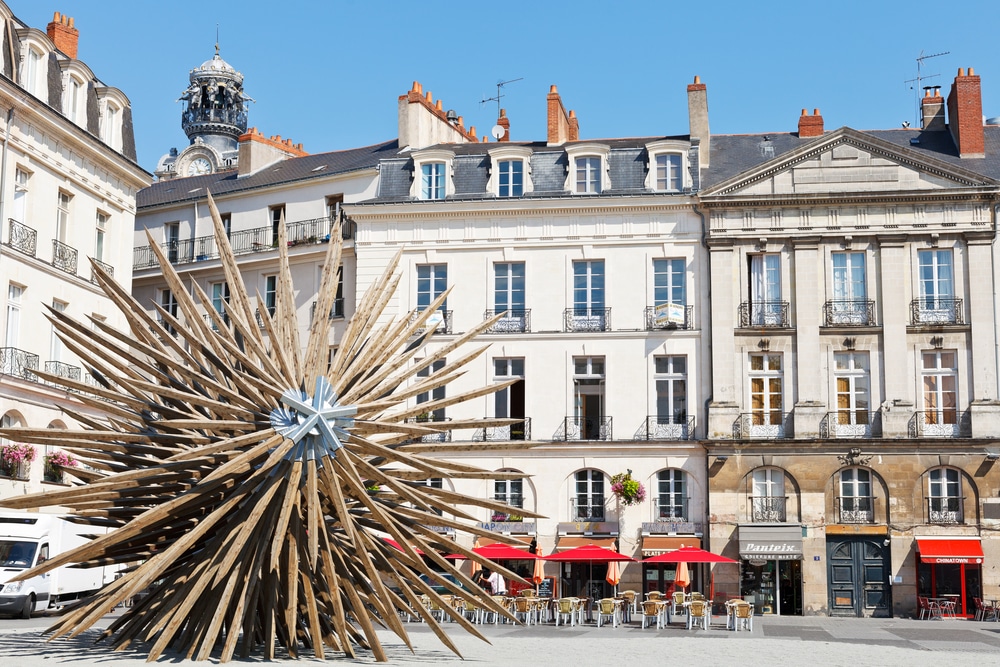 Ask any local of Nantes where to find the best shopping, and it's highly likely they'll point you in the direction of the Bouffay district.
As the historic heart of the city, Bouffay offers far more than shops alone, with some of Nantes' most attractive buildings being found here too.
Some date right back to the 1400s and 1500s, their crooked half-timbered frames showing their age, as does the Maison de l'Apothicaire (Apothecary's House), adorned as it is with various sculptures.
If you find yourself in need of refreshment, continue on to Place du Bouffay. Once the site of public executions, today it hosts a market and several cafes.
10. Nantes Slavery Memorial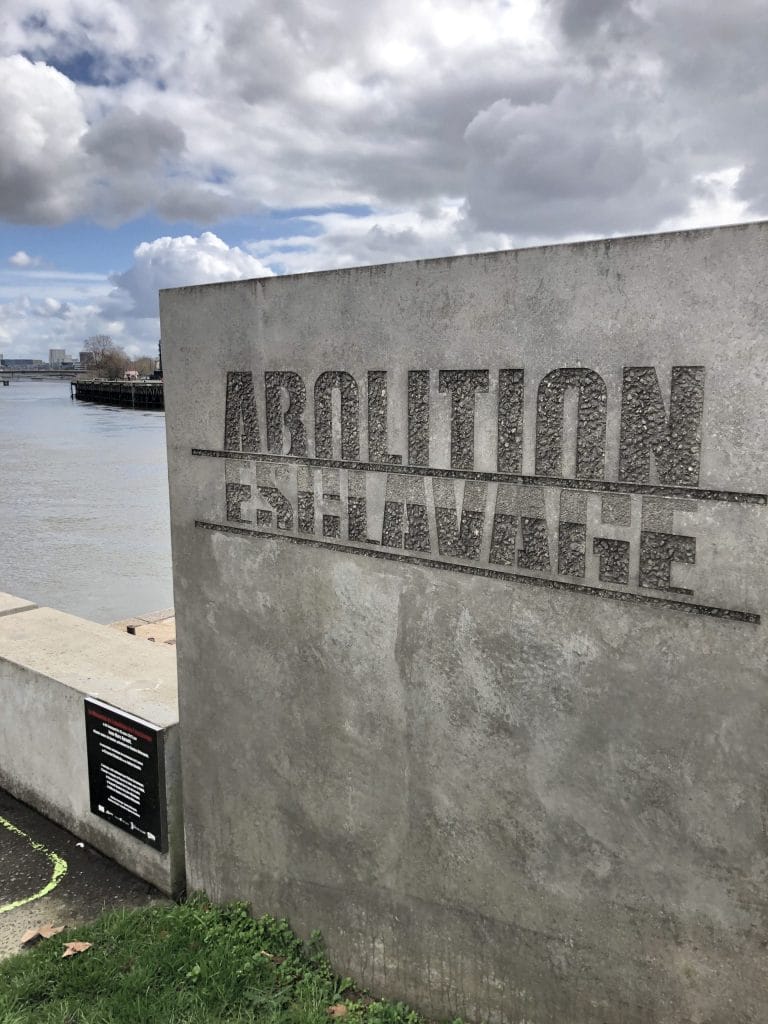 As the largest and most important port in France in the eighteenth century, it is estimated that the city was responsible for the shipment of up to half of France's slaves across the Atlantic to the New World.
While this act can never be fully rectified, the city has recognised its role in the transatlantic slave trade with this memorial, which sits on the banks of the Loire between Anne-de-Bretagne and Victor-Schoelcher bridges.
A staircase leads down towards the waterline, where slaves would have been forced to embark onto ships, while 2,000 glass tiles are marked with the names of world ports and slave ships that played a significant role in this barbaric trade.
Website: http://memorial.nantes.fr
11. Passage Pommeraye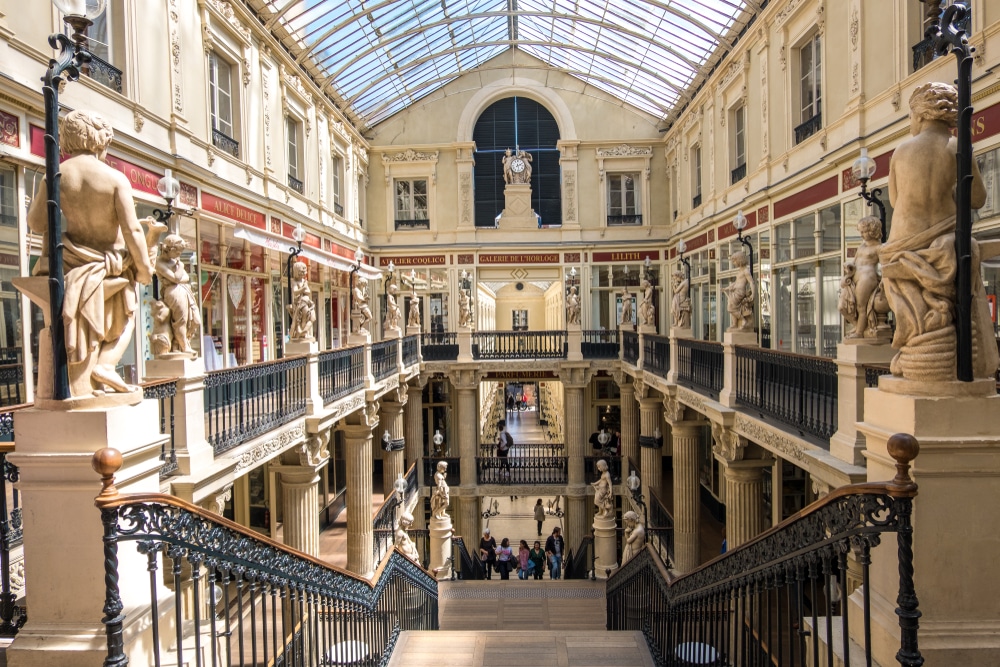 Not so much a simple passage between two squares as one of the grandest shopping arcades France can boast, the passage Pommeraye links Place Royale with Place Graslin.
Rivalling anything that can be found in Paris or Milan, it was constructed in the 1840s.
The arcade rises for three storeys of elegant store fronts before being crowned with a pitched glass roof that runs its entire length.
Studded with beautiful carving and architectural detail, it's a haven whatever the weather.
Website: http://www.passagepommeraye.fr
12. Clisson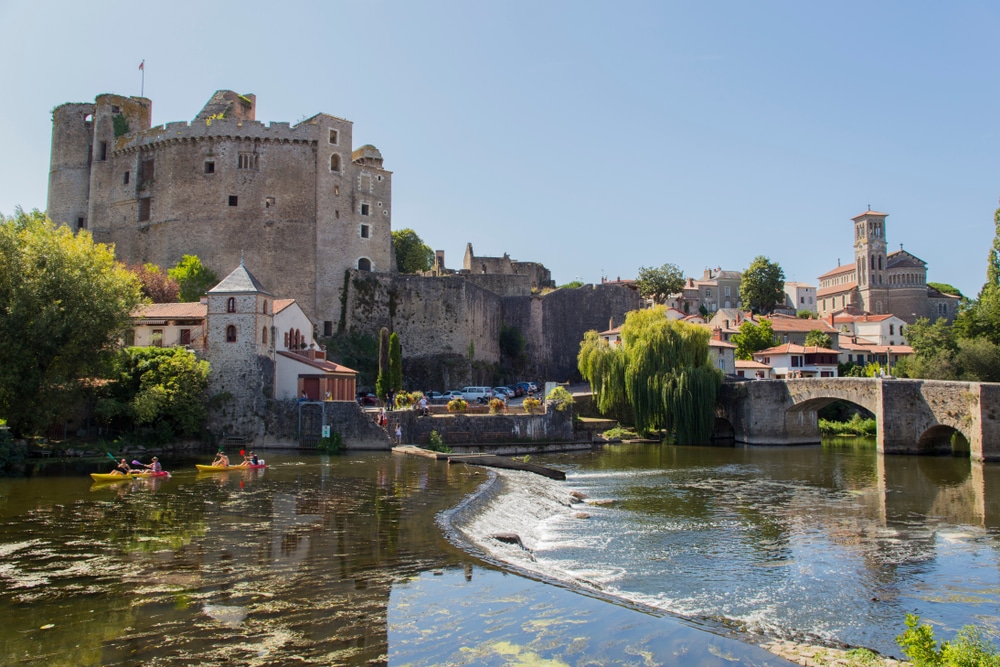 Only twenty minutes and 27 kilometres away from Nantes, Clisson is a picturesque village of medieval structures including the ruins of a castle destroyed in the late 1700s during the War of the Vendée.
Clisson is also the centre of wine-growing in the region around Nantes, and there are several wine cellars (cave) which offer tasting sessions.
With the Loire Valley and vignoble nantais wine region known to produce some of the finest wines in all of France, it should be nothing but a pleasure to sample its dry white wines including Muscadet and Gros Plant.
13. Jardin Japonais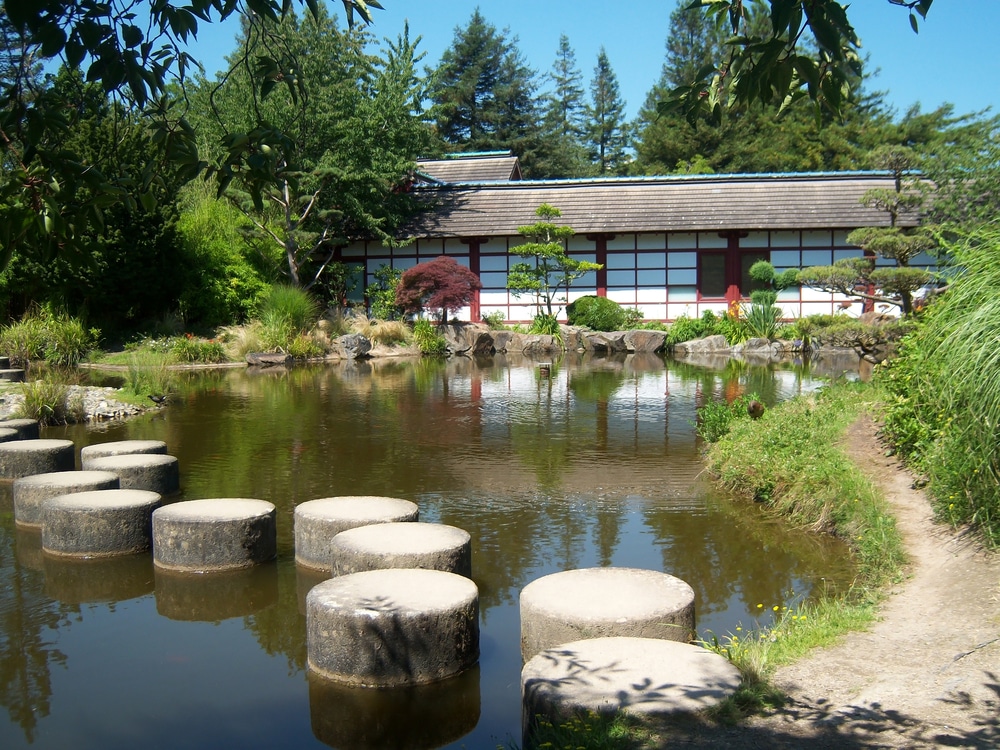 Unbelievable perhaps, this peaceful Japanese Garden was once the home of leather tanners and carpentry workshops linked to the city's shipbuilding industry.
But when this industry came to an end, it was decided in 1983 to map out the 1.7 hectares of land into a traditional Zen garden.
Occupying the Île de Versailles, a man-made island on the River Erdre, visitors are transported to the orient, with typical Japanese planting and all the features you might expect from a garden there.
Between the planting, the gardens contain three Japanese-style structures, including a tea house called the Maison de l'Erdre.
14. Trentemoult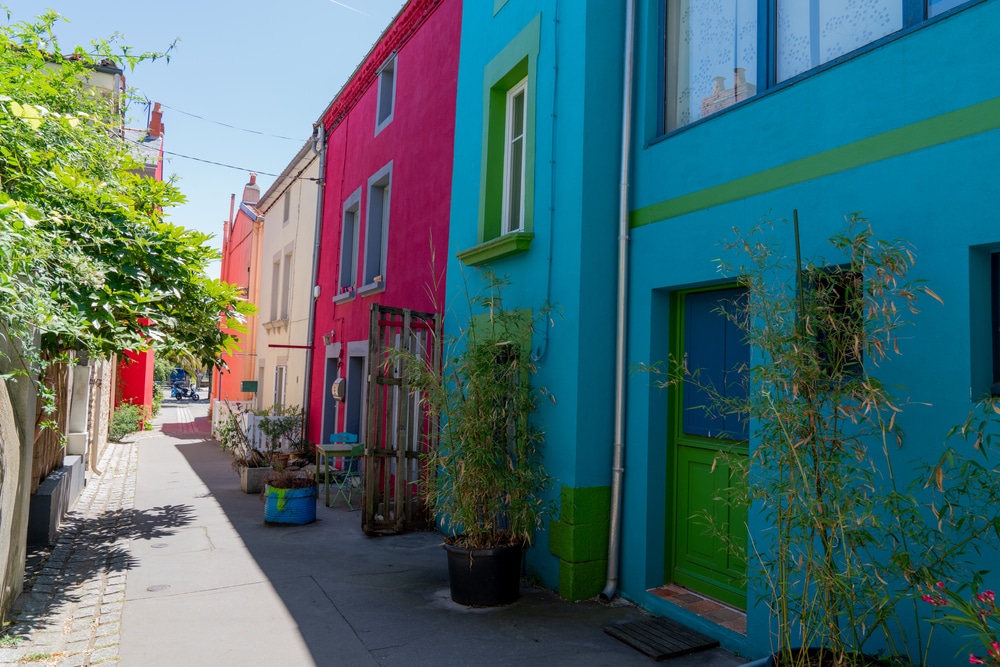 Approximately ten minutes from Nantes by Navibus ferry service, Trentemoult is a small fishing village slightly down river.
Strung out along the south bank of the Loire, for most of its history Trentemoult was a fishing village. Its streets of attractive three-storey houses with terracotta rooftiles are today filled with small family-run bistros and cafes offering the perfect spot for a rest.
On the river, don't miss the massive red artwork known as the Pendulum, which ticks every second from the side of an abandoned grain silo.
15. Food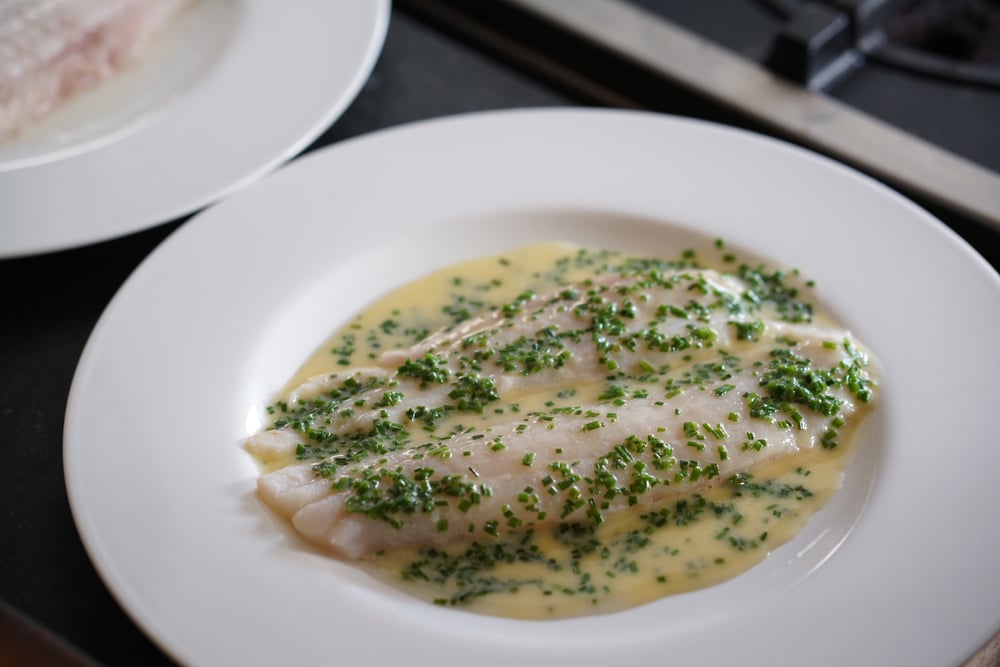 Home of the beurre blanc, a simple sauce of butter and white wine that's usually served with fish or seafood, Nantes is certainly not sub-standard when it comes to regional cuisine.
More easily tasted on the street are sweet treats including gâteau nantais (Nantes cakes), flavoured with ground almonds, lemon, and rum. There are non-alcoholic versions available for children and those who don't drink alcohol.
You should also keep an eye out for fouace nantaise, a brioche (butter bread) shaped like a star and served with the latest wine vintage.