Overshadowed by near neighbour Nice, Toulon doesn't receive anywhere near the acclaim it deserves, despite having been the holiday destination of choose for French presidents.
Capital of the Var department in the region of Provence-Alpes-Côte d'Azur, the city has a fine setting on France's Mediterranean coast.
A major port and trading centre since its founding in Roman times, the city's history and culture is heavily connected to the sea.
A number of important sites remain, not least the sixteenth-century Tour Royale, while the vineyards of Bandol are just a short distance away.
Here are the 15 best things to do in Toulon.
1. Provençal market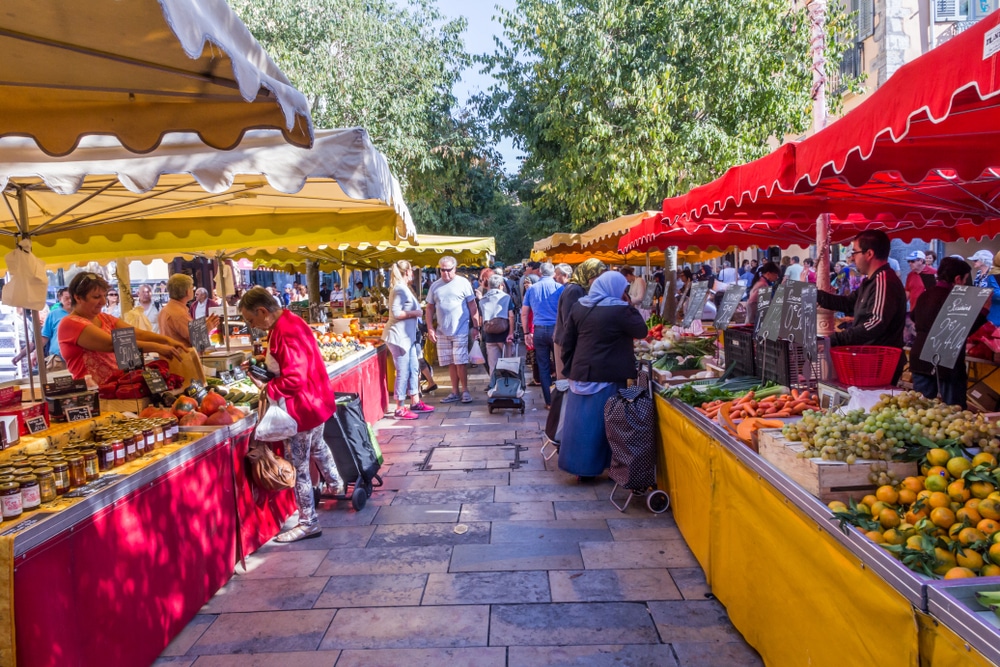 Located on Cours Lafayette, one of the city's main throughfares leading up from the port, Toulon's Provençal market is a whirlwind of activity each and every morning bar Monday, and has been for centuries.
Concentrating on foodstuffs (with a few flowers thrown in), the market traders offer everything from freshly-baked baguettes to bouillabaisse spice blends, and goats' cheeses to dried lavender.
A great place to find a picnic lunch, around it you'll also find all manner of independent and chain stores, selling everything from perfume to bottles of wine, all within the pleasant atmosphere of Toulon's oldest quarter.
Look out for the English cannonball embedded into the wall of number 89.
2. Tour Royale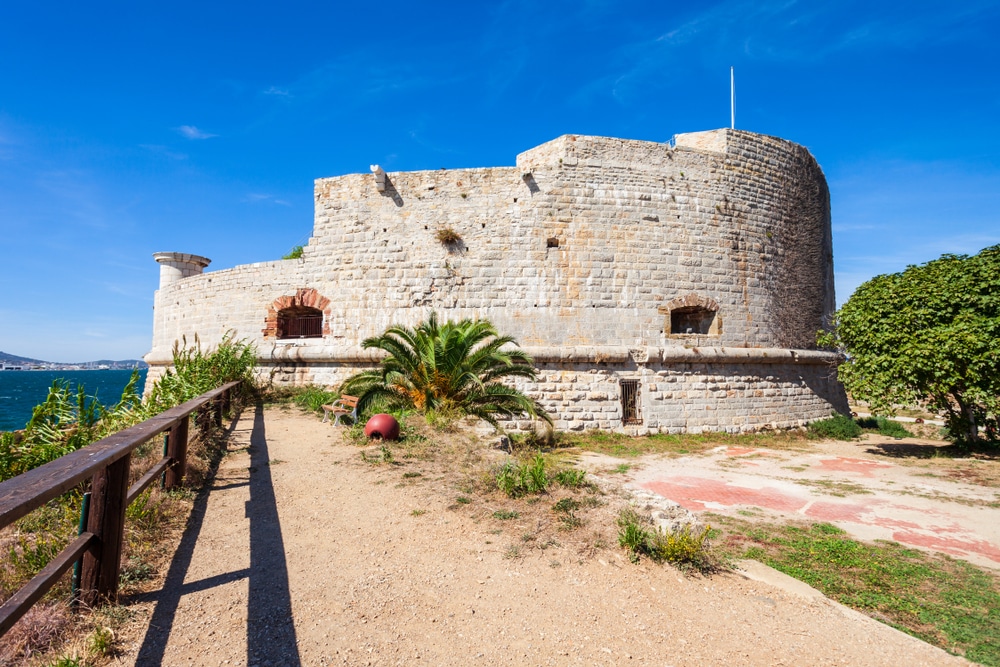 The Tour Royale (Royal Tower) was constructed at the mouth of the military harbour, the Petit Rade, in the early 1500s when France's kings were looking to make the country an unstoppable naval power.
A low round tower 60 metres in diameter, gun emplacements ensured any ship entering the port could be targeted by cannon fire, while protected by walls seven metres thick.
That said, it was captured by Holy Roman Emperor Charles V almost immediately, and also didn't stop the British blockading this major port during the Napoleon Wars, after Napoleon had set sail for Egypt from Toulon.
Website: https://toulon.fr/laissez-seduire/article/tour-royale
3. Toulon Opera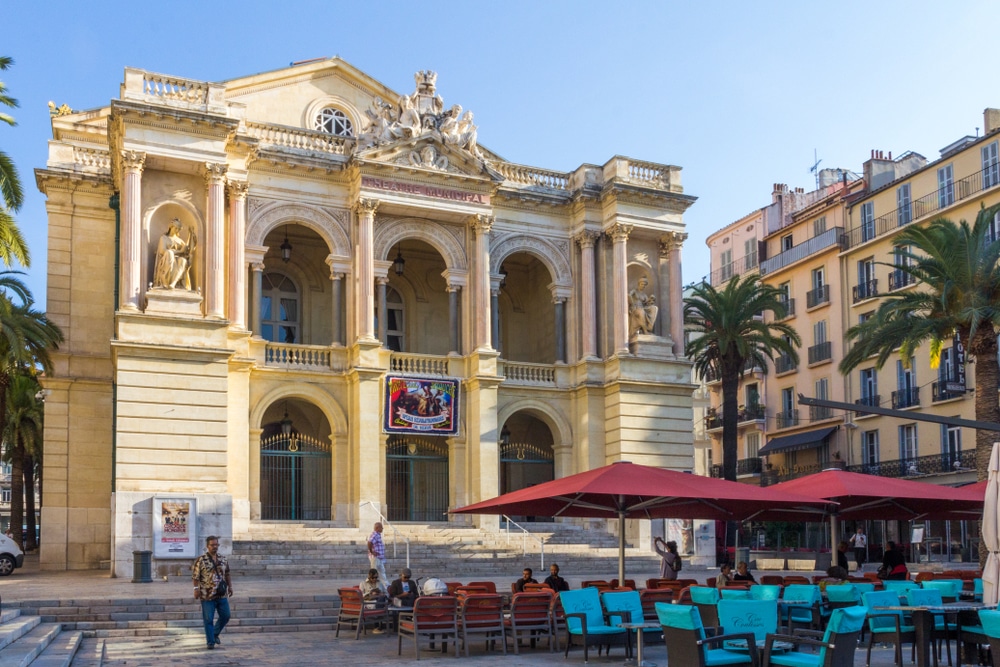 Toulon's opera house is located on a fine central square, Place de la liberté. It is dotted with majestic fountains and tall Mediterranean palms planned by Georges-Eugène Hausmann, the man who went on to create the grand boulevards of Paris.
Opened for the first time in October 1862, it is more than ten years older than Paris' famed Palais Garnier opera house, and the second-largest in France.
Able to seat almost 2,000 people over five levels, its interior also includes a 15-metre wide ceiling painting created by Louis Duveau, an artist who went on to complete the Grand Salon in the Imperial Apartments of the Louvre while it was still a royal place.
Website: https://www.operadetoulon.fr/
4. Toulon Maritime Museum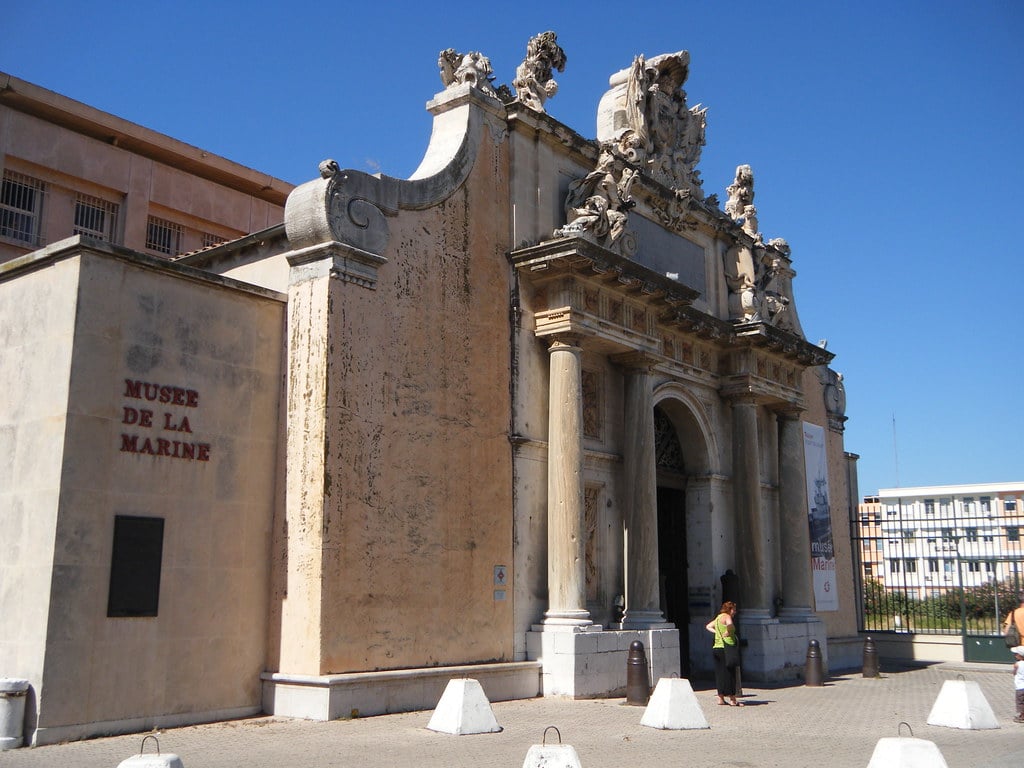 The city's Maritime Museum sits on the coast close to the land entrance to the current military port. It is entered via a grand entranceway of columns and sculpted figures that dates back to 1738 and originally adorned the now-lost arsenal building.
Inside, visitors will find a detailed history of Toulon's naval history, with its painting and scale models of sailing ships.
Though much of the collection focusses on the eighteenth century when the museum was founded, there is also an interesting section on events during World War Two, as well as more recent developments.
Website: http://www.musee-marine.fr/toulon
5. Toulon Cathedral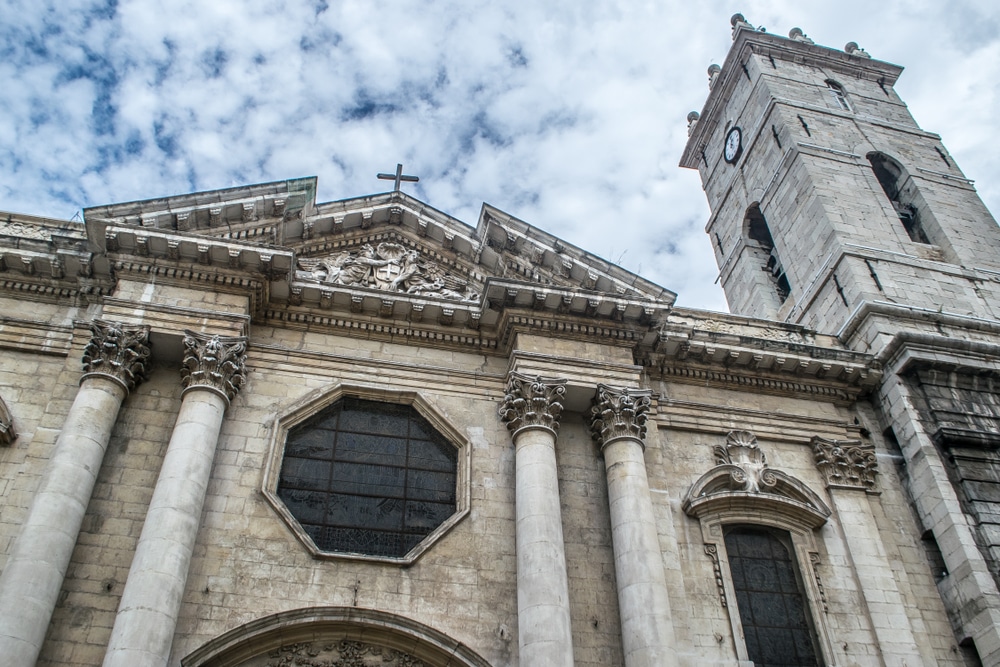 Begun in 1095, the cathedral of Notre-Dame de la Seds has altered significantly in its thousand-year lifetime.
Tucked into a corner of Place de la cathédrale, its flat seventeenth-century frontage and square eighteenth-century bell tower could almost be mistaken for a town hall or other administrative block.
Its age is much more noticeable from the interior, should you be able to tear your eyes away from the altar's mesmerising artwork of sculpted angels originally created by Pierre Puget.
Its exterior iron campanile has also marked the passing hours since 1524.
Website: https://cathedrale-toulon.fr/
6. Harbour pleasure tours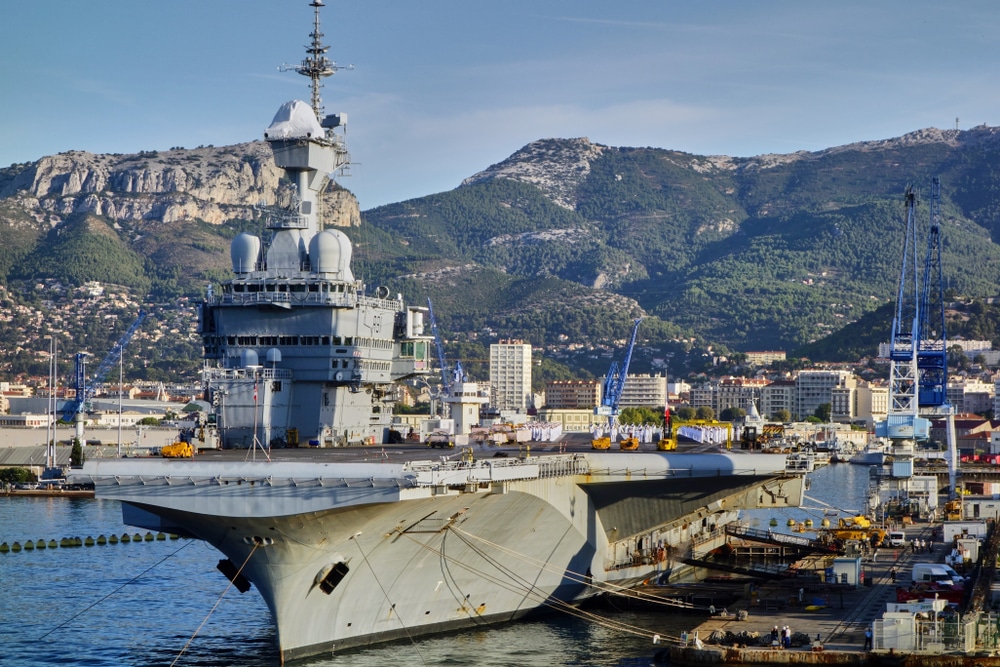 Departing from the Quai de la Sinse near to the tourist office, boats and catamarans provide regular pleasure cruises around the harbour.
They often start with a look at the military hardware in dock, since Toulon is the home base of the mighty Charles de Gaulle nuclear-powered aircraft carrier.
They then also take in the ship graveyard, where vessels are taken apart and recycled, and mussel beds, before sailing towards the beaches of the Mourillon neighbourhood.
These tours are a great way of seeing Toulon from the sea – as it was for most of those arriving or departing the city in years gone by. Sailing anti-clockwise around the Rade, the best views tend to be from the right-hand side of the boats.
Website: http://www.lesbateliersdelarade.com/
7. Fountains of Old Toulon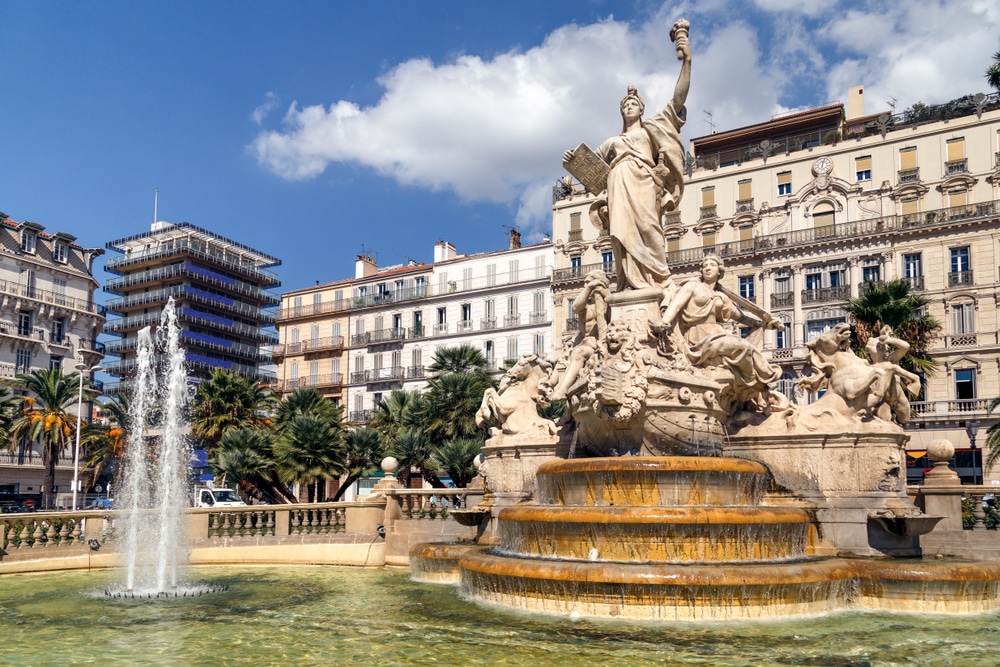 The narrow streets and small squares located between the Provençal Market on Cours Lafayette, port, and the Boulevard de Strasbourg are furnished with a number of public fountains.
Restored to their former glory after several years of neglect, they include the Fontaine-Lavoir de Saint-Vincent, which not only includes a spout for drinking from, but also troughs for the washing of clothes, and dates from the 1820s.
Even earlier, the Fontaine des Trois Dauphins (Fountain of Three Dolphins) in Place Puget is dated to 1782, while that in Place Paul Compte on the wall of the bishop's palace can be found in drawings of the city from at least 1668.
8. Bandol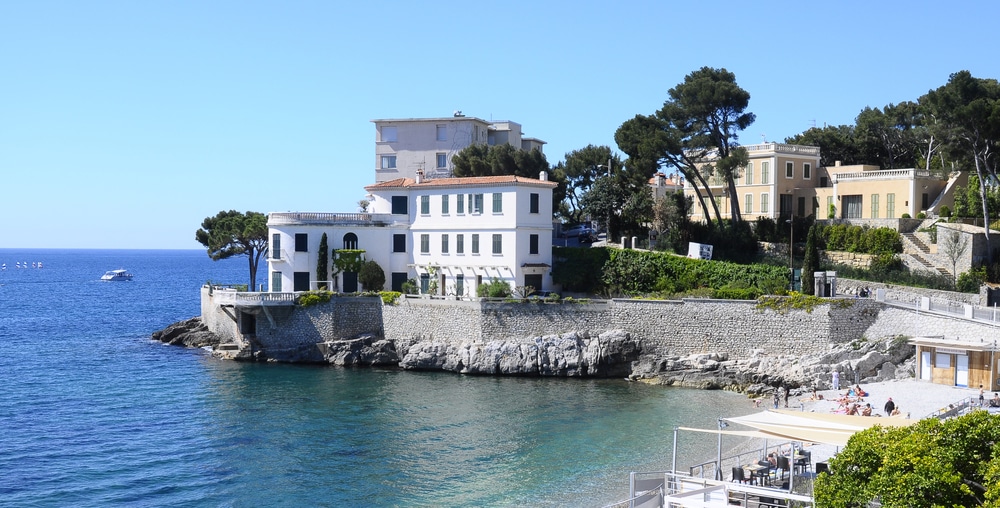 Both a town and wine region, Bandol lies less than 20 kilometres west of Toulon.
While offering visitors a number of excellent beaches, most come to explore its wines. There are just over 50 small vineyards producing Bandol AOC wines, made from the Mourvedre grape variety.
Though many of the town's vintages can be tasted in town itself, there's nothing quite like touring the vines themselves, such as Domaine Ray Jane in the nearby feudal village of Le Castellet.
Producing wine since 1288, here you can wander the museum of wine-related objects, including over 8,000 tools, before sampling the latest vintages.
Website: https://www.ray-jane.fr/
9. Submarine memorial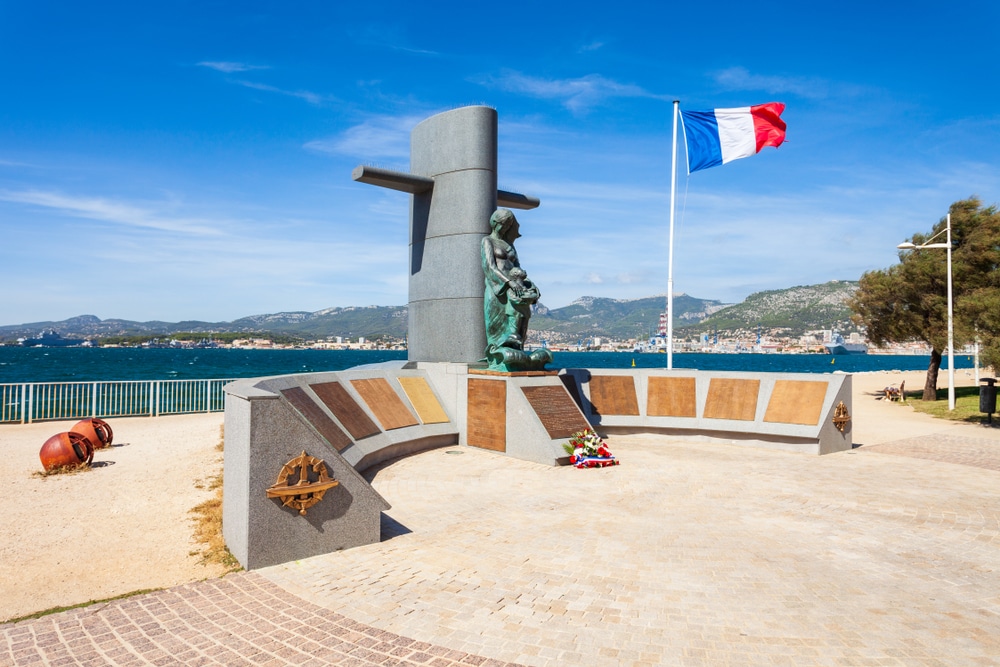 Located with uninterrupted views of the harbour close to the Tour Royale, Toulon's submarine memorial consists of a semi-circle of bronze plaques. They lead to a bronze figure of a woman and child, backed by the conning tower of a submarine that rises to a height of 6.5 metres.
Its plaques list the names of 1,600 sailors, with the first dating to an accident off the Tunisian coast in 1905 which resulted in the loss of the Farfadet.
It is a particularly poignant memorial, since it was in Toulon that the bulk of the French fleet was deliberately destroyed during the Second World War to prevent it falling into the hands of the advancing Nazi forces.
10. Mont Faron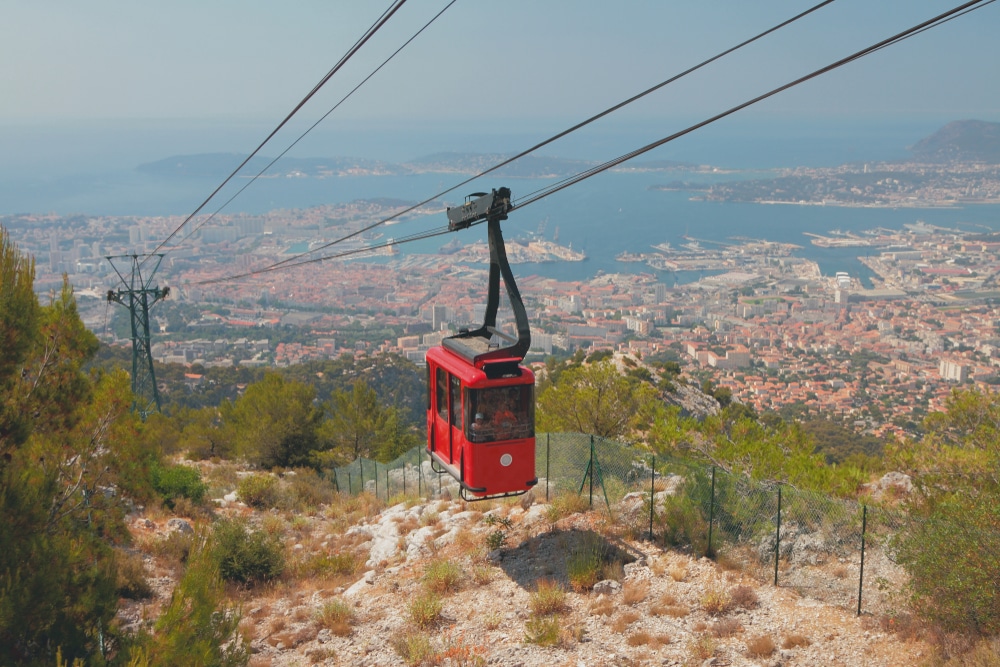 The red gondolas of a cable car that you might see if you look up from the streets connects the upper reaches of Toulon with the summit of Mont Faron, the rocky hill that overlooks the city.
An alternative route reaches the summit by a steep road that was considered one of the most difficult stages in the annual Tour Méditerranéen bicycle race between Paris and Nice.
Offering a range of walks among its forested landscape of pines, there is also a small zoo, and a museum to Operation Dragoon.
This was the successful Allied attempt to liberate Provence from Nazi control, which is largely forgotten elsewhere because of the greater importance given to the Normandy landings of D-Day.
11. Tour Royale to Mourillon coastal walk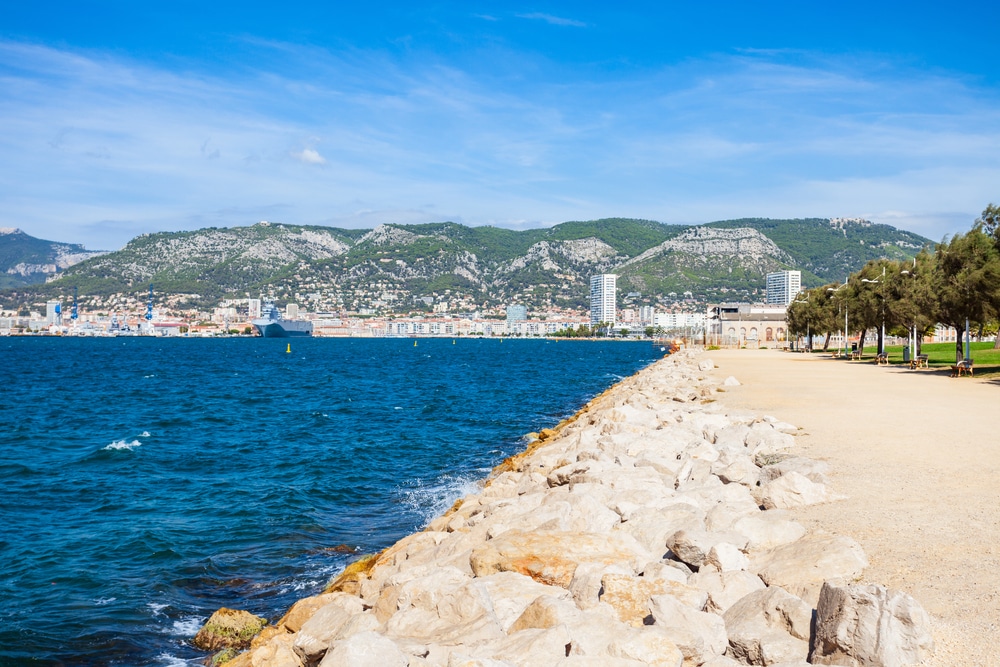 Beginning at the base of the Tour Royale, this public footpath runs for several kilometres along the coastline east from the harbour to the neighbourhood of Mourillon.
Along the way, you can stop at any number of vantage points for views in either direction. Slipping by elegant seafront homes and through typical Mediterranean shrubs, the sometimes-narrow path also leads across some of the town's best beaches.
These include the small but perfectly-formed Mitre Beach, with its bishop's mitre of vertical rock at its heart.
Website: https://toulontourisme.com/things-to-do/toulon-nature-side/coast-toulon/
12. Génie de la Navigation and Town Hall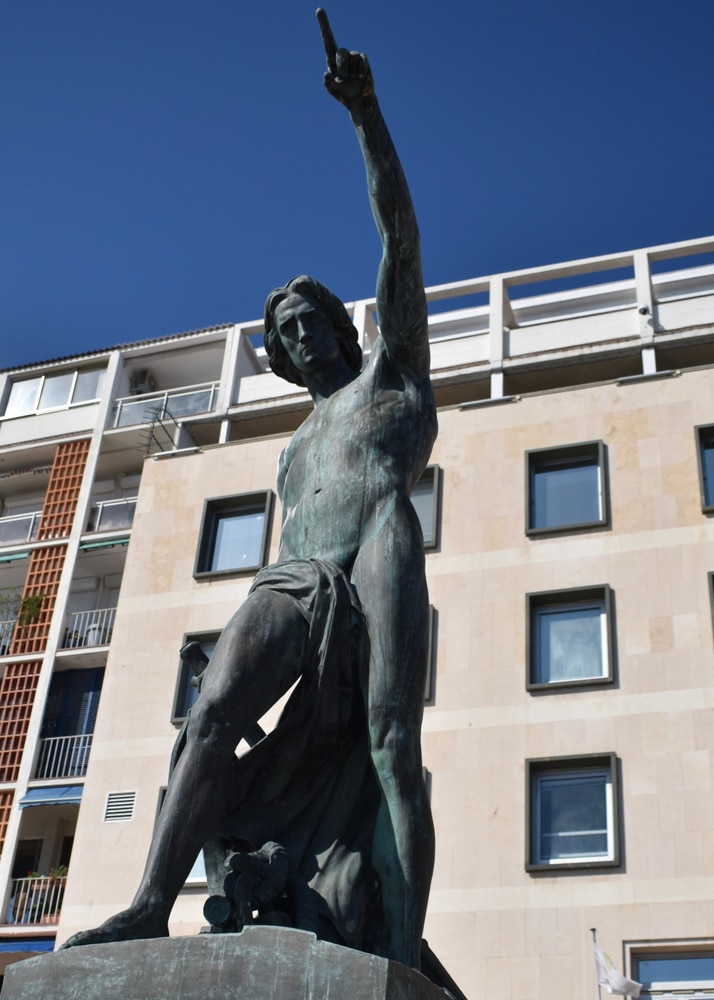 On the seafront promenade among modernist post-war apartment blocks and a long run of bars and restaurants you will find the statue of the Génie de la Navigation.
Pointing out to sea with a single raised arm, the locals known him as 'Culverville', or 'bottom-towards-town'.
The statue was sculpted by Louis-Joseph Daumas in the 1840s in honour of France's last king, Louis-Philippe.
Behind it stands the modern edifice of Toulon's Town Hall, although its balcony would suggest otherwise.
Another work by Pierre Puget melded on to this later building, its impressive carvings go back to 1657, and are said to represent strength to one side and weakness to the other.
13. Porte d'Italie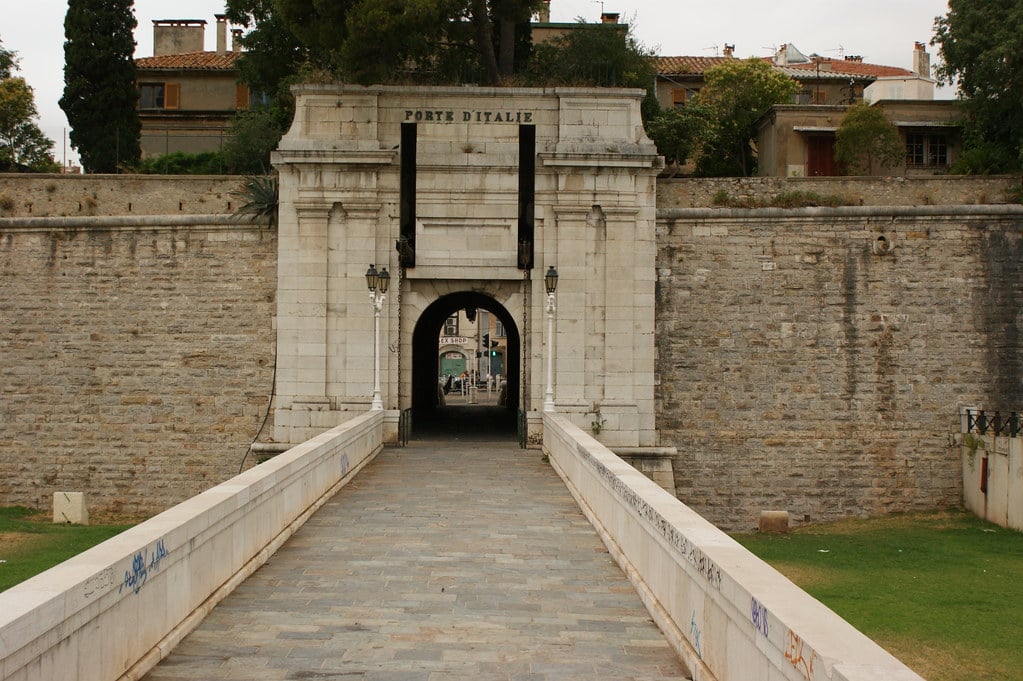 One of the few remaining sections of the city's fortified walls, alongside ramparts in the Lices quarter, the Porte d'Italie is a white stone gateway that was part of the defences designed by Vauban.
The military engineer of choice to King Louis XIV, the gateway was completed in 1791, just in time for Napoleon Bonaparte to use it to leave the city to begin his campaign of conquest in Italy.
Also constructed as part of the city's defences, Fort Saint-Louis began life in 1534, four years after the city was occupied by foreign forces, and sits on the coast a short distance from the Tour Royale.
14. Museum of Asian Art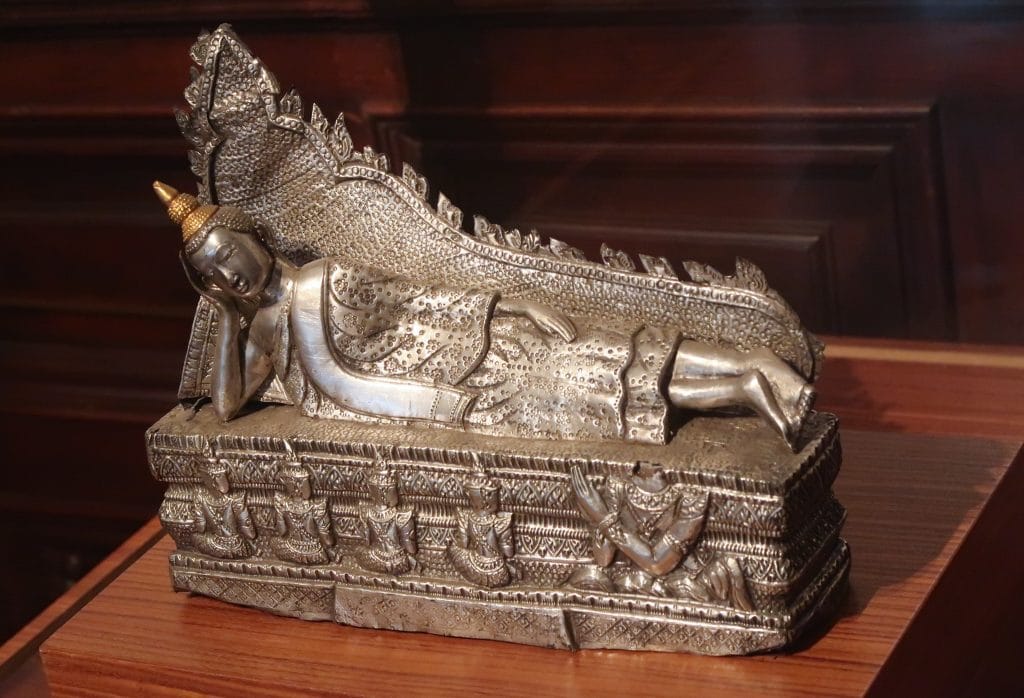 A surprising but very welcome find for many first-time visitors to Toulon is the Museum of Asian Art (MAA).
Occupying the whitewashed Villa Jules Verne on the littoral seafront promenade, the museum has an excellent display of ceramic and bronze artworks from China, Japan, India and Tibet.
These include Gui ritual vases from China, works of Buddha and Hindu deities, and cast-iron kettles from Japan used in the country's traditional tea ceremony.
Website: https://toulontourisme.com/fiche/musee-des-arts-asiatiques-2/
15. Provençal cuisine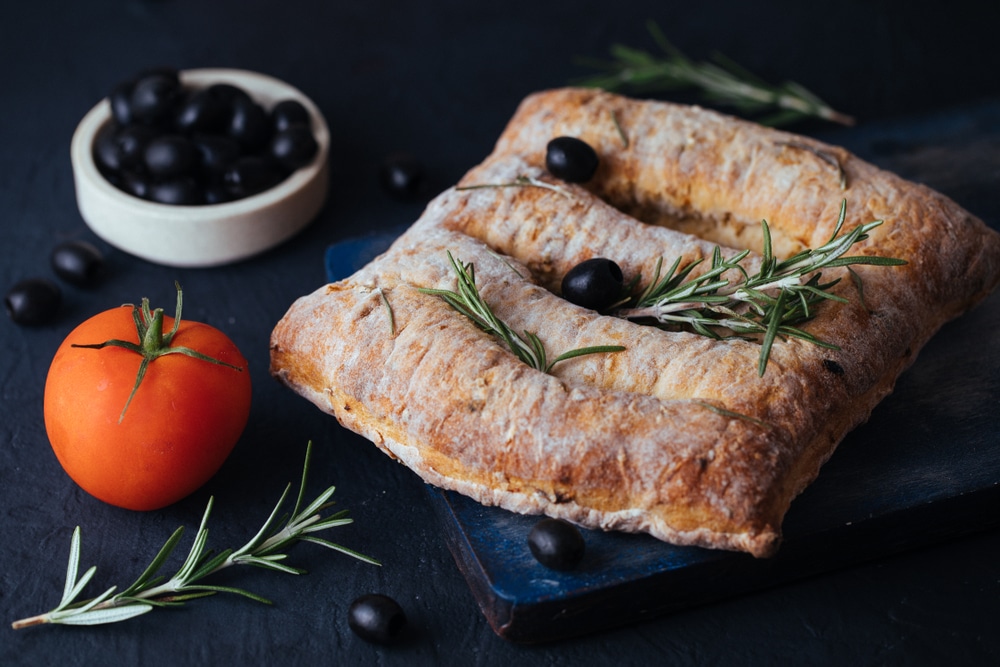 As you might imagine, there is no shortage of options when it comes to tasting authentic Provençal cuisine while in Toulon.
Cafes, bistros, and restaurants dot the city streets and pleasant squares, although the views are at their best from those with harbourside fronts close to the Génie de la Navigation statue. While deciding what to try next, look out for these regional specialities.
Cade come from Toulon itself, and consist of a chickpea flatbread eaten hot straight from the wood-fired oven with an afternoon aperitif. Chichi frégi meanwhile is another snack food, eaten throughout the day, and closely resembles a doughnut in taste if not in appearance.
Finally, fougasse is a speciality bread of Provence, baked with olive oil and coming plain or loaded with onions, anchovies or even bacon lardons.